'Below Deck Sailing Yacht': Jenna MacGillivray Says Her Relationship With Adam Glick Doesn't Mean She's 'Thirsty'
Just because she had a few emotional moments on the show doesn't mean that Jenna MacGillivray from Below Deck Sailing Yacht is thirsty or desperate in her relationship with chef Adam Glick.
MacGillivray has taken a social media beating nearly the entire season. She was hounded for the way she treated her stews. But she was also consistently dogged for her nonstop flirting and budding romance with Glick. Viewers have shared negative opinions about the romance on a number of social media platforms.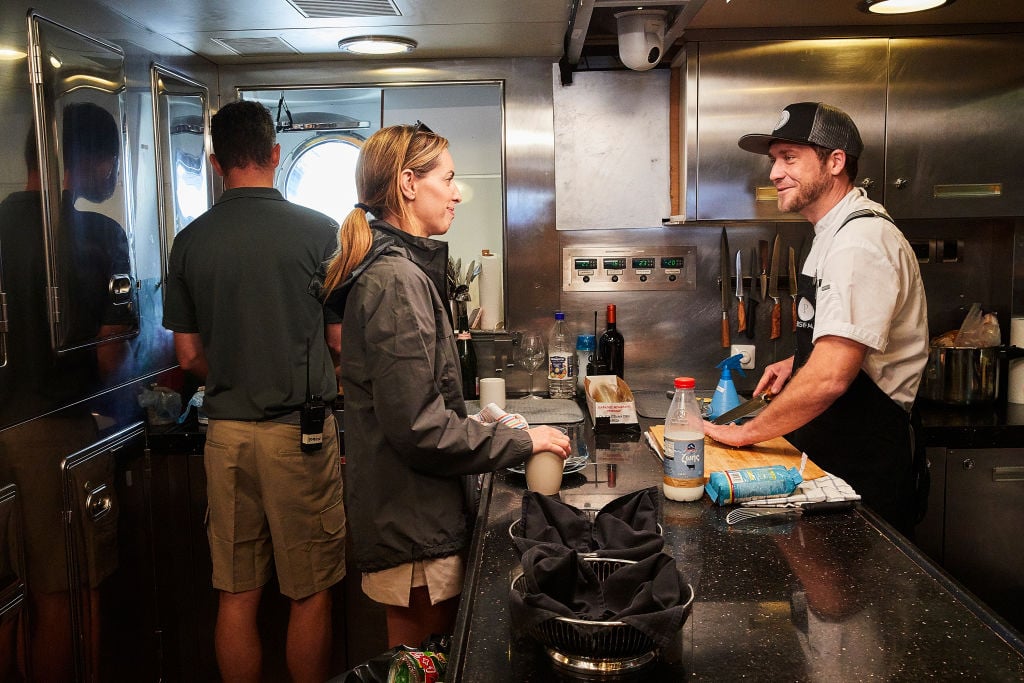 Although MacGillivray has been steadfast in defending her position, she seems to be completely over the hate. She's shared a number of posts on both Twitter and Instagram, explaining her position. But also calling out all the hate directed toward her. Interestingly, Glick hasn't seemed to bear the brunt of the hate on his Instagram page.
What. Is. Happening?
MacGillivray tapped into her sense of humor by sharing a clip of herself looking shocked. Over the quick clip, she included, "What. Is. Happening?" But she then did (another) deep dive into social media hate and addressed the significant backlash she's received about her relationship with Glick.
"I'm bringing this up again, because it's important to me, as currently I'm a woman that is on tv being exposed to new forms of people I don't associate with. I have seen so much hatred online about me in general, but the one I want to focus on is this thing about calling me 'desperate', or 'thirsty' in regards to my relationship with Adam," she began her post.
"A woman that is confident in a back and forth flirtation is somehow desperate? Adam and I liked each other from the beginning, and it showed. He's not vocal online about this stuff but I am, because seriously, it annoys the s**t out of me that as a woman I am attacked for having confidence with a man."
She also clarifies why she was in tears over their argument
She and Glick endlessly flirted on the show. When they finally decided to become more intimate, Glick got cold feet. He was standoffish and MacGillivray was seen in tears. She wanted to clarify why she was in tears.
"And while we're on the subject, I never cried because Adam wouldn't have sex with me," she clarified. "I cried because I was overwhelmed with the whole situation, questioning myself getting into a relationship on tv as Im somewhat reserved and private when I begin a new relationship."
"My personal belief is that whoever you are, however you navigate through an attraction for someone, should be commended, because it's hard to put yourself out there! It only shows a lack of confidence in the person calling me desperate, it doesn't make me think to myself 'geez, I was desperate for showing mutual interest in someone I dated', because that would be absurd," she added.
MacGillivray told Showbiz Cheat Sheet that she and Glick still have a complicated relationship.  "We talk regularly and I don't know what the future holds," she said. "The most honest way to describe our relationship is super complicated. There will always be tons of feelings and emotions between Adam and I because of everything we've been through and continue to go through." 
Below Deck Sailing Yacht airs Mondays at 9/8c on Bravo.