'Below Deck Sailing Yacht': Jenna MacGillivray Says Her Relationship With Chef Adam is 'Complicated' (Exclusive)
Jenna MacGillivray from 'Below Deck Sailing Yacht' gives an update about her relationship with Chef Adam.
Chef Adam Glick kept a pretty low profile when it came to romance during his second season of Below Deck Mediterranean. The chef with a charismatic smile endured a pretty painful breakup during his first season of the show and recently shared on Below Deck Sailing Yacht that he didn't want to go through that again.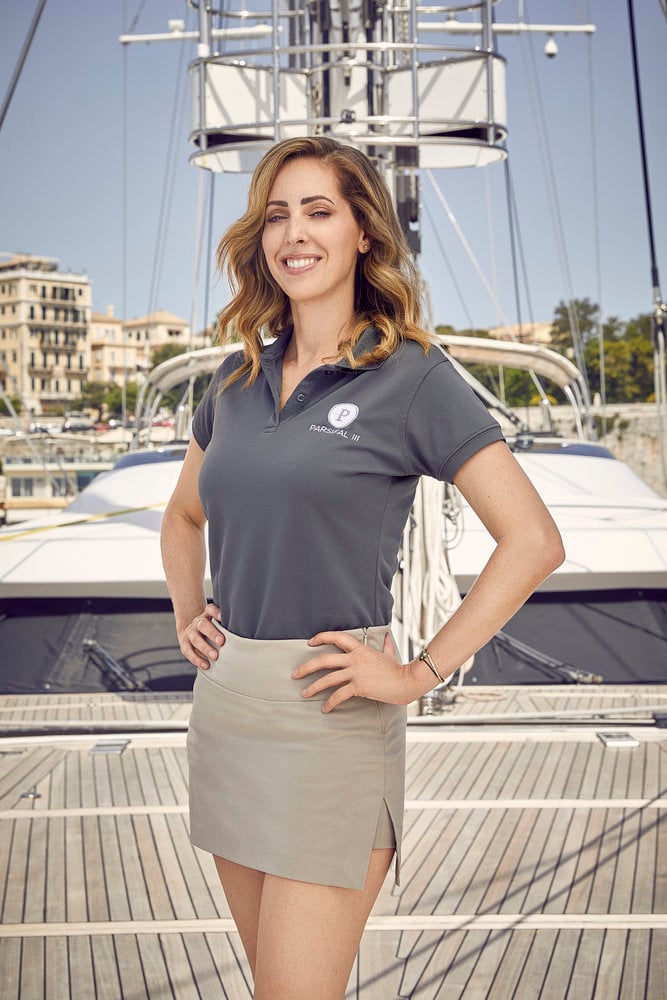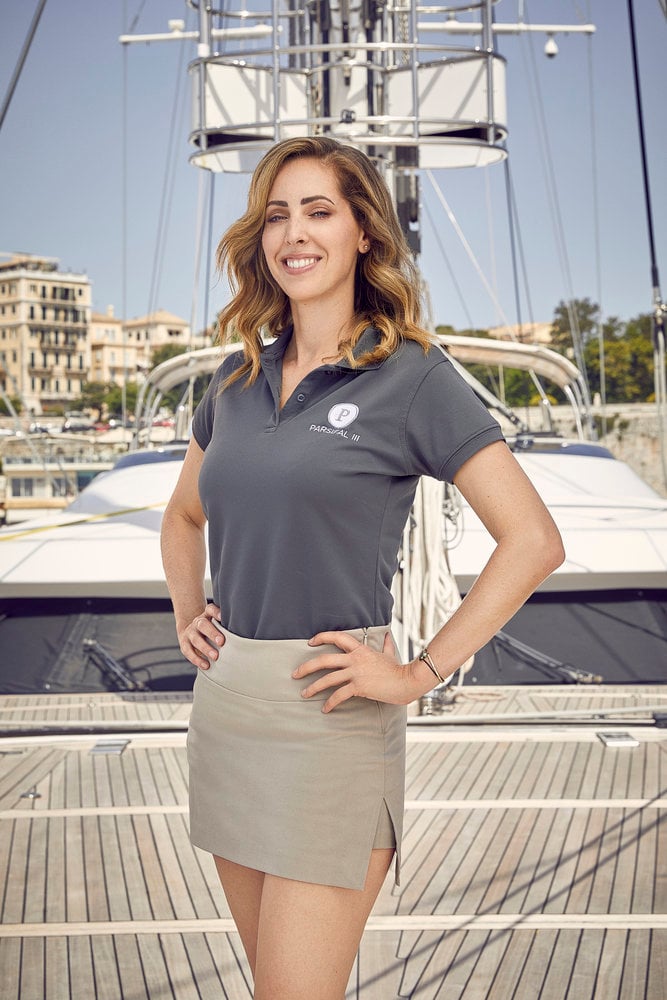 But when chief stew Jenna MacGillivray caught his eye, he had a hard time resisting her. Although the two had a near miss hookup after their first charter, Glick couldn't help but plant a kiss on MacGillivray when the two snuggled on the flybridge on a quiet evening. The two had been flirting heavily, almost since day one and they were clearly smitten with each other.
Now MacGillivray shares exclusively with Showbiz Cheat Sheet where she and Glick are today with their relationship. She says viewers will likely be surprised by the evolution of their relationship.
The couple endures some up's and down's
MacGillivray says viewers will see how her relationship with Glick progresses. "You will see as the relationship between Adam and I progresses, I can tell you we do have up's and down's, but I do feel like to elude to some event, you'll see some definite f**king up's and down's and rockiness," she shares.
But she says viewers will also see a side to Glick they really haven't seen in the past. "You'll see some vulnerability in both of us," she adds. "Adam goes through a lot in this season, mostly because of me," she says laughing. "And I'm not saying it's in a bad way necessarily, but there will be some things he needs to go through this season to get to a different place. And I don't know if he necessarily gets there or not."
MacGillivary adds that like many of the crew members on the show, she's watching as well. But adds, "He definitely goes to a vulnerable place."
She also shares where she is with Glick today
MacGillivray and Glick did many press appearances together. She also sat in the audience when Glick appeared on Watch What Happens Live with Andy Cohen. So are they still dating? Or are they friends?
She confirms the two still talk. "The most honest way to describe our relationship is super complicated," MacGillivray shares. "There will always be tons of feelings and emotions between Adam and I because of everything we've been through and continue to go through."
"We're now going through a new part, by watching what we went through," she laughs. "We talk regularly and I don't know what the future holds." She also acknowledges that the two also have different lives. She is currently working full time in Sault Ste. Marie, Ontario. While Glick is still traveling the country, visiting cities and filming his new show Stoked on Outside TV.
She then hints, "I am going to see him this weekend," she laughs. "But we're all going to L.A., a bunch of the crew for pickups. So we'll all be seeing each other there and we'll see what happens."
Below Deck Sailing Yacht airs every Monday night at 9 p.m. / 8 p.m. central on Bravo.