'Below Deck Sailing Yacht': Jenna MacGillivray Says Long Island Charter Guests Were 'Just as Bad If Not Worse'
Sometimes people on reality television insist they've been given a bad edit. But chief stew Jenna MacGillivray from Below Deck Sailing Yacht shares that the latest group of Long Island bro's were exactly how they were represented on the show (and maybe even worse).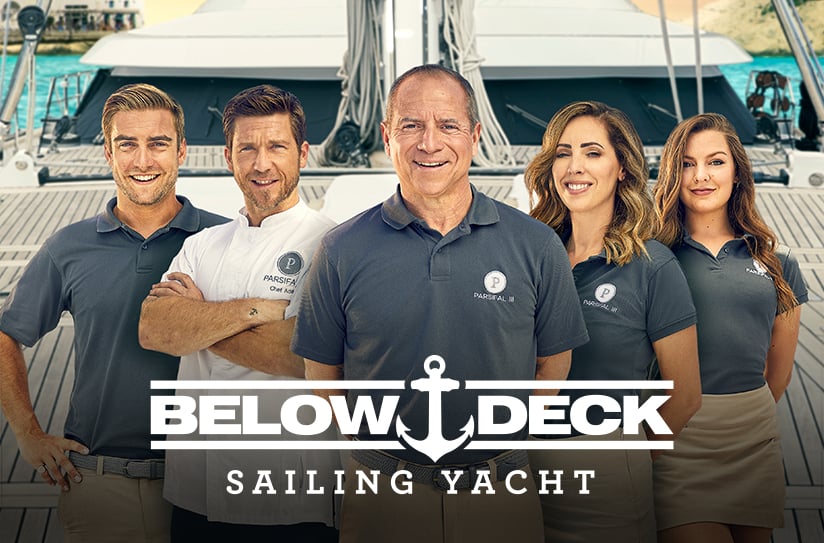 The all-male group of charter guests barreled their way onto the show, pounding shots and hunting for the ladies. They insisted on making inappropriate sexually explicit comments in front of the female stews. One guest forcibly lifted second stew Madison Stalker up and down against her will. She asked him to put her down, which took him some time before he complied.
The brash group of guests were a major topic of discussion on Twitter during the last episode. It appears the guys will be featured again on an upcoming episode and it doesn't seem like their behavior gets much better.
Were these guests really that bad?
Viewers were aghast at the behavior and asked if they were really as bad as they seemed on the show. MacGillivray replied to a Twitter comment. "Yes in my opinion they are just as bad as they presented, if not worse," she shared.
She added, "Last night's #BelowDeckSailing : my least favourite charter guests ever. I have never believed that anyone can do what they want because they paid for the yacht. And if I, or any other crew member is hurt in any way, I have no issues telling them to f**k off."
Shortly after the episode, Stalker, deckhand Parker McCown, and stew Georgia Grobler had dinner with some of the guests. MacGillivray capped off her remark with, "I have no idea why anyone would chose to go out with them." One person tweeted that hopefully, the dinner was some sort of apology. Stalker responded, "Definitely."
"They did go for dinner with them," MacGillivray clarified. But added some shade, "Had I been asked, I would've told them to f**k off. Those guys are not my kind of people. Apparently Madison, Parker, and Georgia like them. You make your own conclusions of that."
MacGillivray didn't know the extent of the guests' behavior
MacGillivray was questioned on Twitter about why she didn't intervene when the guys got too wild. "Because we didn't know about any of this until after the fact," she tweeted. "We didn't know they were bringing guests back to the boat. A lot of times guests will go out come back and go to bed. In this case they didn't and I expected Madison to wake me up for anything as I had told her to."
She added, "I always encourage staff to report anything like what happened to Madison because it can be addressed. Personally I have told off charter guests for behaviour like last nights and other girls felt I would get fired. I didn't, and I would be louder if I had."
MacGillivray remarked that she'd put her job on the line to protect her staff. "I feel you can always communicate concerns, even with Neanderthals. It's all in how you say it, but abuse of staff, whether you're rich or not, is never acceptable. And I will get fired any day if it came down to it to stand up for that."