'Below Deck Sailing Yacht': Jenna MacGillivray Speaks out About Being Bullied Online
Like many public figures, Jenna MacGillivray from Below Deck Sailing Yacht is learning a hard lesson about being trolled online.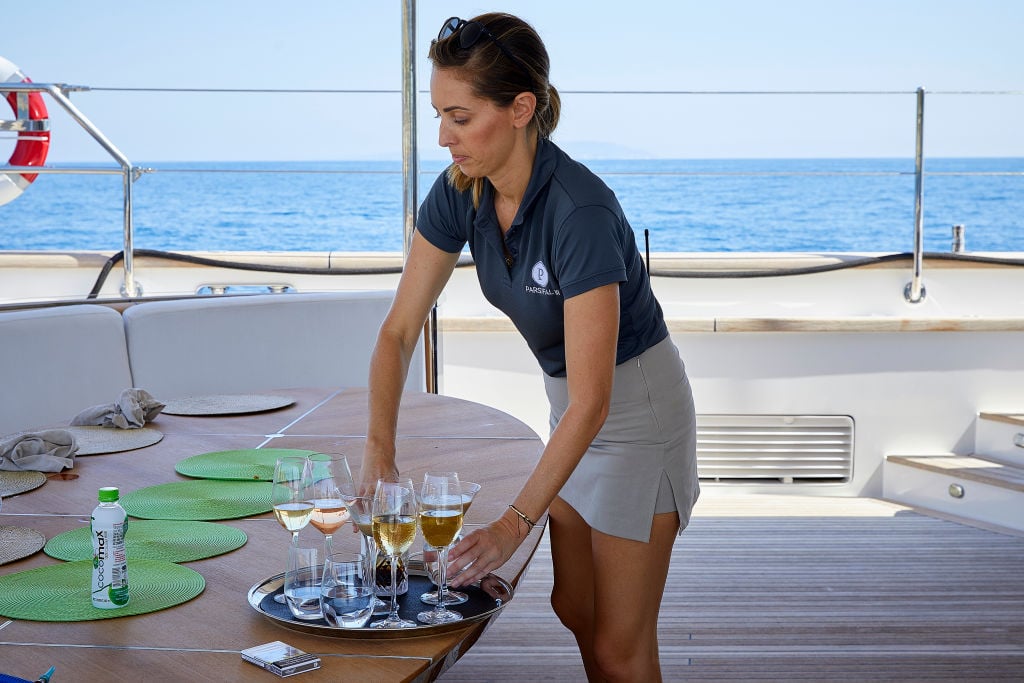 She's received a significant amount of online hate, especially on Twitter. Fans lash out at her about everything. Ranging from how she treats other crew members to her relationship with chef Adam Glick. A small sampling of angry tweets includes, "She has nothing good to say about ANYBODY and her mean girl antics with Adam are disgusting."
Also, "Get a grip. You're TERRIBLE at your job. Worst chief stew ever. And that includes Adrienne season 1 Below Deck."
MacGillivray is being a little hit harder than other cast members. Showbiz Cheat Sheet asked second stew Madison Stalker for her thoughts on the amount of hate MacGillivray receives. "The internet can be a dark place. People love hiding behind screens," she remarked. "I don't think anyone deserves to hate spewed onto them."
The process has opened her eyes to the level of online cruelty
Unable to remain silent any longer, MacGillivray took to Instagram to share her thoughts on what she's encountered. "So, I have mentioned before that I will ALWAYS advocate for myself, and anyone else who needs it," she began her post along with a behind the scenes photo.
"Being part of this process has really opened my eyes to the type of bullying and cruelty that exists online in a way that has shocked me," she continued. "I am on a show. I agreed to share myself with the world and all that comes with it, however, I will remind people that I do not support abuse when I can stop it."
She added, "So when people send abusive messages (that are literally repulsive to read), I will not listen to that. Some people have been shocked that I have the nerve not to allow abusive messages to remain on my own page. I am one person, but I know this goes on in various forms all over the internet and it is not ok."
She is staying true to herself
MacGillivray shared that some messages were from viewers who suggested she change her character. "The hateful messages have not made me reevaluate myself (as some of you had hoped) because I am a strong woman and I know who I am in real life," she shared.
"It is ok to disagree with how I am as a Chief Stew, it is not ok to continually harass and verbally abuse anyone," she insisted.
"The people that follow my page, or know me personally know who I am, and above all, I know who I am. We are all capable of making mistakes, of being short at times with others, of feeling frustrated, and I am able to recognize things I want to improve in myself as I continue to grow and learn as a person in life in general. I loved being part of the show. I loved working with the crew. And I love all the positive responses I do get."