'Below Deck Sailing Yacht': Jenna MacGillivray's 'Sober Self' Urges Her to Put Down the Wine
Chief stew Jenna MacGillivray from 'Below Deck Sailing Yacht' shares her funny take on the big wine-infused evening with Chef Adam.
Chief stew Jenna MacGillivray from Below Deck Sailing Yacht warned the crew that she doesn't play well with wine. Although she downed her fair share of wine, she still stayed playful throughout the night. Maybe a little too playful.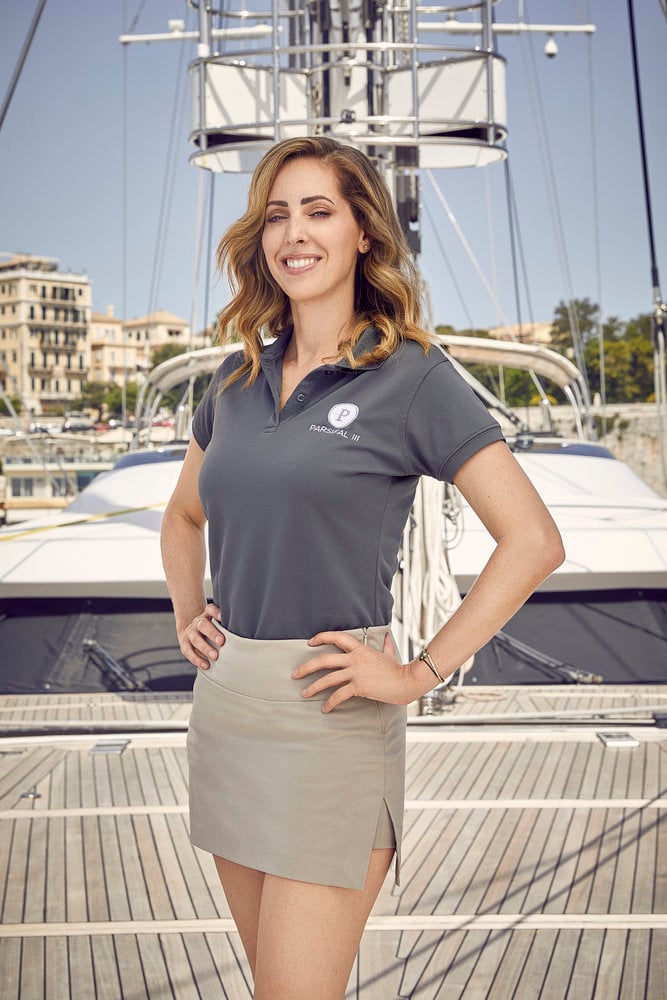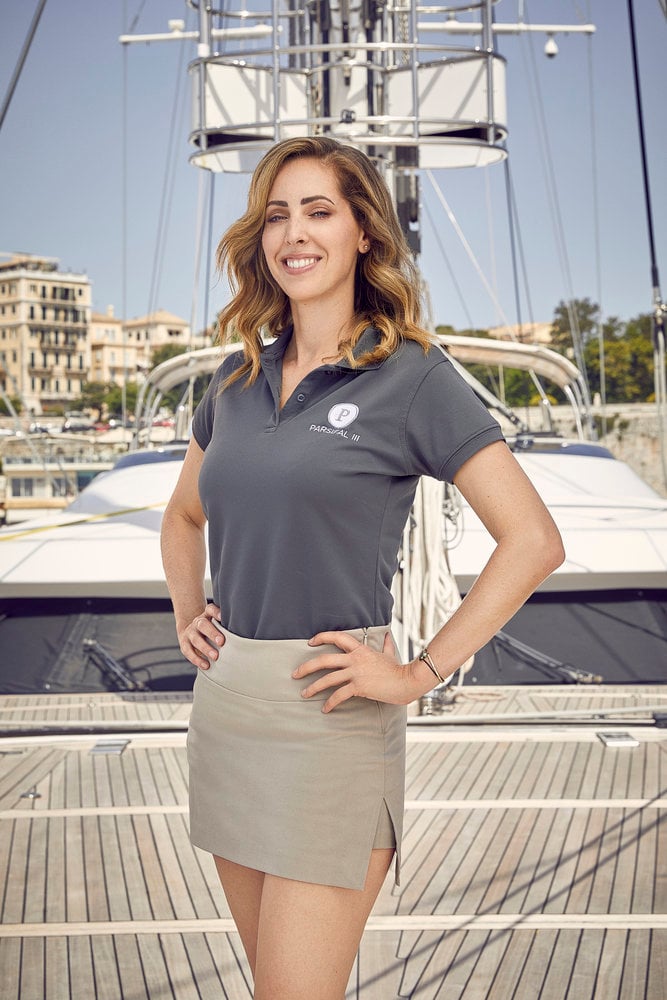 During the crew's first dinner on the town, she tries to refuse a refill on her wine but then succumbs to the deliciously fruity fermented drink. She tells the rest of the crew sitting at the table, "I honestly get really out of control when I drink wine." Meanwhile, chef Adam Glick overhears this conversation and sits there looking like the cat who ate the canary.
Later on the boat, the crew continues to drink long after Captain Glenn Shephard has gone to bed. Some casual flirting between MacGillivray and Glick gets turned up to 11. Glick seemed extremely receptive as the two rolled around in a packed hot tub while the crew looks on.
The crew knows what's happening
As she sits in the hot tub, MacGillivray hilariously dumps a glass of wine in the general direction of her mouth. Some of the wine makes it in, while the rest streams down the side of her face. Stew Madison Stalker says in a confessional that no one wants to see the chief stew and chef make out. "Do I really wanna see you being like …," she says mimicking the two making out. "No!"
But it seems to be too late. MacGillivray warned them that she was going to get crazy with the wine. She and Glick are extremely close as they snuggle in the hot tub. At this point, the rest of the crew decides it's time for bed.
As the crew heads off to dreamland, Glick and MacGillivray make a sneaky turn for one room together. Chief engineer Byron Hissey exclaims in a confessional, "First night out and they're shagging? The chef and the chief stew getting together? I've worked on a lot of boats and if there's one thing I've learned, it's that this could be a disaster. And I've got front row seats."
MacGillivray has a sense of humor about the night
After the episode aired, MacGillivray shared a funny Instagram post about the night. "The Chief Sketch #2: Dranks. How you feel at the party, and the voice you SHOULD listen to," she wrote along with a video.
The first part of the video are shots of the hot tub scene along with some crazy music. "Oh hi, drunk Jenna? It's me, sober Jenna," MacGillivray says in the video. "I'm just here to remind you if you continue to try to come onto Adam in this state, you're gonna be really embarrassed tomorrow and super anxious, so just play it cool and leave. Just walk away. Walk away. Wine is not your friend."
Fans were loving the humorous take on the evening. Below Deck Mediterranean second stew Christine "Bugsy" Drake remarked, "This is hilarious!" Another fan is loving MacGillivray's funny bone too. "Absolutely HILARIOUS! You've got a great sense of humour👏."
Fans can look forward to more of Glick and MacGillivray on Below Deck Sailing Yacht every Monday at 9 p.m. / 8 p.m. central on Bravo.