'Below Deck Sailing Yacht': Madison Stalker Says Chef Adam Told Her 'I Get Paid to Bully You'
Madison Stalker from Below Deck Sailing Yacht recently shared an exchange she had with chef Adam Glick on the boat.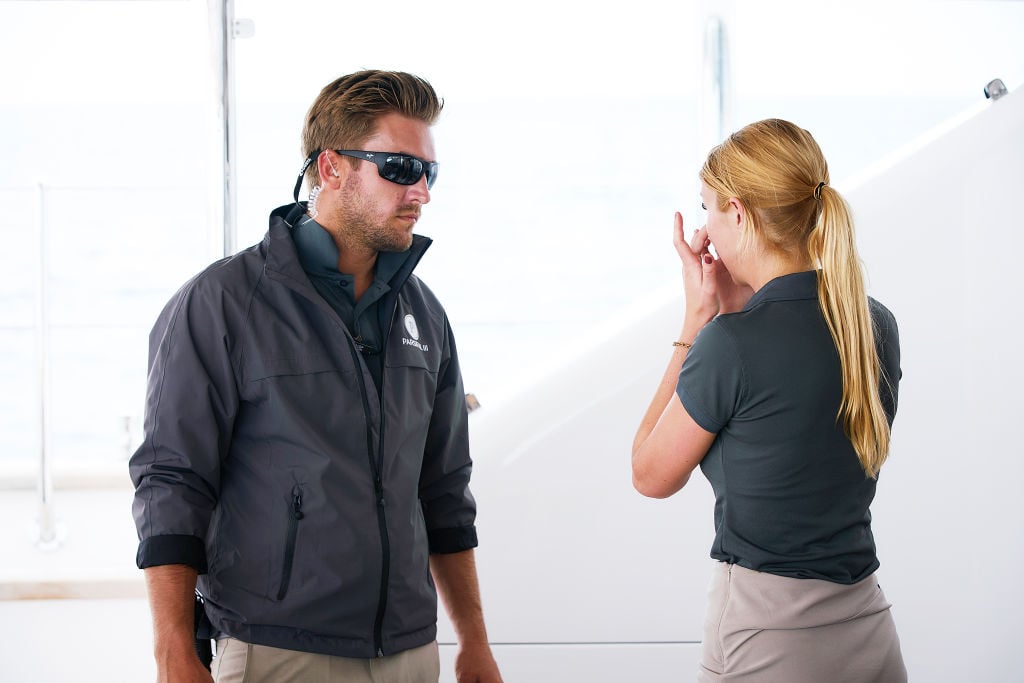 During an interview with Amir Yassai on Instagram Live, Stalker shared what happened when she confronted Glick about their tense relationship this season. "At the end of the season, I remember I was washing a dish," she recalls. "And was like, 'thanks for bullying me the whole season,' to Adam. And he's like, 'I get paid to bully you.' And I left."
Stalker went into more detail about what it was really like for her on the boat. She was often seen running back and forth throughout the season, sometimes managing multiple jobs at once. But she also had a few moments too where her reactions surprised the crew. What was really going on?
She found it hard to watch herself
Stalker said the reaction she received hurt. "It's hard for me to watch myself," she admits. "It's one thing to get bullied maliciously up until the end of high school, or through college. But to bully someone, actively …" Adding she never really said anything at all that entire season.
"I can take bullying," she insists. "My reaction to bullying is don't give them an inch. Act like everything's fine. In fact, I'd go in to use the 'bathroom' and turn on the shower and I'd cry. Because you don't want to show the bullies that they're winning. Or to get a reaction out of you."
At the end of the season, she was cordial before leaving the boat. "When I left everyone, I will not be fake," she says. "He was like 'Oh it was so nice to meet you.' And I go 'Thanks for the amazing food.' Because his food was amazing! So it wasn't being fake. I'm not going to sit there and say it wasn't great. [But] you guys made my life hell."
Bryon Hissey had a soft spot for Stalker too
Later in the season chief engineer, Byron Hissey asked stew Georgia Grobler about a bizarre reaction Stalker had during a crew dinner. The crew seemed to be coupling up and Stalker was annoyed with how things were playing out. She walked away from dinner, clearly frustrated so Hissey asked Grobler what was happening. Grobler confided in Hissey that Stalker had faced significant trauma in her past and that her sister had been murdered.
"All the classic psychological signs were there," Hissey told Showbiz Cheat Sheet. "And I didn't find out until very late in the season what the actual situation was with her sister. But it's obvious she was suffering or mourning. And she had some trauma throughout her life. It was obvious that she was still dealing with issues that weren't fully resolved."
He ended up having a heart to heart with Stalker and could see she was in pain. "But the thing about Madison is that she's always running from her feelings. She hasn't learned to process what she's going through. So she's always trying to remain falsely positive."
Below Deck Sailing Yacht is on Mondays at 9/8c on Bravo.