'Below Deck Sailing Yacht': Madison Stalker's Tragic Reason for Not Wanting to Go Home
Madison Stalker from Below Deck Sailing Yacht shared that her sister's tragic death prevents her from wanting to return home.
She revealed on the show that her sister was murdered while in Detroit. "December 22, 2014. Paige, my sister, she had texted me that she wanted to go to the movies, and she went to go pick up her other friends, and they were stopped somewhere in Detroit," she said in a confessional, Bravo's The Daily Dish recounts.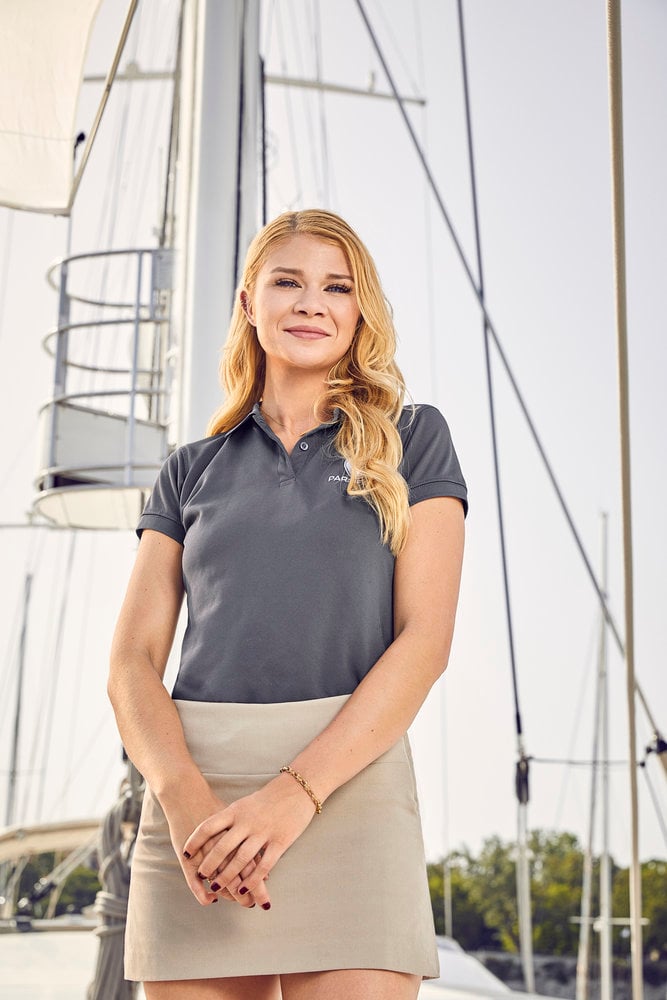 "And a car pulled in front of them and one of the kids in the car's brother apparently owed drug money. And two guys got out with AK-47s and shot like 45 rounds into my sister's car. All five kids survived except for my sister."
She doesn't like talking about her family as a result
Stalker also said it is too painful to talk about her family now. "I don't really like talking about my family. We've been through a lot." She added that returning home to Michigan is hard too. "To feel the weight of that for years is just like, it makes me not want to go home," she said.
Although discussing her pain is hard, Stalker's sister's memory is never far from her mind. She's shared several Instagram posts about her sister, marking her pain. Stalker posted about the night she lost her sister in 2014. "My best friend and little sister died tonight. She was shot in the back of the head by a disgusting piece of scum for a little cash. I don't know what I'm going to do without you. You were the brightest, smartest person I knew. I love you forever, baby sister. May angels lead you in," she shared along with a photo.
The holidays seem to be extremely challenging, compounded by the anniversary of her sister's death. "4 years ago, a devil took you and made you an angel," she shared last December. "My best friend. My baby sister," she began her post along with a sweet photo.
Adding, "My heart hurts a little more today. But I know you're somewhere looking down. I love you. I miss you."
This bosun also tried to stay away after his brother's death
Bosun Nico Scholly also lost a sibling and stayed in yachting because it was too painful being home. Scholly's brother Tristen died at age 21 in 2016 when he fell from a third-story balcony and hit his head.
Scholly returned to the series as bosun for season 5 after being senior deckhand during season 4. However, his family suffered the tragic loss in-between seasons. Scholly appeared to be ready to work, but struggled while in private. He began a romance with stew Brianna Adekeye but knew it wasn't sustainable. Even though the two were supposed to travel immediately after filming, he realized he needed to go home and be with his family.
Since then Scholly has stayed on dry land. He's joined his family plumbing business in the Chicago area. Plus Scholly has been an advocate for organ donation. The Tristen Scott Foundation NFP was designed to bring awareness to organ donation. ​"Our Families mission is to bring awareness to the importance of being an organ donor and to not forget the heroes' families, who are left with nothing but memories during their tragic loss," according to the site.