'Below Deck Sailing Yacht': Parker McCown Clears Up the 'Breastfeeding' Comment (and Shares Whom He Bonded With Most)
Parker McCown from 'Below Deck Sailing Yacht' clears up the biggest question on Twitter.
Deckhand Parker McCown from Below Deck Sailing Yacht wanted to assure fans that he is not still breastfed by his mother.
One of the most buzzed-about comments at the beginning of the season is a clip of McCown laying into first mate Paget Berry. McCown says, "Do you think it's funny that I'm still breastfed by my mother?" When Berry responds affirmatively, McCown says with a serious face, "Well f**k you then."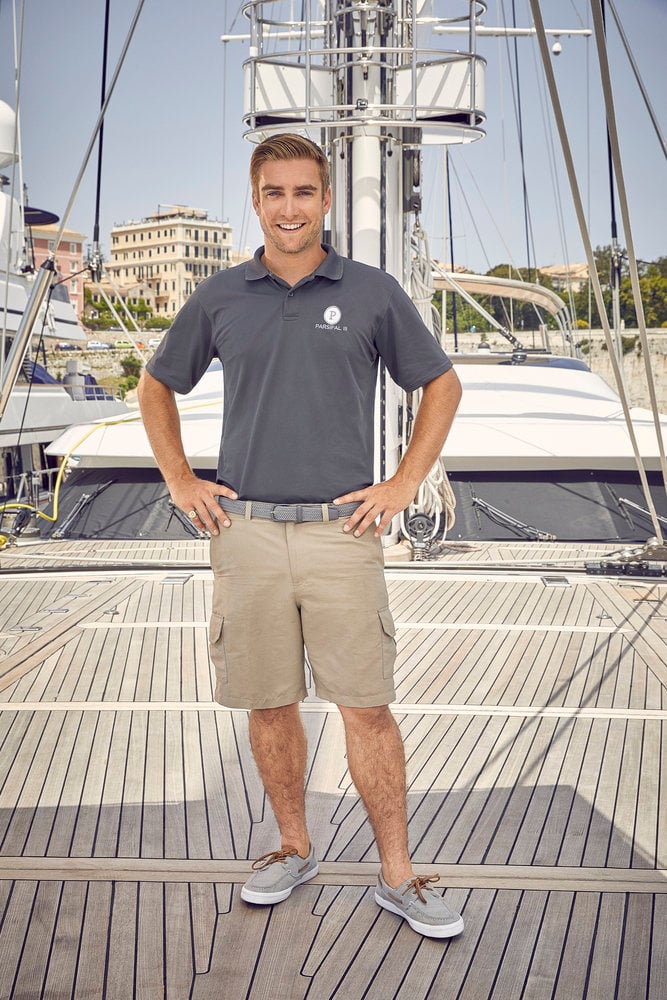 "No, I'm not still breastfed by my mother," he told Showbiz Cheat Sheet. "But that comment definitely stems from a magnificent buildup in the season, and you are just going to have to stay tuned to see what goes down. It's definitely entertaining."
Did he think the boat was trashed?
When the crew arrived on Parsifal III many groaned about the sailing yacht's condition. Massive deck pillows were piled high in the interior, and the kitchen was filled with clutter. Steak knives were in scarce supply for the guests. While some crew members were overwhelmed, McCown was thrilled.
"You know, to me the boat looked awesome," he shared. "It looked like it was just going to be an amazing adventure. And I was personally stoked. And, you know, I think getting on board, I initially knew that there was going to be a lot of work. I think anybody taking a new job embarking on this type of experience should expect anything. So the fact that there might not be steak knives or the fact that there were cushions everywhere, it's like if I was in the interior, I'd see it as like a new canvas. I'll get the ship back together and start fresh."
Parsifal III was also the first time McCown worked on a superyacht. He shared that he would choose to work on a sailboat any day.
"There are many different things to do on a sailboat than on a motor yacht," he said. "I feel that it's more interactive. And there's just a unique feel on a sailboat."
Whom did Parker McCown vibe with the most?
Although he worked on deck, McCown said he ended up getting close to stews Madison Stalker and Georgia Grobler. But he also forged strong bonds with everyone on the boat.
McCown also enjoyed being roommates with chef Adam Glick. He added that Glick was great at making sure the crew was well fed this season. During his last season of Below Deck Mediterranean, Glick admitted he often forgot to make the crew meals because he was deeply involved in preparing food for the guests.
McCown was also especially thrilled to work for Captain Glenn Shephard. "Captain Glenn is an awesome captain to work for," he said. "He is a super fun guy. And, you know, he runs a safe ship and makes sure everybody is having fun."
He's the James Bond of the sailing world
When McCown arrived, he shared he was the James Bond of the sailing yacht world. "I think it stems back to when I first saw the boat," he said. "There's an English flag, and I've always loved James Bond. In my life at that moment, that's kind of how I felt."
So did the James Bond of the sailing world end up having a boatmance? He wouldn't reveal whether he did, but he promised there will be plenty of drama and excitement along the way.
Tune into Below Deck Sailing Yacht on Mondays at 8 p.m./9 p.m. Central on Bravo.