'Below Deck Sailing Yacht': Parker McCown Responds to Getting Dragged on the Show
Parker McCown from 'Below Deck Sailing Yacht' offers his thoughts on last night's stinging episode.
Parker McCown from Below Deck Sailing Yacht experienced more than just simple growing pains during a recent episode. He struggled with taking orders but also had a lot to say when he didn't agree with how things were being run on Parsifal III.
Despite having a serious discussion about his attitude on the boat with Captain Glenn Shephard he continued to have issues. This included being 20 minutes late for anchor watch and becoming overly dramatic when he tried to park the tender when guests were on board. Shephard once again spoke to McCown about his behavior.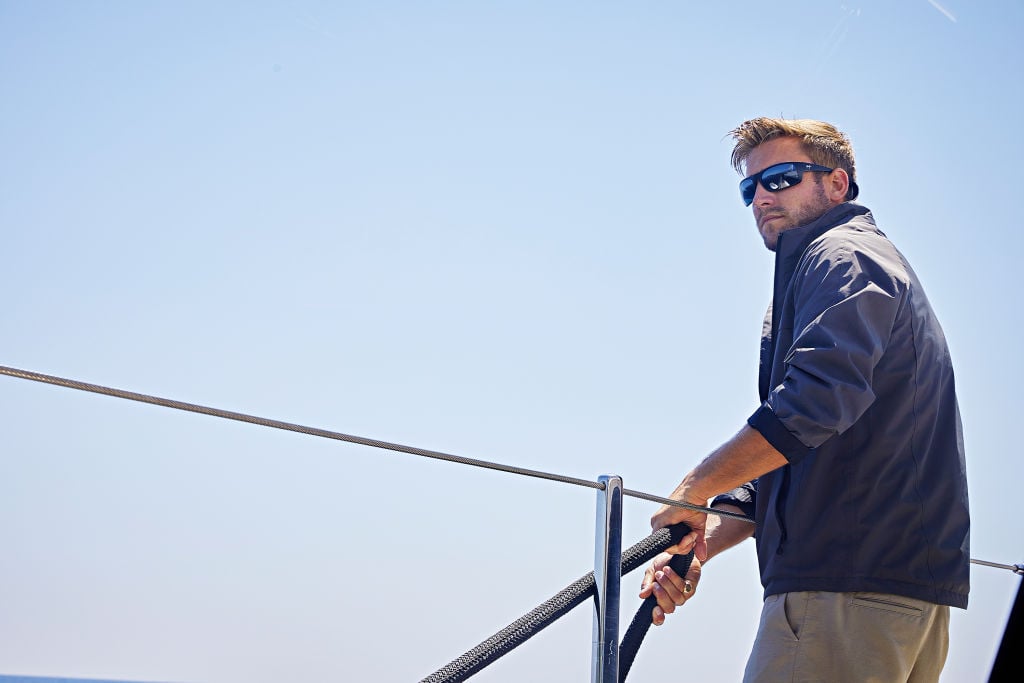 Shephard appeared on Watch What Happens Live with Andy Cohen after the episode. Host Andy Cohen asked Shephard for his thoughts on McCown as a worker. "Obviously I don't get to see everything because I'm not everywhere all the time, and there's a lot of interactions with the different departments," he said. "I think Parker's great. I love Parker. He's very enthusiastic but he sort of just needs to get on with it. Not speak so much about his issues but just get on with the work he's directed to do."
McCown says he was just there to 'serve shrimp cocktails'
McCown knew this was going to be a painful episode to watch. The entire hour he is seen getting frustrated with some of the direction he's given. Then crew members like chief stew Jenna MacGillivray and first mate Paget Berry are seen going to Shephard about his behavior. In more than one instance McCown is nearby and hears the discussions so he knew he was in trouble.
Despite the tough episode, McCown had a pretty good sense of humor about what was to come. "forget what happens in this episode this is exciting," he tweeted within the first few minutes of the episode. Then he hilariously backed up the tweet with, "coming back to me a little bit now actually."
But before the episode aired, McCown shared a common feeling many have when they first embark upon reality television. "it's been hard to watch myself on a reality show because i've definitely made a lot of mistakes but it's also been hard to have twitter diagnose my 'problems'. did i sign up for this? no not really i signed up to serve shrimp cocktails on a boat. a yacht actually but still," he tweeted in response to a viewer's question.
At least viewers now understand the 'breastfeeding' comment
McCown joked about the quip made by MacGillivray about how he was still breastfed by his mother. He even included a funny Twitter poll. "do you think it's funny that i'm still breastfed by my mother?" The responses allowed for "yeah" or "yeah."
He hinted about the now-infamous remark when Showbiz Cheat Sheet asked him about it when the season launched. "No, I'm not still breastfed by my mother," he said. "But that comment definitely stems from a magnificent buildup in the season, and you are just going to have to stay tuned to see what goes down. It's definitely entertaining."
Below Deck Sailing Yacht airs Monday at 9/8c on Bravo.