'Below Deck Sailing Yacht': Parker McCown's Replacement Chris Miller Says the Crew Is 'the Right Level of Crazy' (Exclusive)
Once deckhand Parker McCown departed Below Deck Sailing Yacht, viewers were introduced to his replacement, Chris Miller.
Miller came to Parsifal III with considerable sailing and yachting experience. He shared during the episode he's worked in the industry since 2011 and knew coming in mid-season might be dicey. "I either make friends for life or enemies I want to throw off the back of the boat on a dark night," he jokes in a confessional.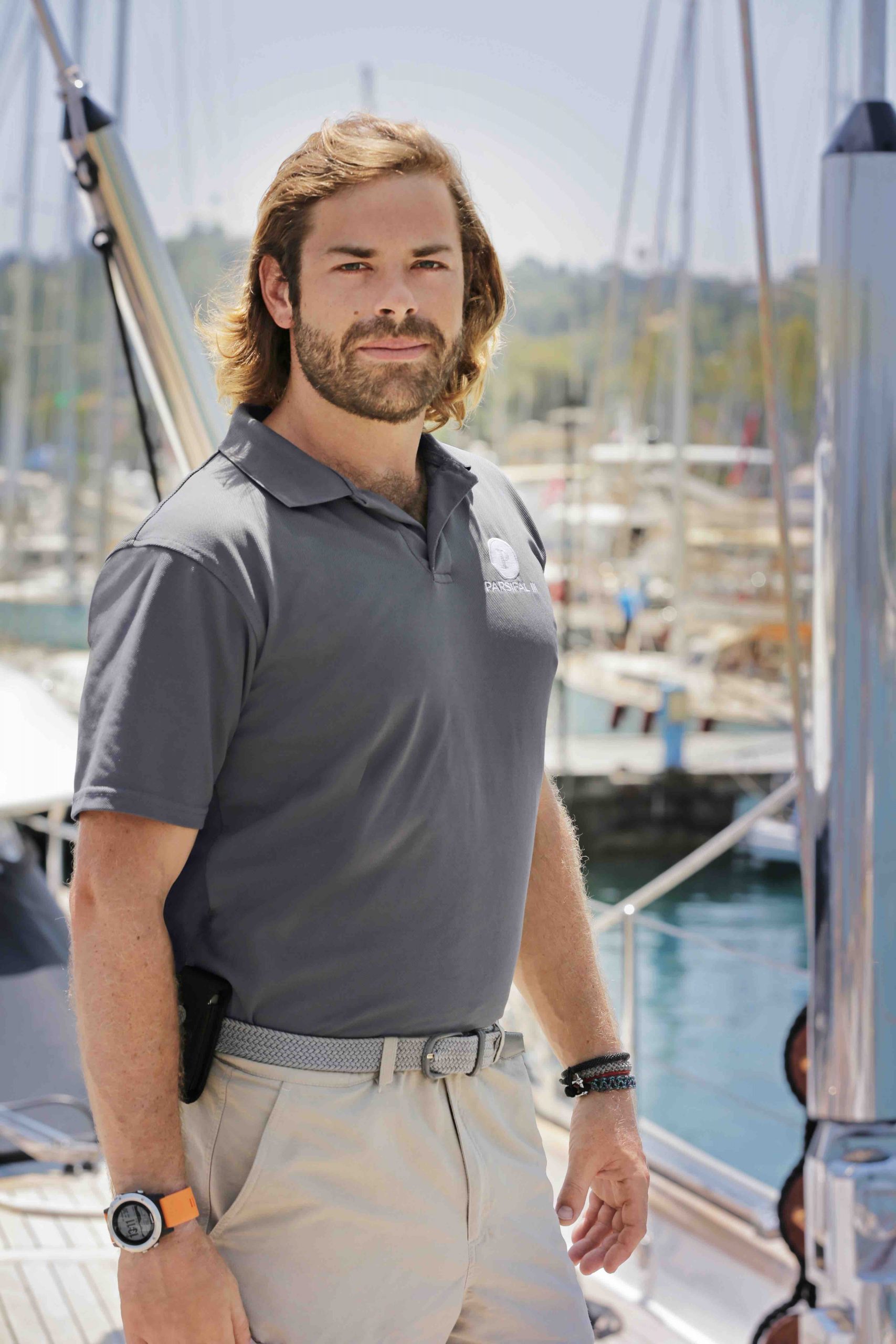 He shared his sunny disposition isn't common for a seasoned yachtie. "I think once you've been in the industry for a while, it gets under your skin and you just become a grumpy bastard."
Miller certainly didn't seem to be a "grumpy bastard" when he chatted Showbiz Cheat Sheet. He dished about what it was really like coming on board mid-season and shared his impressions of the crew.
Chris Miller seemed chill but said he was nervous
Miller said coming in mid-season is nerve-wracking, but he assimilated easily with the group. Despite his relaxed exterior, he admits he was pretty nervous. "I was shaking in my little boots, don't get me wrong," he laughs. But he says the crew all seemed very cool, so he immediately felt right at home.
"Everyone seems like the right level of crazy," he jokes. "I think if anyone is too normal on a boat they might not get on too well. They definitely have an edge about them for you to get on well in the industry."
He was also familiar with the show, sharing that he'd watched the series while working on yachts. Like some Below Deck crew members, a casting agent reached out to Miller via Facebook to see if he'd be interested in auditioning. Also, like some cast members, Miller had a matter of hours to pack his bags and hop a plane to Greece.
"When I got the call about the show I was in the U.K., just coming back from holiday," he says. Miller was also going through the process of becoming a second officer onboard Creole, which is the world's largest wooden sailing yacht. But he did a fast pivot and jumped at the chance to be on Below Deck Sailing Yacht.
He enjoyed working with Paget Berry and Ciara Duggan
Miller's tenure in the yachting industry is already quite apparent during the first episode. He said working with first mate Paget Berry and deckhand Ciara Duggan was a pleasure.
"Those two are amazing, really good to work with," he recalls. " I've worked with partners before and it's hard, especially if you are working in the same department." He added that Duggan and Berry had a few small arguments but were mainly extremely professional.
"One of the things about being a professional crew and working with your partner is that you don't want to have a lot of PDA," he adds. "You don't want to be kissing and cuddling in front of others because it makes everyone kind of miss it."
Speaking of PDA, how was rooming with chef Adam Glick? Glick and chief stew Jenna MacGillivray are often seen snuggling and kissing in the kitchen. But Miller said Glick was a wonderful roommate. "I know to close doors quietly and not turn lights on," Miller says. "And not leave skid marks and tidy up after yourself. Make your bed."
He also found a common interest with Glick as both have a love of photography. "We compared lenses for sure," he says. "We went into a little bit of photography together." Miller says he'll be adding some of the photos he took on his Instagram in the coming weeks as he is moving more into a career in photography.
Miller says he'll be in the thick of the drama soon enough
Miller says he also loved working with Captain Glenn Shephard. "Glenn is a great captain and he's got to the position he's in because of his ability. He's just one of the other crew members."
Although Miller seems to be an easy-going guy, he says he'll soon be in the "thick" of the drama. He and third stew Georgia Grobler seem to have a little flirtation going on during the first episode. "She's a beautiful girl, she intrigues me," Miller teases.
"I think I get involved [in the drama]," he continues. "There's a lot of fun that goes on board and a lot of banter. It builds up definitely in intensity. There's definitely some interesting episodes to come."
Below Deck Sailing Yacht is on Monday at 9/8c on Bravo.