'Below Deck Sailing Yacht': Parker McCown's Temper May Earn Him a Plane Ticket Home
Parker McCown from Below Deck Sailing Yacht has a few meltdowns, which earns him a serious talk with Captain Glenn Shephard.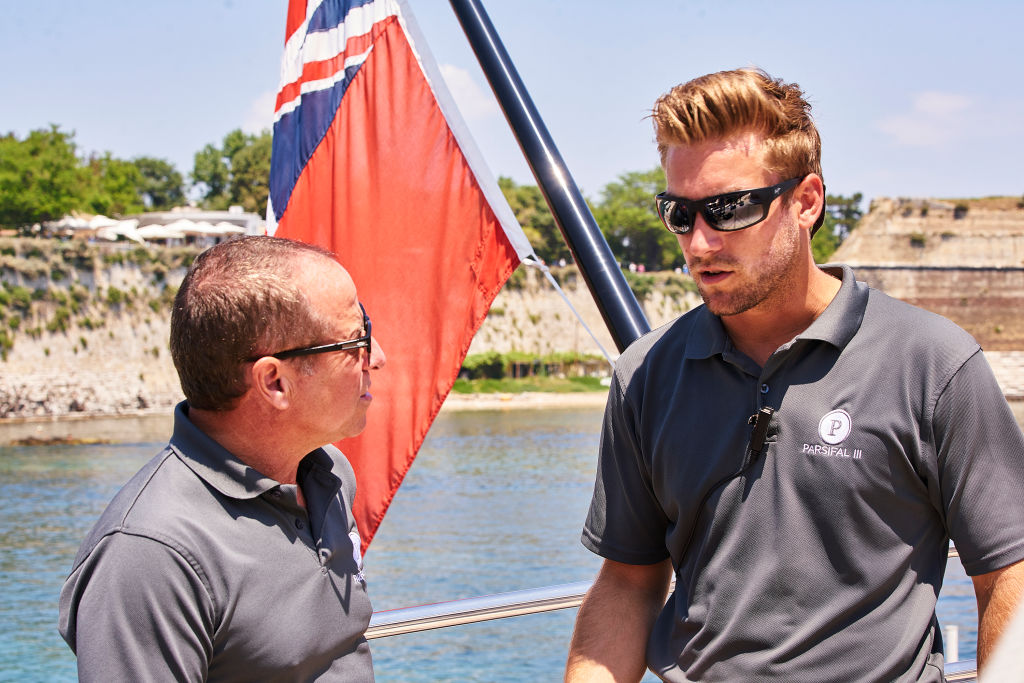 McCown apparently loses his temper with several crew members during a charter. Shephard pulls McCown aside to let him know that whether or not he stays on the yacht is likely going to be up to how deckhand behaves going forward. A preview clip indicates that Shephard is going to be watching McCown closely and making some decisions about his fate.
Previews have shown that Shephard may have to make some personnel changes. He's already had a sitdown with second stew Madison Stalker, but is it McCown who could end up earning the infamous "plane ticket" home?
Shephard says 'it's not going well'
McCown takes his lumps when Shephard pulls him aside. "Today was not a good day," Shephard tells McCown in private. While McCown agrees, Shephard adds, "But it's not just today. It's not going well." Previews show that he tells first mate Paget Berry to f**k off, which chief engineer Byron Hissey says happened in front of the guests. "Now I'm really starting to get annoyed," Shephard says. McCown is also yelling at the crew during other instances.
McCown says, "I'm sorry I lost my temper, I'm sorry I was disrespectful to Jenna [MacGillivray] and Paget [Berry] and you." Shephard sits back and listens. But says, "We have a problem that we have to fix. And the only way right now, that I can fix today's problem is to take you out of the equation."
Although Shephard indicates he is willing to let McCown go, the deckhand hopes he can stay on the yacht. "I would really like to stay and just turn this around," he says to Shephard. But Shephard wants to know what he could have done differently.
"I could have just kept my mouth shut and done my job," McCown admits. Shephard wonders if McCown can do that. McCown insists he can.
McCown has to step it up if he's going to stay on the boat
Shephard says if McCown thinks he can just do his job, it must start immediately. But he leaves him with this warning. "Whether you stay on this boat beyond tomorrow or not is completely up to you."
As chef Adam Glick prepares another delicious meal for the guests, McCown grabs his phone to talk to his girlfriend back home. He sighs looking off into the distance before calling her. He tells her he was a "Sassy Sally" during the day. Unfortunately, the connection is spotty and he can't seem to have a full conversation with her. But he still manages to tell her he was a "grouchy pants" today too. "I was rude to people and … can you hear me now?" he says still trying to connect.
The call connectivity continues to plague McCown as he can't seem to have a complete conversation with his girlfriend. He ends up frustrated and screams.
Below Deck Sailing Yacht is on Monday at 9/8c on Bravo.