'Below Deck Sailing Yacht' Ratings Finally Ramp Up Amid Crew Drama
'Below Deck Sailing Yacht' seems to have finally a groove with viewers.
Despite its wobbly beginning, Below Deck Sailing Yacht seems to be finally catching some wind as ratings have started to climb.
The new arm of the franchise launched with considerable fanfare as Bravo built it up as a gateway to allow the Below Deck ride to continue. Below Deck season seven logged the most drama in the docuseries. From highly intoxicated guests to sexual harassment and a near assault, viewers were almost exhausted by the time the season came to an end.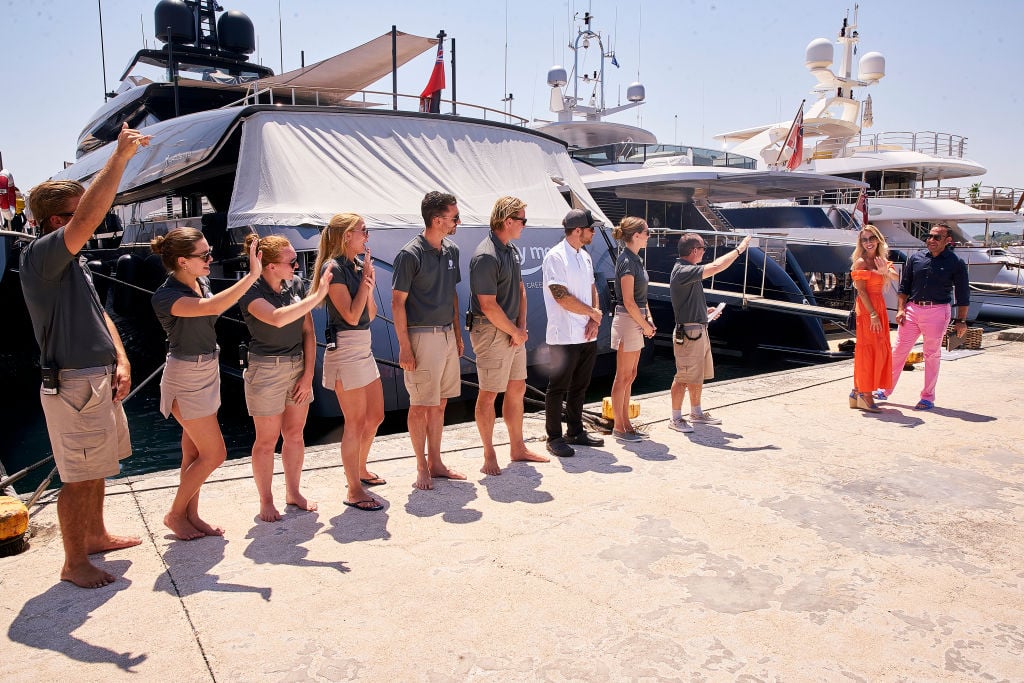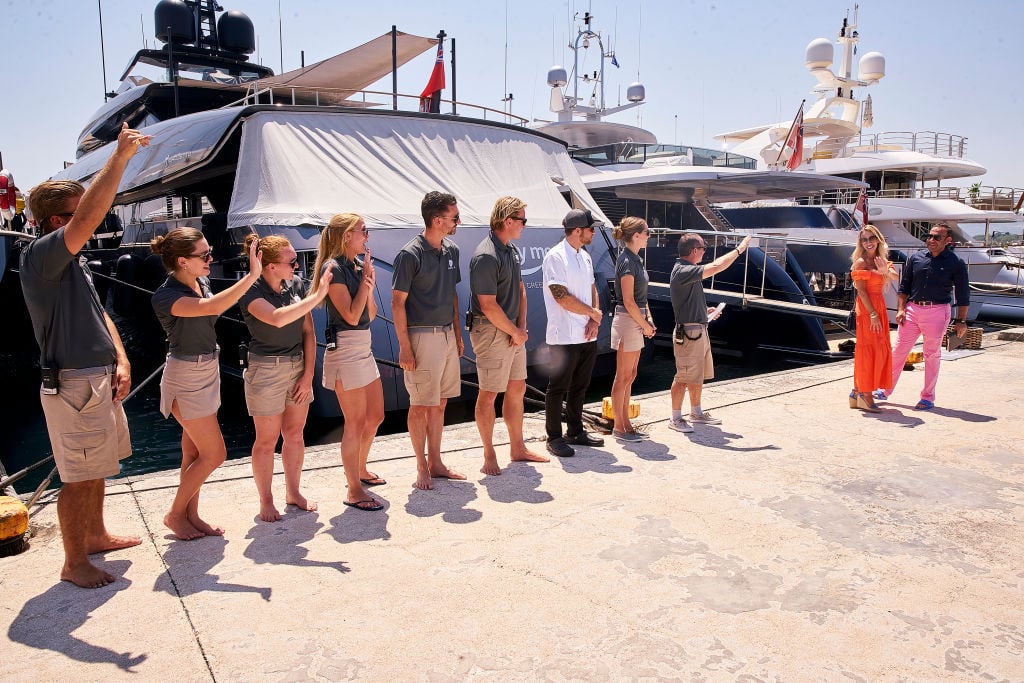 The dark drama is one reason is why viewers looked forward to Below Deck Sailing Yacht. The series looked like a breath of fresh air and viewers loved that it even included crossover cast member, chef Adam Glick. And while viewers seemed to be initially optimistic, ratings and viewer comments waned. However, has the series now hit a turning point and are more people tuning in?
A strong start but …
Viewers stuck around for the new show as Below Deck Sailing Yacht debuted after the Below Deck reunion. Bravo Ratings tweeted the results from the premiere February 3 episode. "S01E01 – 1.293 million viewers (0.42 18-49 demo)." Someone remarked, "*season high*" and "I hope it gets better and better!"
The "series high" comment was slightly accurate as the series began to tumble. The second episode saw fewer viewers. "S01E02 – 1.061 million viewers (0.34 18-49 demo)." And then the third episode had even fewer viewers. "S01E03 – 0.963 million viewers (0.29 18-49 demo)." The fourth episode saw a slight uptick but dropped again. Some people complained the show didn't have enough drama or they were bored.
Although it appeared the series was in a free-fall, ratings began to show signs of life thanks to thuggish bro-guests from Long Island. By episode seven, ratings were starting to look stronger, "S01E07 – 1.140 million viewers (0.39 18-49 demo)," according to Bravo Ratings.
The series is holding its own
A number of storylines have unfolded, which may be why fans are starting to get hooked. Glick and chief stew Jenna MacGillivray have a rocky romantic relationship. MacGillivray and stew Madison Stalker have tension.
But also the deck team seems to be constantly trying to school deckhand Parker McCown. Serious weirdness is occurring with the boat's couple, Ciara Duggan and Paget Berry. Stew Georgia Grobler and Berry's flirtations may be leading to a … threesome? The only crew members staying out of the fray are chief engineer Byron Hissey and Captain Glenn Shephard, who magnificently docked the sailing yacht into a tiny slip. Of course, having a captive audience doesn't hurt either. The world is on pause and staying home during a global pandemic.
Recent ratings look extremely encouraging. Episode eight held it's own. "S01E08 – 1.170 million viewers (0.37 18-49 demo)," Bravo Ratings shared. The latest episode remained solid too. "S01E09 – 1.155 million viewers (0.40 18-49 demo)." One viewer observed that the show is finally coming into its own. "It's finally getting as good as the other two!"
Another recent comment, "#belowdeckSailingYacht is just as good as the other franchises. If you ignored it or gave up in it you should rethink that. Anyways, Adam is a scary mofo. He looks crazed when he gets upset that Jenna hooked up w someone that Georgia knew. Like legit dangerous"
Below Deck Sailing Yacht airs on Monday at 9/8c on Bravo.