'Below Deck Sailing Yacht': The Crew May Not Forget This Guest Any Time Soon
Below Deck Sailing Yacht is already proving to deliver when it comes to crazy guests. The first episode featured a family enjoying a celebratory trip. Along for the ride was a couple who were supposed to get married and celebrate their marriage aboard Parsifal III.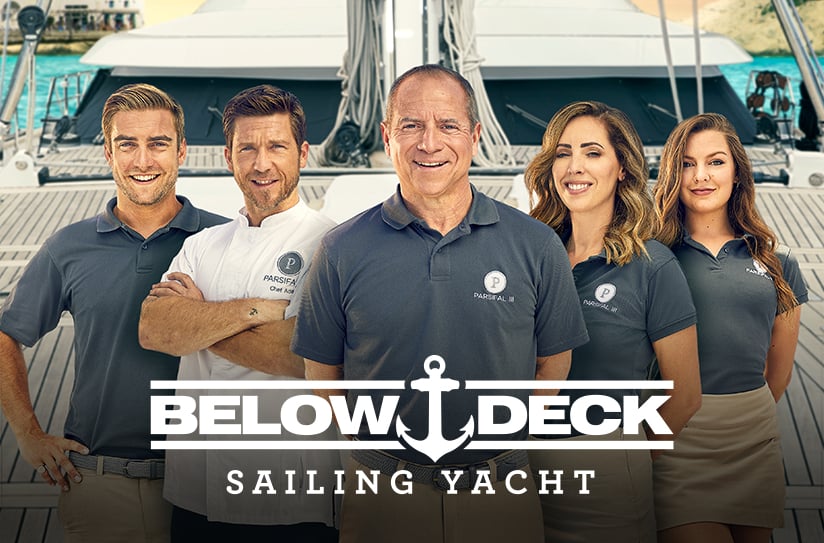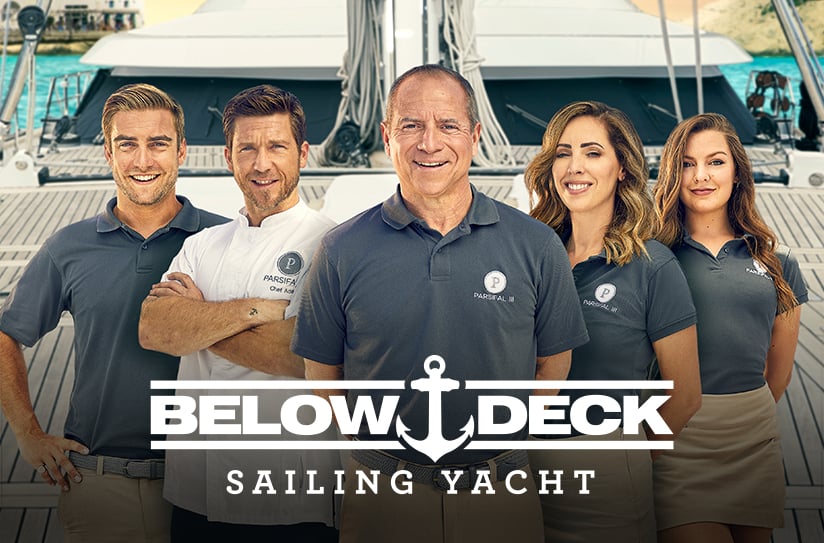 However, in true Below Deck fashion, everything didn't go as planned. The couple, Guy Somers and Alessia Caprio miss the initial few hours on the sailing yacht. But then finally they arrive via tender. The couple announces they did not get married as planned, but then wonder if Captain Glenn Shephard could marry them on the boat.
As they arrive, Shephard wonders what is happening. "Oh my God," he says in a confessional. "What is going on with these people?" The couple appears as though they'd been celebrating quite a bit as both seem a little tipsy when they board the boat.
He's ready for a few more margaritas
Apparently the guests continue to party. Somers searches for the stews because he's ready for more margaritas. Meanwhile, hair and makeup artists board the boat as the crew prepares to throw a wedding onboard.
As the margaritas are being served, Caprio is overheard saying that the drinks are really strong. But Somers may not totally agree. He's seen asking stews Madison Stalker and Georgia Grobler to keep the drinks flowing. The production team seems to be keeping count on the drinks. Somers is filmed guzzling tequila directly from the bottle as the crew counts that as being four tequilas thus far.
However, Caprio is now getting ready. She meets the hair and makeup artists as she starts to prepare for what appears to be a wedding. Meanwhile, Somers is still in a t-shirt and shorts, enjoying himself at the bar. "Well, I don't think you need a shot glass," Stalker says to Somers as he downs the booze from the bottle. She adds in a confessional, "On a scale from one to blackout, Guy is already a drunk white bitch on the floor of the bathroom. We don't need to have you get married."
But they are getting married
Somers then turns to Stalker and says, "I'm not drinking actually, I'm getting married, so." Cameras then capture Caprio emerging down below wearing a wedding dress. She models a few dresses for the primary, plus the hair and makeup team. Finally, she decides on a pair of white shorts with a white lacy top. She also tries on a veil to complete the look. They all toast to her decision too.
Even though Somers insisted he wasn't drinking, he doesn't appear to be slowing down. "I'll have whatever we ordered before," he tells Stalker as he climbs the spiral staircase. Then he sits on the deck and is ready to party. The stews seem concerned that Somers is maybe a little too drunk. "He's drunk every day," Grobler says. Stalker then says, "Yeah, I'm gonna give him the lesser batch now."
But Somers seems extremely happy and grooving on deck, rocking some pretty funny dance moves. The stews continue to express concern. "I was going to give him a placebo cocktail but it's too late for that," Grobler tells Stalker.
Does the couple get married? Find out on Below Deck Sailing Yacht, Monday night at 9 p.m./ 8 p.m. central on Bravo.