'Below Deck Sailing Yacht': This Is the One Thing That Really Annoys Chief Stew Jenna MacGillivray the Most
What are a few things charter guests can do that annoy the crew from 'Below Deck Sailing Yacht?'
Below Deck Sailing Yacht charter guests can do a lot of crazy things. But there is one thing that is going to push chief stew, Jenna MacGillivray, over the edge.
MacGillivray and the crew of Parsifal III dished about charter guest pet peeves. Like Below Deck, the new series already looks like it will be filled with the same kind of wild guests who make plenty of demands and sometimes go a little too far. MacGillivray said that the one thing that is going to get under her skin is when the charter guest tries to control everything.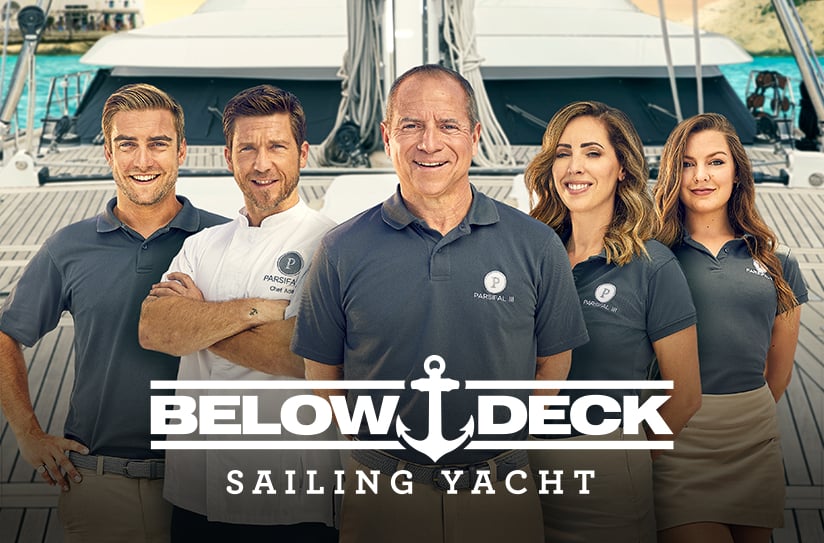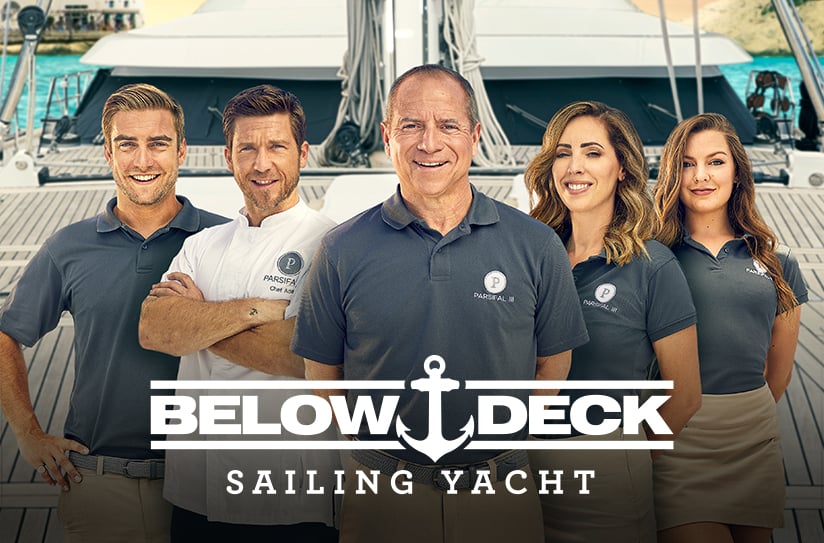 This is likely a familiar beef with most chief stews. Kate Chastain from Below Deck and Hannah Ferrier from Below Deck Mediterranean also had to deal with guests telling them to smile. When charter guest Dean Slover kept needling Chastain about not smiling, he earned a "rocket ship" (penis) shaped blanket fold on his bed.
Can you do things the way my servant at home does things?
MacGillivray said in a Bravo digital original that some guests want her to do things the way their servants do them at home. "The one thing that annoys me the most that charter guests do is when they try to control what I'm doing," MacGillivray shares.
"So if I'm setting up a table, or making drinks, I can tell it's usually the females, and they'll come over and be watching me. And say, 'Oh you know, my servant at home does it like this. Maybe you should try to do it like that?' That's what really annoys me."
The 'Below Deck' crew dealt with this too
Stew Madison Stalker's guest pet peeve is when they want to sleep outside. "I'm like, it's a safety issue, honestly if you're outside, and you're not in your cabin, I have to stay up with you," she says. "Like please let me go to bed."
Chastain and second stew Josiah Carter faced this instance during season 6. The primary guest from the last charter of the season got so drunk she decided to sleep on the aft deck. Chastain asked the guest's friends for help. But the guests suggested the crew just let the primary sleep on deck.
Chastain said the same thing Stalker shared about having to stay up all night while the guest slept. She joked about getting a hose out and drenching the guest with water to wake her up. Thankfully the guest finally rose and stumbled back to her cabin.
These are some of the crews' pet peeves
First mate Paget Berry says just being disrespectful of the boat is his pet peeve. "They just turn up and just start trashing it," he says. "It doesn't sit well with me if they turn up and disrespect the boat." But does anything get under Captain Glenn Shephard's skin? "Probably getting greasy food all over the decks," he says smiling.
Chief engineer Byron Hissey has his own pet peeve. "Flushing something down the toilet that they haven't eaten first," he hilariously replies. "The worst scenario is the toilets are super sensitive except for toilet paper and obviously human waste. So it can damage the whole system and then like the toilets are out of action and for the whole boat."
What about chef Adam Glick? When he was on Below Deck Med a guest's request for "no onions" annoyed him. What about now? "The one thing that charter guests do that annoys me the most is probably even just show up for the charter at all," he says. "Because that's basically the end of my next four or five days."