'Below Deck Sailing Yacht': Viewers Draw the Line With Bringing an Infant on Board
The Below Deck season 6 crew braced themselves when they learned two small children would be charter guests. They were pleasantly surprised by how well-behaved the children were and welcomed the family back for season 7.
Even though the Jasuwan family were "firsts" for the series, Below Deck Sailing Yacht basically said, "hold my beer." The third group of charter guests on the new series brought a one-month-old baby on charter. Although the crew was welcoming, they were curious about having the baby on board.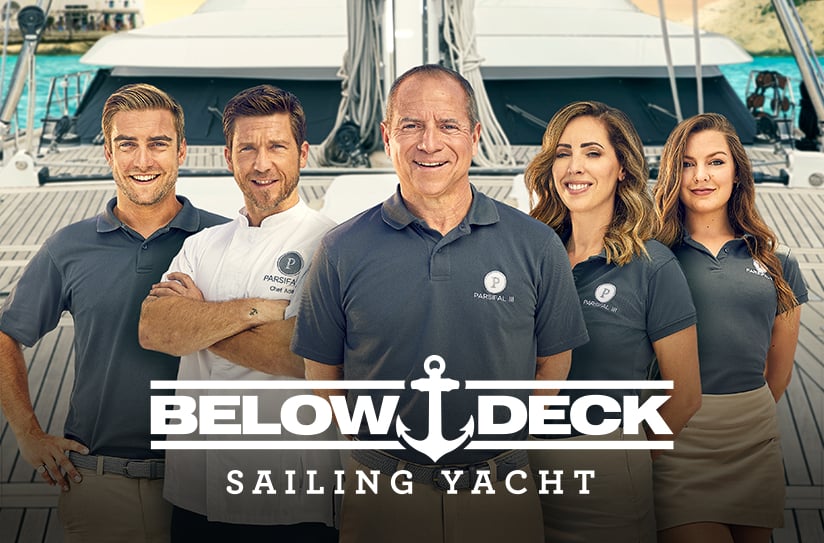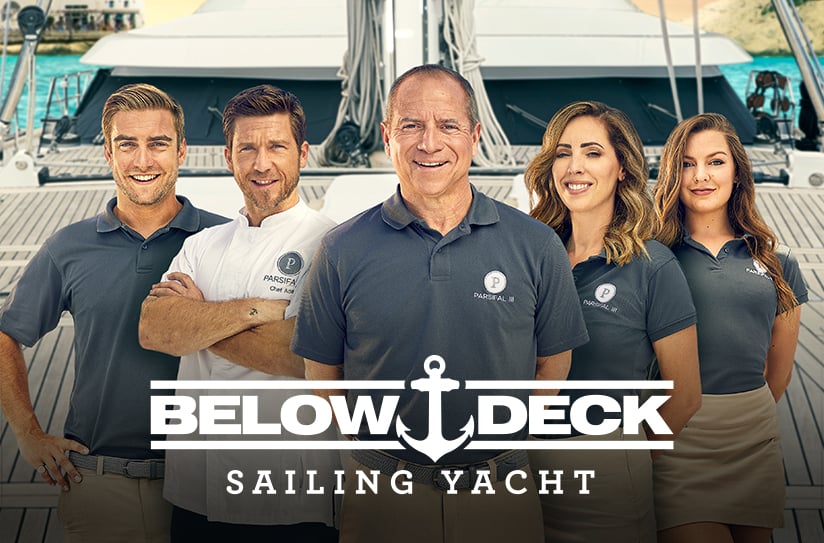 When the family decided to go into town, crew members remarked about how wild it was to transfer the child safely nestled in a car seat from the sailing yacht to the tender. First mate Paget Berry even reminded himself as he passed the baby from boat to tender that he wasn't delivering provisions, but instead a human being. While the crew seemed to take having an infant on board in stride, viewers couldn't believe the family brought a newborn on a sailing cruise in Greece.
Viewers can't get on board with baby on board
Even though the infant was always attended to and stayed safe, viewers were astonished that the family traveled to Greece with a newborn. "Paget asked the right question! Is it legal to bring a newborn on a sailing yacht??? Terribly reckless of the parents. Plus the mom had sunglasses on her head, but there was no hat on the baby to protect her!!! " one person observed.
Others just were stunned that an infant was on board too. "Why in the world would you take your 1 month old baby on a sailing yacht?? WTF." Some viewers thought the parents put the child in danger. "What kind of a moronic parent takes a one month old on a vacation, let alone on a SAILING YACHT??!! You failed badly as a parent and brought your child into an imminent danger."
Since the charter was likely booked when the guest was pregnant, one viewer wondered what the guests were thinking in general. "Not only did these people fly from Idaho to Greece with their 1 month old, they decided to take it on a yacht. And not just any yacht, a freaking SAILING yacht. Had they forgotten the due date when they booked this trip?"
Baby talk prompted a pretty serious discussion
When the crew knew a baby was about to arrive, chef Adam Glick and chief stew Jenna MacGillivray ended up having a pretty revealing discussion. Glick shared that he once dated a woman with small children. He played "dad" for a few months, but shared that he wasn't really into dealing with kids.
He asked MacGillivray for her stance on kids, which is when she revealed she was infertile. "When I was 17 my appendix burst, and the doctor told me if I ever have trouble conceiving, that it was because I was infertile," she said in a confessional. "I actually feel like I would be such a good mom. I love kids so much. But I also have so much satisfaction in my life from other aspects that I just don't see my life going in that direction. Because I accepted it when I was 17. It's the way it is."
MacGillivray shared on her Instagram story that she turned to yachting and hasn't looked back. "And I've really been the happiest I've ever been in the past, I don't know, 10 years. Just accepting my circumstances and growing with it," she said.