'Below Deck Sailing Yacht' Viewers Will Recognize This Guest
'Below Deck Sailing Yacht' viewers are going to see charter guest, "Dr. Frank" from 'Below Deck Med.'
Some Below Deck guests are repeat travelers but one guest has made an appearance on more than one arm of the franchise. Previews show that Below Deck Mediterranean regular, Dr. Francis "Frank" Martinis did his own crossover and set sail on Below Deck Sailing Yacht.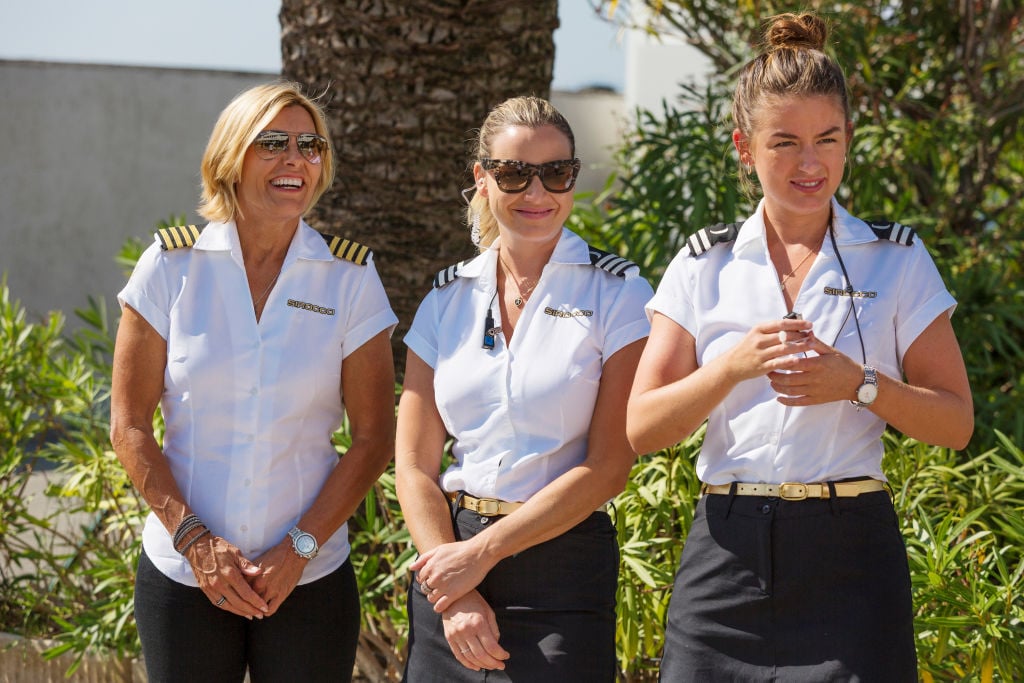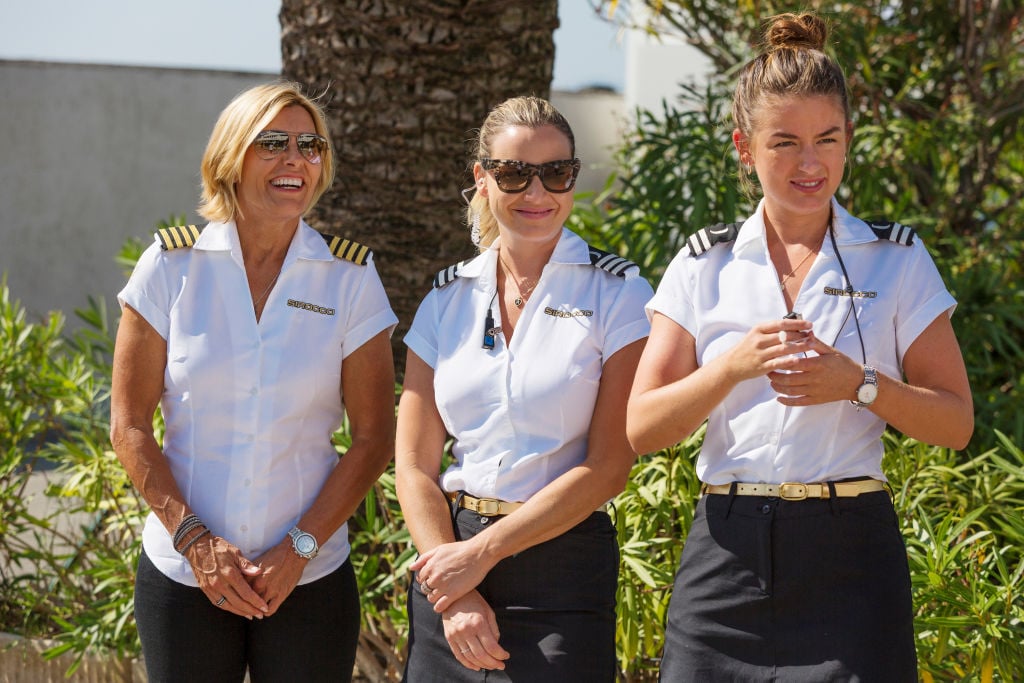 Viewers first met Martinis when he joined Dr. Jennifer Berman on more than one voyage of Below Deck Med. Martinis is friends with Captain Sandy Yawn and had the pleasure of enjoying chef Adam Glick's cuisine. However, he also was part of the group of charter guests who ended up being chef Mila Kolomeitseva's last charter. Martinis traveled again with Berman and was served the infamous "slimy fish" meal.
He is apparently back to dig back into Glick's amazing fare once again. Plus he is part of the group of "party bros" who are ready to rock the sailing yacht well into the wee hours of the morning.
He has a close friendship with Captain Sandy
Martinis is quite the traveler and visits many of his Below Deck Med friends. He spent time with Yawn and her girlfriend Leah Shafer in Denver this summer. Martinis went "ghost hunting" with his friends and visited the iconic Stanley Hotel in Estes Park, Colorado. The Stanley Hotel was featured in Stephen King's acclaimed novel, The Shining. Yawn and Shafer explore the hotel as Yawn jokes about Martinis being on his phone.
Martinis also traveled to South Florida for Yawn's birthday party. He, along with several of her close friends and family went yachting in Ft. Lauderdale to mark the occasion.
Although Martinis is there for the fun, he also has his friend's back. He was the one behind arranging for Shafer to get a mammogram and ultrasound when she was concerned about breast cancer. Shafer endured biopsies and a lumpectomy. Shafer shared with Showbiz Cheat Sheet she had lobular carcinoma in situ (LCIS), which are pre-cancerous cysts.
Martinis is also close with João Franco
Martinis has also forged a bond with another Below Deck Med cast member, bosun (and now captain) João Franco. He joined Franco this summer when Franco appeared on Watch What Happens Live with Andy Cohen. He hung out with Franco before and during his appearance on the Bravo talk show too. "Catching up on Below Deck Med before Andy Cohen tomorrow night," he shared on Instagram along with a photo of Franco and friends.
He also traveled to Zimbabwe to see the country through Franco's eyes too. Franco took Martinis on safari, which he shared on Instagram. Martinis witnessed a number of wild animals, close up in their natural habitat. Franco shared some breathtaking videos and photos from his visit home, including shots where he and fiancée Michelle Dicu got very close with the wildlife.
He's back and ready to party
Martinis previously appeared on Below Deck Med with Berman. While the group liked to have fun, they typically enjoyed relaxing, sightseeing and enjoying a nice meal. But this time the group he travels with is majorly into partying.
Cameras capture Martinis and crew inviting new friends they meet at a local bar back to the boat for a dance party that likely goes into the wee hours of the morning.
Check out Martinis and crew on Below Deck Sailing Yacht on Monday night at 9 p.m. / 8 p.m. central on Bravo.