'Below Deck Sailing Yacht': Why Was This Series Scary for Producers to Make?
Below Deck fans were thrilled to learn another spin-off of the wildly successful franchise would be gracing their television screens in only a few months. Below Deck Sailing Yacht debuts on Bravo on Monday, February 3 at 9/8c. Fans have already been teased with an action-packed trailer.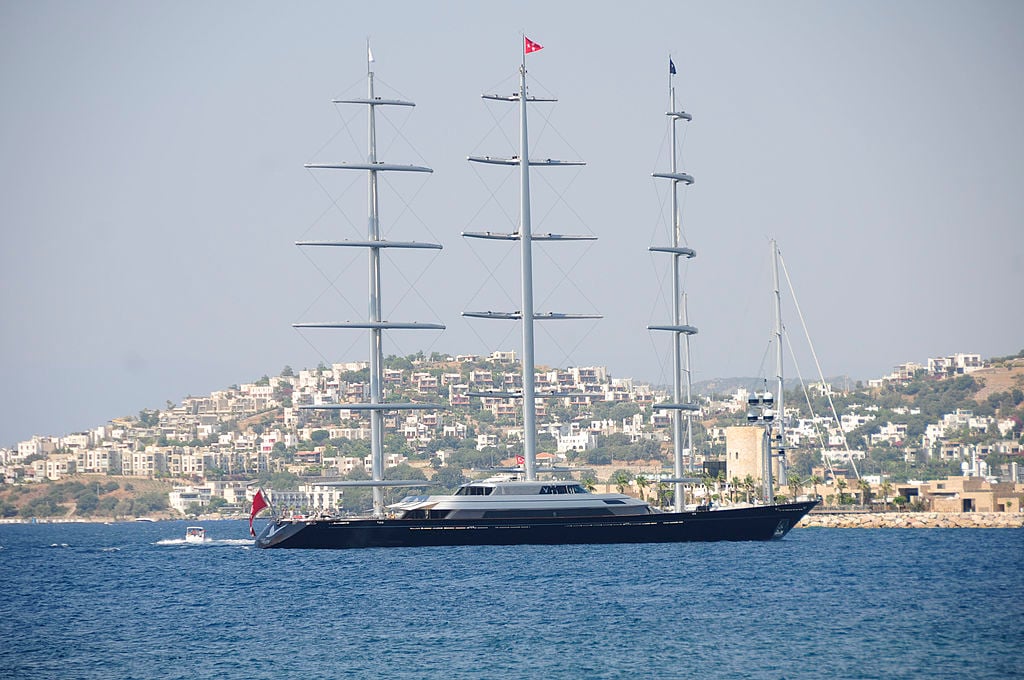 But despite the fanfare, producers were worried about making the spin-off. Why? Below Deck season 6 was nominated for an Emmy. Plus, Below Deck Mediterranean was named as one of the best shows of 2019. Below Deck Med also posted the largest ratings growth of any television series. But producer Noah Samton, senior vice president of current programming revealed his team was concerned about how an entirely new show would register with fans.
He told Bravo's The Daily Dish podcast that the franchise success made creating Below Deck Sailing Yacht tricky because viewers demand a certain tone and mood from the program. Did they achieve it and what can viewers expect?
Viewer expectations were extremely high
Samton shared that viewer expectations for Below Deck are very precise. Plus the series has a very specific tone and delivery. So to create a third spin-off, producers had to be very cognizant of how to create an entirely new show but with the same flavor.
"I can tell you that it was scary to make. To do a new franchise of Below Deck, you have a really successful franchise; you have a really sort of high bar of expectation with an audience because you know, Below Deck is a unique show," he said.
He also acknowledged that although the Real Housewives have managed a number of spin-offs, it is an entirely different type of franchise. "I think you watch a new Housewives, you'll forgive a different style or a different sort of sense of how the show, the stories unfold. Below Deck, you sort of have an expectation of how a Below Deck is gonna look and feel." 
But viewers are going to fall in love with 'Below Deck Sailing Yacht'
Below Deck viewers are used to seeing Captain Lee Rosbach and chief stew Kate Chastain together. Or Captain Sandy Yawn with chief stew Hannah Ferrier. Getting fans to fall in love with an entirely new crew was a little daunting, Samton admitted. "To start a new franchise and a new captain and a new chief stew was kind of intimidating and we worried a lot, but it's a home run. I mean, it's a great show."
"The cast is fantastic. The vibe of it: It's Below Deck, but it's sort of a little different, you know? So, we wanted to make a franchise that felt, you know, like, it was within the family of Below Deck, but, like, something a little different than what you've seen before, and I think we really accomplished that. I think fans are gonna love it, and I think it checks all the boxes you want for Below Deck while feeling different."
But producers knew a crossover cast member was vital too. "Chef Adam [Glick]  is back," Samton said. "He sort of was a perfect fit for a sailing yacht. It's a different style of yachting a little bit. It's a little bit more adventurous, it's a little bit more kinda down and dirty than the sort of polish and luxury of a superyacht, and that's who Adam is. I mean, he lives in a van."