'Below Deck' Sets New Ratings Record
'Below Deck' is heating up the cable ratings as last week's episode set a record for the season.
Below Deck season 7 had cool beginnings but is now on fire as Bravo PR reports that last week's episode set a ratings record.
"Anchors away! Last week's #BelowDeck was the most-watched episode of the season-to-date with 2.6M total viewers, up +16% from the prior week's episode," Bravo PR shared on Twitter. TV By The Numbers reports that the show "managed to tick up yet again, from its previous 0.5 to a 0.6." The episode that launched the show into a new stratosphere was entitled, "Witch-Hunt."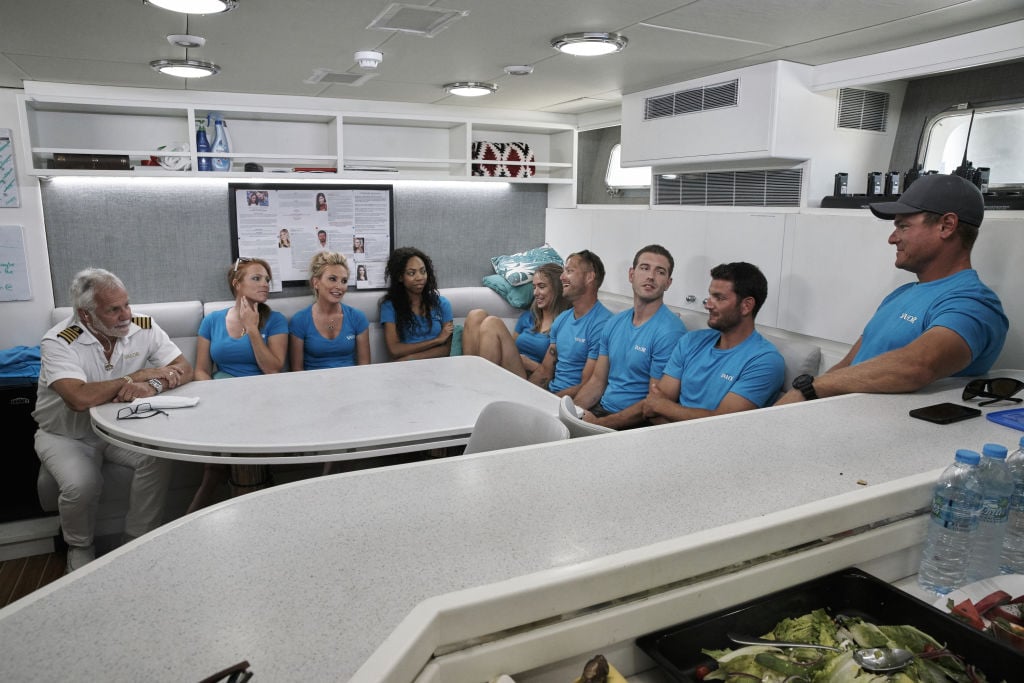 "Witch-Hunt" followed the previous episodes that showed the shocking interaction between bosun Ashton Pienaar and chief stew Kate Chastain. The crew was out drinking heavily one night when Pienaar violently lashed out at Chastain in the van ride back to the boat after she inquired about his mother. Chastain quit briefly but returned to the yacht. During the latest episode, the crew finishes a charter as the deck team grows frustrated and Pienaar calls for deckhand Rhylee Gerber to be fired.
The season had a slow start
On the heels of an extremely hot season of Below Deck Mediterranean, Below Deck had a relatively slow start. Season 6 of Below Deck was also especially engaging, experiencing high ratings. But season 7 lagged, especially with the premiere. Below Deck season 7 debuted at number 12. Whereas, season 6 launched at number five.
Although season 6 shifted in ratings earlier in the season, it found a solid spot, being the second most-viewed cable show for that evening at one point. Season 7 had trouble moving forward during the first few episodes until the end of October. "Bravo's BELOW DECK gained 0.05 to 0.50," Showbuzz Daily reported during the month.
A major ratings uptick was noted in late November after deckhand Abbi Murphy quit. This meant a new "mystery" deckhand would arrive. "#BelowDeckS07E07 – 1.546 million viewers (0.56 18-49 demo) *season high*," Bravo Ratings tweeted on November 19.
Ratings continued to climb
Ratings continued to wobble but seem to be finding ground. In early December, the show finally hit a new high. "On Bravo, 'Below Deck' (0.6) managed to tick up one-tenth week-to-week," according to TV By The Numbers. The show held steady for a few weeks until ratings dropped and wobbled around the beginning of the year.
But fans were here for the drama when the crew grew increasingly heated and tensions began to build. The last episode had a cliffhanger ending. Captain Lee Rosbach is left trying to decide if he should fire Gerber. Previews for the latest episode don't look promising for Gerber as Rosbach looks grim.
Alexis Bellino from The Real Housewives of Orange County and friends are the next charter guests. According to Bravo TV, Bellino charters to the yacht to celebrate her recent divorce. Bellino has also been sharing on Instagram. "Follow my story for next 48 hrs to follow our trip!!! So many great memories! Some even a lil crazy!"