'Below Deck': Take That Trolls! Abbi Murphy Shares Her Inspiring College Story
Abbi Murphy from Below Deck revealed that she struggled financially while trying to finish college. The deckhand shared that she was homeless for some time, but then received a scholarship so she could continue her education and graduate.
She opted to get into sailing (and yachting) instead of pursuing a law career. Recently, someone shared a tweet that featured Murphy when she received her scholarship. "@AbbiMurphy9 for those making derogatory conclusions about your college days. We know you work hard!" the person tweeted. Murphy has received significant hate about her story and her reaction to being on Valor. She ceremoniously quit the season during the latest Below Deck episode.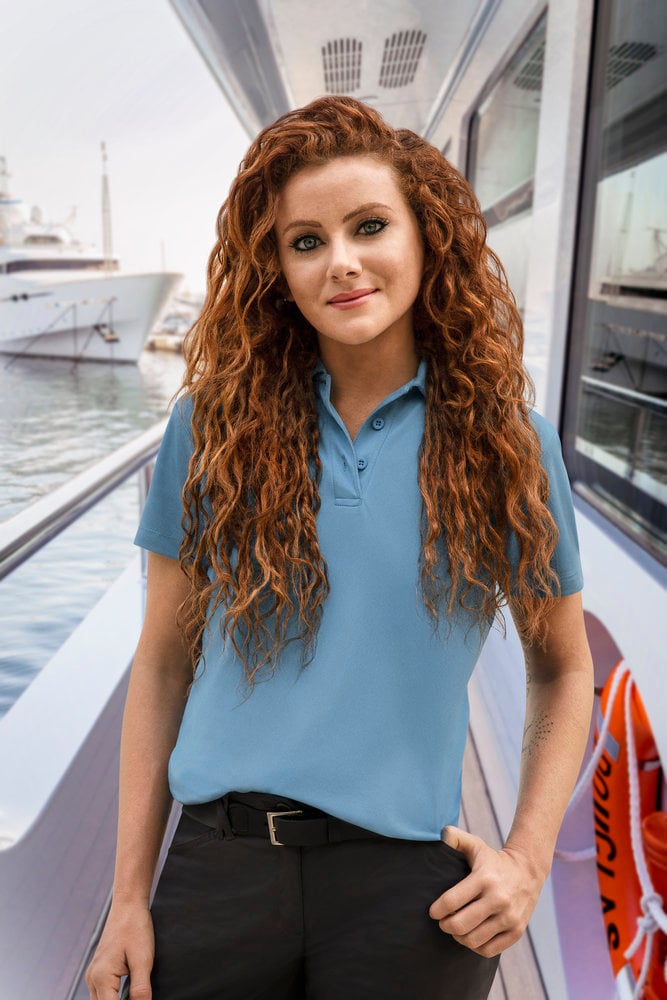 Murphy replied, "This makes me happy!! Thank you so much." She added, "You can't judge the whole book from a tiny piece of the story." In addition to the image, Murphy was featured in a video at Lasell University as the Lasell Fund recipient in 2017.
The Lasell Fund changed her life entirely
Murphy appeared in the video shared by Lasell University. She is sporting long, straight blonde locks and reflects on the impact having the scholarship has had on her education. "The Lasell Fund has changed my life entirely," she says. "I started off at the school paying a lump sum fee in order to keep going to classes."
"Going into my second semester here I was nervous I wasn't going to be able to start classes," she continued. "And then I got the news that I received a scholarship, which was the Lasell Fund. And that made it possible for me to quit one of the jobs I was working. I could take an extra class, get involved on campus. It's really got me on the right track."
She adds the scholarship gave her the opportunity to get more into college life, rather than only having to worry about how to pay for classes. Murphy said it was one of her professors who urged her to consider law as a career.
She was going for the Governor's Internship program
Murphy said she was applying for the Governor's Internship program too. "I'm really excited about it," she said at the time. "And I'm hoping that I get in. I have a lot of support from the staff and the alumni office." Her boss was writing one of her letters of recommendation.
She adds that Governor Charlie Baker was coming to the school and she was excited to get to ask him a few questions too. She finishes her video spot by saying she was excited about the opportunities given to her by the school.
Bosun Ashton Pienaar sent Murphy words of support
From getting engaged via a text message to her story about college, Murphy, like many reality personalities, gets her fair share of hate. She tweeted about it. "My aunt is reading #BelowDeck comments and is now crying at work because she feels bad for me. I never thought I'd be talking someone else off a cliff over my haters. 'It's okay, don't let them get to you' -me."
Bosun Ashton Pienaar, who was Murphy's boss on Valor sent her a text to check in on her. Murphy shared a screenshot of the text to show how supportive her Below Deck fam has been. "Sharing because @AshtonPienaar is a good dude… still leading like a champ off-screen," Murphy tweeted.