'Below Deck': Tanner Sterback and Family Tangles With Fans
Being on a reality television show is like having a very harsh mirror held up to your face. Some reality television cast members receive harsh criticism for their behavior on the show. As a result, they receive a significant amount of hate on social media.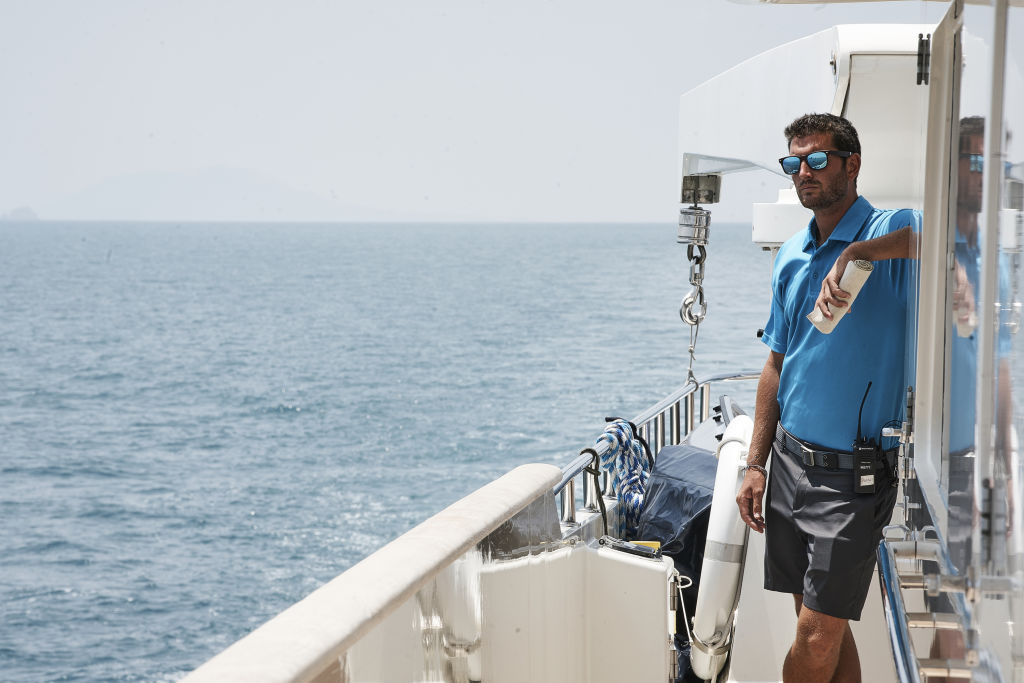 For instance, João Franco from Below Deck Mediterranean told Showbiz Cheat Sheet he wasn't going to return to the show after his first season. He was ashamed of his drunken behavior on camera. Plus he was slammed by fans for toying with two of the stews on the boat. "I keep telling everyone if you have doubts about yourself, do a reality T.V. show to figure out the bad parts of you," Franco shared.
He returned the following season thanks to encouragement from close friend and cast member Colin Macy-O'Toole. Fans were skeptical but saw a more adult, calmer version of Franco this time around. Some of the current Below Deck crew members are also learning a tough lesson, which has many playing defense.
The 'Bru-Crew' comes under fire
Getting a bad edit is not the problem this season. A group of men on Valor continue to display misogynistic behavior. Fans were shocked when bosun Ashton Pienaar aggressively pursued Kate Chastain, forcibly kissing her at one point. She rejected his advances and he lashed out her in a drunken rage in a van. Pienaar also turned the entire deck team against deckhand Rhylee Gerber. However, during his appearance on Watch What Happens Live with Andy Cohen he insisted her attitude was to blame.
The rest of the deck crew bonded together in their disdain for Gerber, but they also made derogatory comments about Chastain too. Deckhands Tanner Sterback and Brian de Saint Pern also insisted that Gerber's attitude turned them off, which is why they isolated and mocked her behind her back.
Fans have dragged the entire team, including chef Kevin Dobson on social media. This includes superfan comedian Leslie Jones who does not mince words in her criticism of just about every man on the boat.
Tanner Sterback (and his mother) fight back
Although Sterback has been relatively quiet about the drama, he's recently begun to speak out against criticisms. In an Instagram post, he hit back when fans made accusations. He commented, "Staring down the rest of the season like… New episode tonight will surely rattle some cages." When a fan reminded him he didn't allow Gerber to sit down at the lunch table, he responded, "[It] was 3 secs in real life but didn't see any one else get up or make an attempt to move including the girls so keep blaming me."
Sterback's mother also posted to social media, which Gerber shared to Twitter. Joni Sterback seemed to feel as though her son and family were duped and was disappointed that Captain Lee Rosbach launched such harsh criticism on her son in his blog and on social media.
Unfortunately, the post backfired on her. Gerber remarked, "Parenting isnt abt being ur childs best friend. Its abt doing/expecting the best of ur child. For a mom who acknowledges @TSterbs promiscuity on a televised phone call (& signed a release to allow) i for one am extremely let down you'd condone such behavior." A number of viewers added more comments, with nearly all not being in the Sterback's favor.