'Below Deck': Tensions Rise Between Brian de Saint Pern and Courtney Skippon
Although they tried to hash out their differences during the Below Deck reunion, Brian de Saint Pern and Courtney Skippon's feud continues on social media.
During the reunion, Skippon shared that de Saint Pern send her aggressive private messages after filming wrapped. He claimed he was only reacting to being dragged by her on social media. Skippon would not share his private messages but instead revealed a message her ex-boyfriend sent to her about the exchange. Her ex-boyfriend appeared to be extremely angry about the comments de Saint Pern made to Skippon.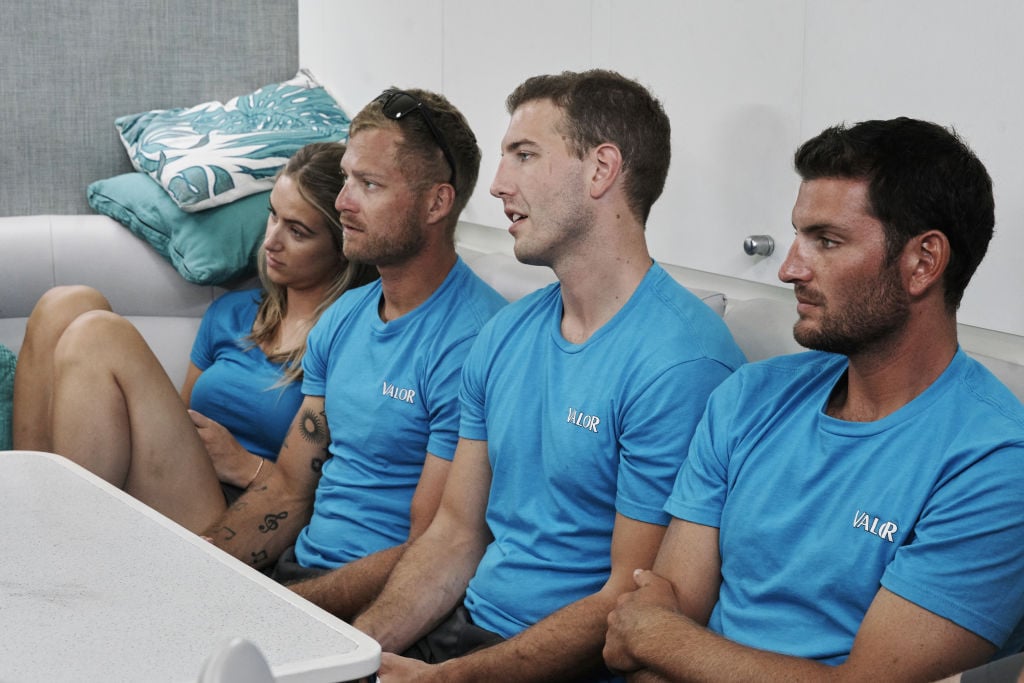 But once the cat was out of the bag that de Saint Pern sent her angry messages, he went on the defense. Others, including chief stew Kate Chastain and comedian Leslie Jones, also commented as the feud explodes.
He commented on posts that favored his position
Although most people commented in Skippon's favor, de Saint Pern took the strokes where he could find them. "You dodged an enormous bullet with such a spoiled, delusional, ridiculous, asinine snowflake like @courtneyskippon," one person tweeted. De Saint Pern replied, "Couldn't agree more! Lol."
While Skippon would not share any of de Saint Pern's private messages, one person tweeted a screenshot of a private message where de Saint Pern called Skippon a "cold-hearted woman." Apparently de Saint Pern took it upon himself to share the message in his Instagram story at one point. He added over the message that he's apologized several times and to "give it a break and grow up."
Later, de Saint Pern said he deleted the post. "You are all right, not going to drop down to her level. Thanks for the advice post deleted!"
Skippon is still holding him accountable
Skippon has managed to keep her cool throughout the ordeal but is still frustrated with de Saint Pern. She shared a tweet where de Saint Pern agreed with someone who referred to Skippon as "spoiled" and "ridiculous." She added, "'spoiled' = a woman who expects better; 'delusional' = a woman who doesn't agree with you; 'ridiculous' = a woman who voices her opinion; 'asinine' = a woman in general; 'snowflake' = a woman with normal emotions. What did I miss?"
Jones added to her thread, "Send 'have a nice day'. And a 'thanks'! 'Have a nice day'= go f**k yourself d**k f**k! 'Thanks'=BLOCK." Chastain shared that de Saint Pern blocked her but had a message for him. She commented on de Saint Pern's post about not getting down to Skippon's level. "@courtneyskippon I always find it hilarious when people say they 'aren't going to drop down to his/her level' b/c that's just another insult and in no way taking any kind of high road. Brian blocked me for reason so if someone could pass that bit if advice on to him."
Later de Saint Pern tweeted that he was over the whole feud too. His tweet sounded like he was leaving Twitter. "So I have finally come to the realization that Twitter is a highly biased platform to voice an opinion. Unfortunately there is just too much negetivity and misandry! If you still want to follow me I'll be on Instagram : @iambriandsp."