'Below Deck:' Thailand Superyacht and Destinations Revealed
Below Deck fans recently tracked Captain Lee Rosbach and chief stew Kate Chastain's noticeable absence from social media. The Below Deck regulars seemed to be filming the latest season of Below Deck in Thailand as fans grew thirsty for the show to return.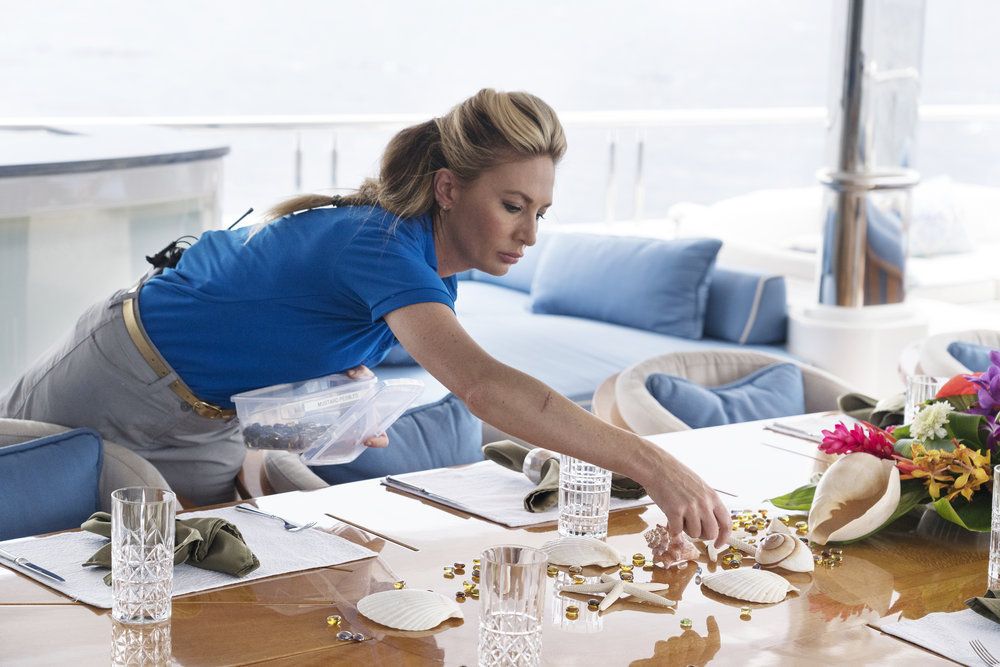 So far, fans were given a few hints about next season. Most know Rosbach and Chastain will return. And deckhand Ashton Pienaar appears to be included as well. The general destination was also shared too.
However, Yacht Charter Fleet was recently able to reveal both the superyacht and the specific destinations that will likely be featured in season 7.
Luxury all the way, baby
Not surprising that guests will be bathed in luxury, but season 7 superyacht will be one viewers have seen before. Yacht Charter Fleet asserts that guests previously traveled aboard Valor, which was featured in seasons 4 and 5.
The name Valor is not the yacht's actual name. The true name of the 154-foot vessel is superyacht BG. This gorgeous yacht features a number of familiar ammenities. This includes an onboard gym, deck jacuzzi, and six tastefully appointed guest cabins. "Entirely refreshing, the interior of BG privileges the use of soft textures and bright whites contrasted with dark woods," according to the yacht description.
This vessel normally rents for $157,000 a week in the summer, but the price increases to $168,000. Below Deck guests are normally charged a fraction of the typical price, which may offset having their vacation filmed for the show.
These areas may be explored
Below Deck producers took full advantage of the breathtaking land (and sea) scapes available around Thailand. Yacht Charter Fleet dished about several likely destinations where guests can stay and play.
Guest arrivals and departures will take place at Phuket's Ao Po Grand Marina. The marina is also extremely close to those all important bars and restaurants where the crew blows off steam and heats up the drama. Once the crew sets sail, a string of sexy islands are also going to be in the mix. This includes Ko Poda island and Phi Phi islands.
The yacht may also take guests to purchase pearls at Koh Rang Yai Island or check out Shark Point marine sanctuary on Ko Yao Yai. And when it comes time to drag out the water toys, Laem Krating provides the ideal spot.
The crew shared some of their trip
While the cast members couldn't get into the season on social media, Rosbach, Chastain, Pienaar, and a certain rumored charter guest have posted on Instagram. In March Chastain posted a gorgeous image of scenery. She also posted a few pictures of the lavish hotel she hit in Phuket after filming.
Rosbach treated his Instagram followers to a breathtaking sunset and a picture taking a nice swim. Pienaar also captured a sunset money shot and an adorable snap with an elephant at the Elephant Sanctuary Park Phuket.
Alexis Bellino from The Real Housewives of Orange County shared a suspiciously similar elephant photo to Instagram too. Rumors swirled that she was filming a guest segment on Below Deck after posting about "filming." Then the RHOC alum also traveled to Thailand while Below Deck was filming.
Check out The Cheat Sheet on Facebook!