'Below Deck': The Valor Crew Show They Have Some Serious Hustle
What have the Valor crew from 'Below Deck' been up to since filming wrapped? Some crew members have started new businesses and others are working their way up in yachting.
The Valor crew worked around the clock during their Below Deck season. But that doesn't mean they were all lounging once filming wrapped. A few crew members shared what they've been doing since last year with most showing they have some serious hustle.
The vast majority of the crew have remained in yachting or within the industry. However, one crew member recently launched three new businesses, which are mainly land-based. Also, one crew member is determined to become a captain and has been working steadily toward that goal.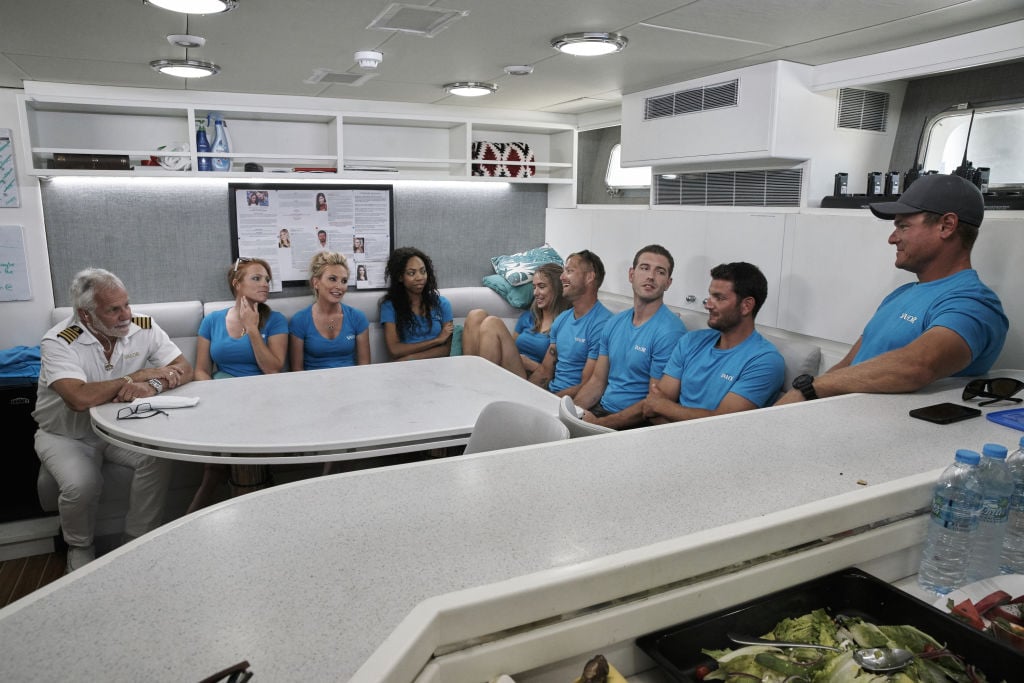 Below Deck season 7 was filmed last spring so the crew has had nearly an entire year to explore but also expand and hone their skills. So which crew member is the budding entrepreneur and who is taking on new roles in yachting?
They are branching out in the yachting world
Third stew Simone Mashile shared that she's really expanding her reach in the yachting world. "Since this season of Below Deck I went back out into the Mediterranean to work on yachts as a stew and sous chef," she said in a Bravo digital original. "And I'm on a boat at the moment being a stew-cook. So yeah, cooking during the winter and I'll probably be a second stew during the summer."
Deckhand Tanner Sterback is also still in the industry. "Right now it's so nice being home back home in New York. I've been in Florida the past couple of years so it's nice to be home. Right now I'm a dockmaster over there. So it's just people bringing their boats over to have a good time and I tie them up!"
While Sterback is currently a dockmaster, deckhand Brian de Saint Pern has been working hard to become a captain. "I want to be a captain one day so I'm striving for that," he shared. "After the season I actually re-joined the boat I left for the season. I've just come back from Florida. I took four months of unpaid study leave so I've done all my 'OW' modules. Just need to do my orals." And he'll soon be on his way to working up to captain.
They are becoming entrepreneurs
Bosun Ashton Pienaar shares that he's currently working on a boat in Florida but has some irons in the fire. He's looking into a few health and fitness opportunities, plus a new travel company. "We're looking at hosting Americans and people from all over the world to Africa and South Africa," he said.
Deckhand Rhylee Gerber has seriously expanded her skillset, developing a gorgeous line of handmade jewelry, but she is also kicking off a few additional businesses. "I've been to Alaska and back and started a new jewelry line, coming out with a gin line, working on my Alaskan adventure tours and really just like have been all over," she shared.
Gerber will be visiting Miami, Florida during Valentine's Day weekend and is making appearances at the Miami International Boat Show. She is welcoming fans to visit her at the boat show and snag a photo too. Details about her jewelry line and new endeavors can be found on her website.