'Below Deck': These 'Difficult' Guests Are Also Some of the Producers' Favorites
Some Below Deck guests are almost as infamous as the crew. For seven years, the show has featured a slew of charter guests with some being wonderfully fun and others were nothing but trouble.
Captain Lee Rosbach has consistently named one charter guest as being the worst. Who holds the dubious honor? Timothy Sykes. "It was when Timothy Sykes took back some of the tip, 5K after he had already handed it to me and said he was taking some back because his 19yr old girlfriend didn't like her dinner after he ordered it for her," Rosbach replied to a Twitter fan.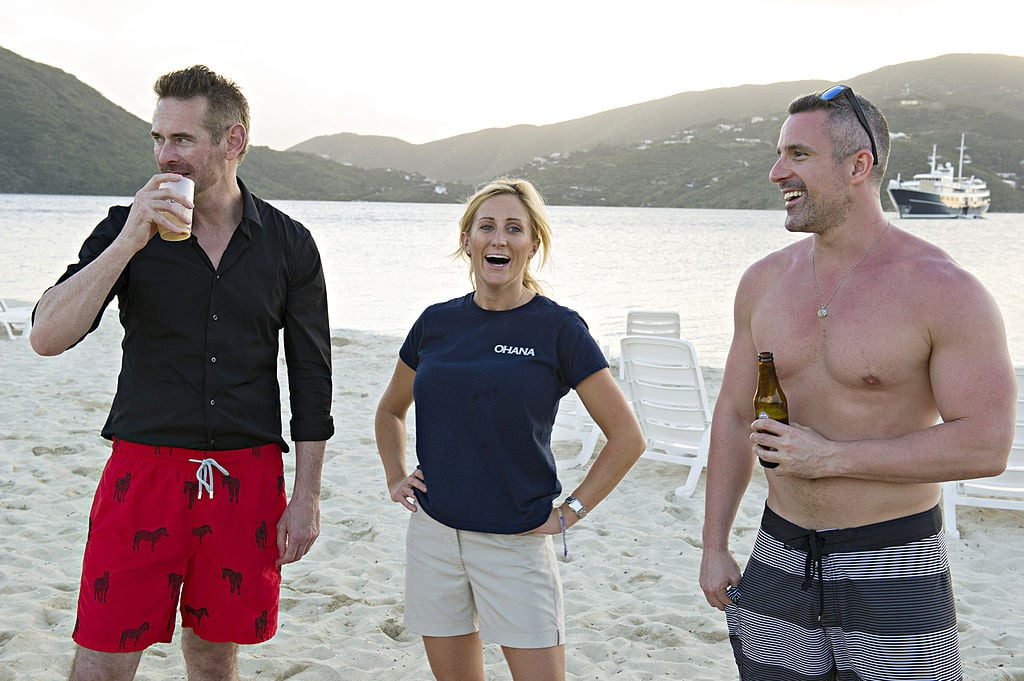 Although Skyes may be considered to be the worst, the crew has had a few challenging guests who are actually their favorites. Steve "Foam Man" Bradley is one of Rosbach's favorites. But Bradley caused Rosbach a significant amount of stress when he refused to wear a life jacket on a jet ski. Also, Dean Slover from season 2 craked up chief stew Kate Chastain. He was the unfortunate recipient of the "rocket ship" blanket after he made comments about her demeanor.
Producers loved the guests too
Below Deck producer Courtland Cox shared with Bravo's The Daily Dish that Bradley and Slover were two favorites. He acknowledged that both guests gave the crew headaches, but made for amazing television.
"They make for great entertainment," he said about difficult guests. "Guests are difficult and so I love that." Cox echoed some of the same observations Rosbach has made about Bradley in the past too.
"Steve is 1 million percent Steve," Cox remarked. "Like, if I could bottle the essence of Steve and inject that into my veins, I would totally do that because he is authentically, 1,000 percent living his life. He finds joy in everything and he has a great time, and when you listen to the yacht crew when Steve was chartering the yacht, they all say, 'I want to be Steve when I'm 60 or 65,' because he is just fully engaged in his joy and bliss. So, I love those kinds of guests."
Slover is another guest who embraces life
Chastain's "rocket ship" blanket fold could have gotten her fired if Slover was angry or offended. Thankfully for Chastain, he found it to be hilarious. This reaction was endearing to Chastain and she was always playful and edgy with Slover every time he returned.
Cox made a similar observation, sharing that Slover is someone who likes to immerse himself in the fun. "I love Dean Slover. Dean's been on three charters because Dean always comes with his amazing bevy of these beautiful men that come on the boat and they're in skimpy bathing suits and they look incredible and I'm like, I want to be all those guys," Cox shared.
"They look incredible. Again, somebody that just fully embraces the joy of it," Cox added. "So, I mean, I think the guests that come on and have an amazing time, and you look at them as a producer and go, 'I want to live that life,' those are the guests I love seeing."