'Below Deck': This Charter Guest Is Still One of Captain Lee's Favorites
He's openly dished about his least favorites, but Captain Lee Rosbach from Below Deck was more than happy to discuss one of his favorite charter guests.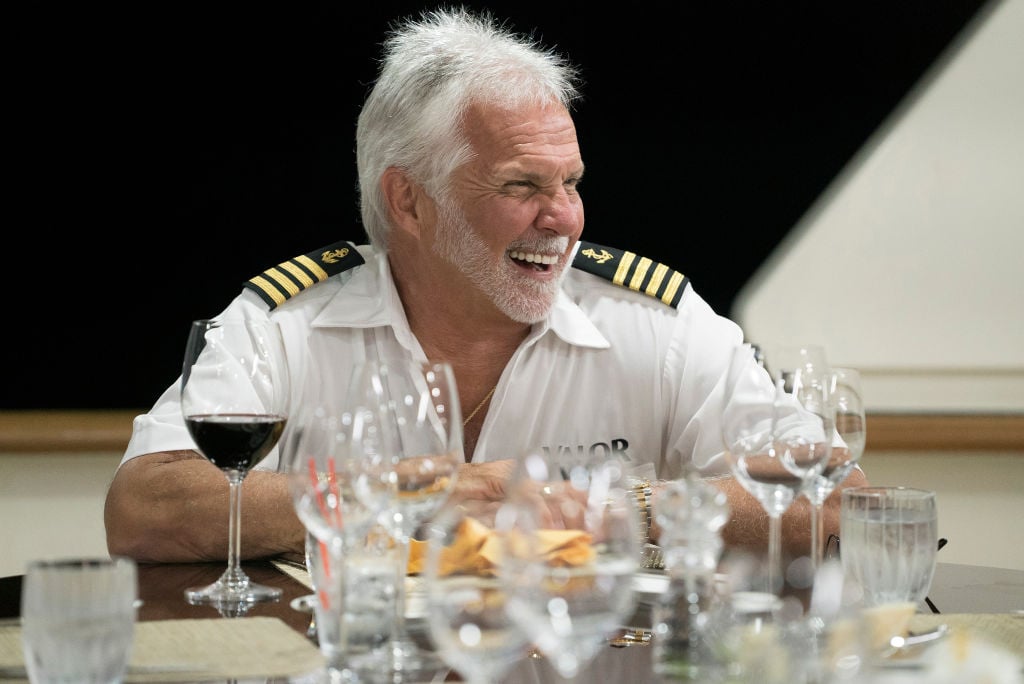 Rosbach has hosted several guests he considers to be favorites. He told Colin Macy-O'Toole during a Stars Marketing Group event in Florida he has fond memories of Leigh Anne and Sean Tuohy, who were the inspiration for the film The Blind Side. "They were just my favorite because they were so much fun," Rosbach remarked. "They just had a zest for living. And all they wanted to do was have a good time!"
Another one of Rosbach's favorites who also just wanted to have a good time was Steve 'Foam Man" Bradley. Bradley appeared on the show on more than one occasion, always a little sauced and extremely committed to having fun.
All he wants to do is have fun
Rosbach shared that Bradley was one of his favorites and knew the comment might draw mixed reviews. "Steve has been retired for a million years or so and all he wants to do is have fun," Rosbach shared. "And he wants everyone around him to enjoy in his good time."
He then answered the million-dollar question. "Does he overindulge a little bit?" Rosbach asked. "You know, you might say that. But he doesn't mean any harm to anybody in the world. And I've known Steve for a while. And when you see him out of the Below Deck context, it's totally different."
But watch out when he's on Below Deck. "But as soon as he gets on the show it's like 'stand back.' We are going to par-tay and then some! But he just wants everybody to have a good time. Not a mean bone in his body. I think everybody would love to grow up to be like Steve and have that endless supply of cash and go wherever you want. I mean he travels like six, seven months out of the year. He goes through life like, 'I just wanna have fun!' And whoever is with me, 'Come on!'"
He has pushed Rosbach's buttons
Even though Rosbach has nothing but love for his friend, he acknowledges that Bradley can take his fun a little too far. "But there are times where he will try your patience and then you have to just wear him out," he says.
Rosbach recalls Bradely's recent Below Deck excursion when Bradley refused to wear a life jacket while riding a jet ski. "You know, where he's on a jet ski and won't wear a life jacket," Rosbach recalls. "Back and forth and back and forth. So I'm just sitting there and am like, 'Okay it's a war of attrition.' I've got to wear him out, and sooner or later he comes to the realization that, okay, nobody is gonna come out here and have fun with me and I've had all the fun I can have by myself. So he comes back in."
Thankfully, Bradley learned a lesson from that instance. "Six months after that he sent me a picture and goes, 'I went out on another jet ski and wore my life jacket,'" Rosbach says laughing.