'Below Deck': This Is Only the Second Time No One Was Fired in the Series
Captain Lee Rosbach from Below Deck noted during the final tip meeting that he did not fire anyone this season. This is actually only the second season in the show's history that Rosbach didn't send home with a plane ticket in hand.
Some crew members came extremely close to being fired. Deckhand Rhylee Gerber looked worried that Rosbach was going to fire her when bosun Ashton Pienaar insisted she should be let go. Thankfully chief stew, Kate Chastain had Rosbach's ear and reminded him she was a strong worker and was being ganged up on by the deck crew.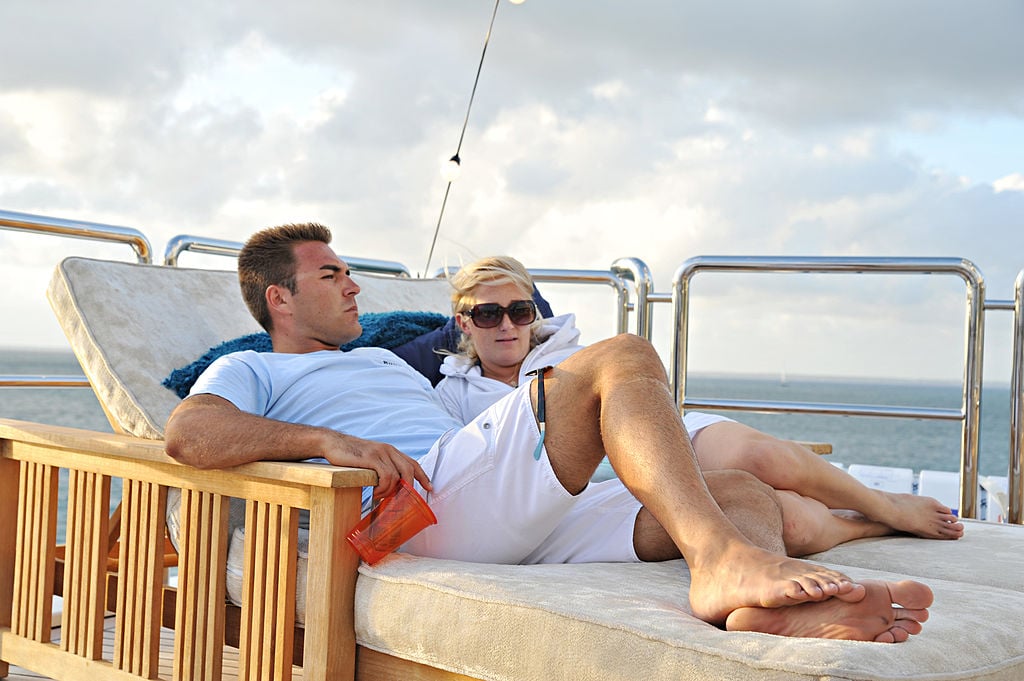 But also, chef Kevin Dobson had a few missteps that put him on Rosbach's radar. Plus, not due to any behavior infraction, deckhand Brian de Saint Pern could have been sent home if he wasn't able to recover from his knee infection.
Season 1 was the only other season with no firings
The flagship season of the series ended with no one being fired even though several cast members seemed to be endlessly on the chopping block. Second engineer C.J. LeBeau and third stew Samantha Orme tormented their bosses to the extreme. Plus second stew Kat Held's insistence of hitting the bar got her on Rosbach's list. After telling the crew they were in the for the night, Rosbach caught Held on security cameras sneaking off the boat. He busted her, but it was obvious he had a sense of humor about the escape.
Season 1 only saw the return of a handful of cast members. Chief stew Adrienne Gang only made it for one season. She was replaced by Chastain. Also, Orme and LeBeau never returned either. First officer Aleks Taldykin was more of a captain. He moved on and popped up again on Vanderpump Rules when he dated Kristen Doute.
But the returning cast members became series fan favorites. Season 1 is when fans met chef Ben Robinson. Robinson completed three full Below Deck charters and one midseason charter.  He also saved the day during Below Deck Mediterranean season 4 and was the crossover cast member when Below Deck Med launched. Other recurring cast members included bosun Eddie Lucas, deckhand David Bradberry, and Held. All three did multiple seasons of Below Deck.
Who has been fired?
Season 7 broke up five seasons of firings. At least one person (and sometimes two) was fired each season after season 1. Deckhand Andrew Sturby took the first honor during season 2 when his fake resume showed he really didn't know what he was doing. Chef Leon Walker and deckhand Dane Jackson were fired during season 3, both for their attitude. However, Walker was officially fired because a dirty oven was the culprit behind a kitchen fire.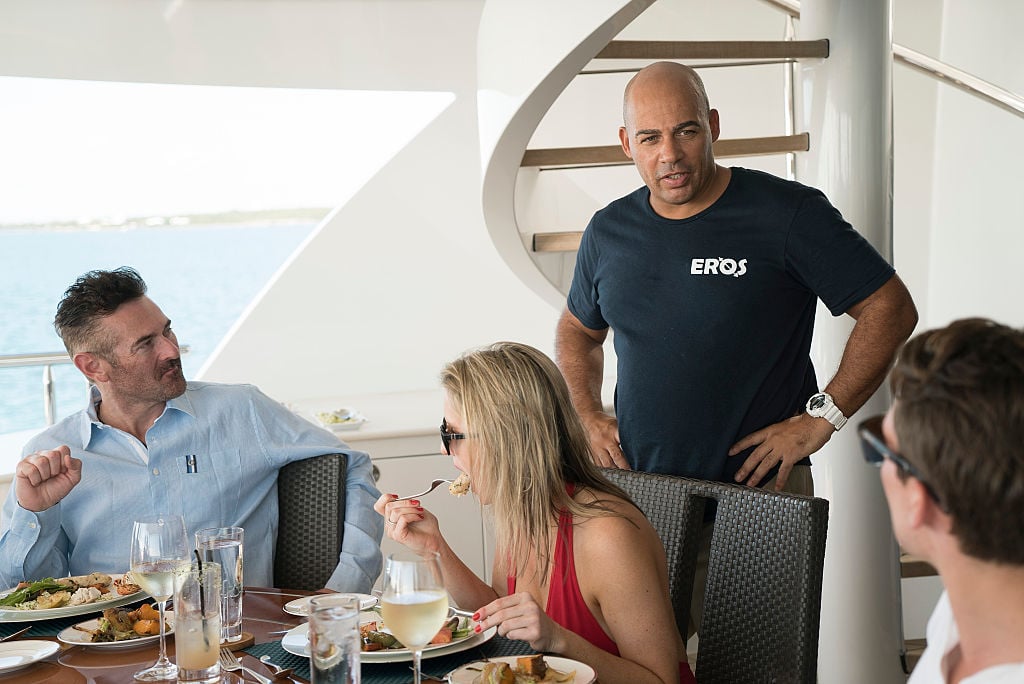 "Senior" deckhand Trevor Walker only made it for four episodes during season 4. His attitude was definitely to blame. Walker appeared in the Clubhouse for the Below Deck 100th episode celebration. Deckhand Chris Brown was let go early in season 5 when a new bosun was brought on board. Brown's overly chill demeanor put him on Rosbach's radar and when the boat was too crowded, he had to go.
The last crew member fired to date is bosun Chandler Brooks from season 6. Brooks seemed overwhelmed with the job. Plus, he often changed the radio signals or turned off the radio, which angered Rosbach.