'Below Deck': This Is the One Reason Why Kate Chastain Didn't Tell Captain Lee About Ashton's Violent Outburst
Kate Chastain from Below Deck became so distraught that she momentarily quit the show due to Ashton Pienaar's aggressive outburst. The chief stew never walked away like that and admits she was continuously pushed throughout the season.
The final straw was having Pienaar violently (and nearly physically) attack her both in a van ride back to the boat from drinking and in the crew mess later that night. She is filmed telling the crew to get another chief stew as she asks producers to get her passport and book her a hotel room. She walks away from Valor warning cameras to not follow her.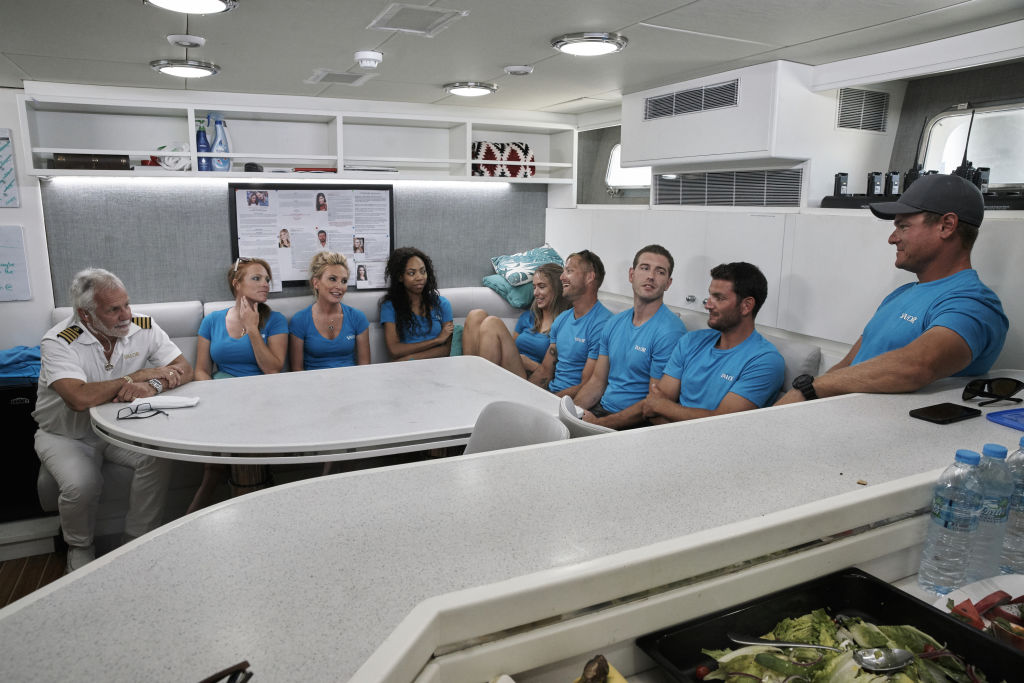 Viewers (and the crew) were shocked at the intensity of the situation. The tension was brewing beneath the surface, but the final outburst could have become dangerous. Fans wonder why Chastain didn't alert Captain Lee Rosbach about Pienaar and allow him to handle it. But she shared why she wanted to try to handle it on her own.
She knows she is favored
Crew members know that Rosbach favors Chastain. But Chastain and Rosbach have both explained that she's worked for him for several years, plus he knows she gets the job done. However, sometimes the crew gets annoyed that she seems to get a pass. When the crew returned from a night of drinking, Chastain was upset that deckhand Brian de Saint Pern called her a bitch after she referred to him as a yachtie. She is filmed sitting in the crew mess throwing men's uniforms onto the floor.
Rosbach addressed her behavior the next day in the wheelhouse. But rather than coming down hard on her, he mentioned the incident but wanted to move forward. He knew this behavior was out of character for the chief stew and acknowledged their tenure together.
However, favoritism bubbled to the surface again after Pienaar's violent tirade in the van. Pienaar poked at Chastain saying how the crew is sick and tired that she gets preferential treatment. Plus deckhand Tanner Sterback agreed. That's when Chastain told Pienaar to find another chief stew.
Chastain wanted to handle the incident on her own
Chastain told Decider she wanted to address the incident on her own in light of how the crew feels about her relationship with Rosbach. "Captain Lee, the whole season, had no idea that Ashton got so violent," she shared. "Everyone thinks he favors me, which he doesn't, it's called tenure, it's called I'm a good worker. But I wanted to be strong enough to not bring it to Captain Lee."
"When Ashton went crazy in the van, if I had told Captain Lee the extent of it, Ashton would've flown home the next day," she reflected. "That would not have been good for the rest of the season, that would not have been good for the rest of the charter guests, for the crew on the boat, so I didn't tell Captain Lee what Ashton did."
Rosbach admits he had no clue what happening too. He didn't know Pienaar tried to kiss Chastain either. "All of this I'm hearing for the first time," Rosbach says in the Below Deck After Show. "I am shocked. And I'm sure I'm going to be shocked when I see what transpires. And I'm sure I'm going to have a different viewpoint when I actually see the visual." He turns to Chastain, "Just from what I'm hearing now, it's like you should have come to me earlier with some of this stuff."