'Below Deck': This Is the Real Reason Why Yachts Catch on Fire
When chief stew Hannah Ferrier from Below Deck Mediterranean wanted to light up a guest's birthday cake, her candle choice sparked the fire alarm.
Viewers watched Captain Sandy Yawn rush into the room and admonish Ferrier away from the guests because she was furious over the incident. Ferrier seemed to shrug it off, acting like Yawn was overreacting. But Yawn says everyone should be more vigilant than ever.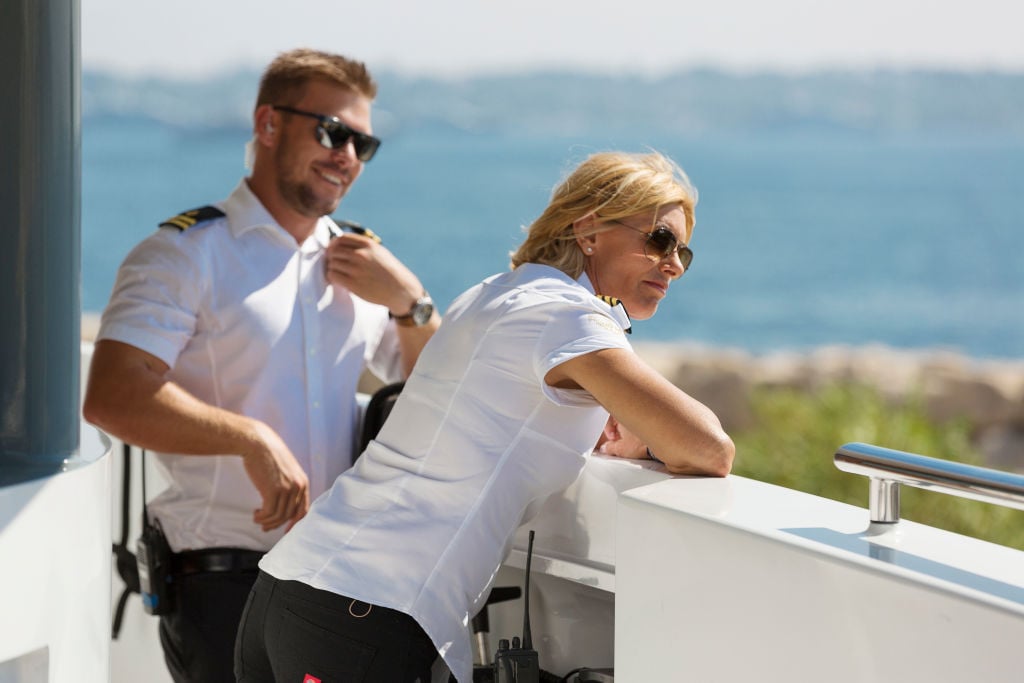 At the time, Yawn shared with Decider about why she was so upset. "I've witnessed in my career probably ten fires. I was at a marina, it was 5:30 in the morning, I woke up, there was a fire on a boat next to me," she said. It caught the boat next to it, and four boats in Barcelona caught on fire. The chief stew's job is to go make sure every person is awake. So we all have a position if there is a fire alarm."
She added, "No one responded how we should have responded. In the future, I am going to make sure that I spend more time with the crew and cover 'no fireworks.' There are candles that look like they have flames, but they don't, so we don't light things on fire on boats, we don't do that. It's the law. Insurance companies will not insure us. That goes through your mind. So yes I did overreact, and secondly, it was not okay."
Yacht fires are becoming more prevalent
As a yacht captain, Yawn knows how serious and quickly a fire can overwhelm a yacht. She recently shared a shocking article about yet another yacht fire in Miami. "Safety First and Always!" she tweeted.
A yacht caught fire at the Watson Island marina, according to SuperYacht News. The incident is being described as "catastrophic" as more than 45 firefighters responded to the scene. The 36.6m Benetti-built Andiamo is thought to belong to singer Marc Anthony and is now considered to be a total loss.
Yachts of this size sell for close to $6 million and SuperYacht News reports that fires of this magnitude are becoming more commonplace. In fact, only second to port seizure, fires are the most common incident since 2000. "Rather concerningly, since 2000 there have been a total of 397 reported superyacht incidents and, when one considers the private nature of the market, we can assume that, in reality, this figure should actually be significantly higher," SuperYacht News reports.
The cause is even more concerning
While SuperYacht News hasn't received a report about the cause of the Andiamo fire, the yacht resource reports that yacht fires are often caused by human error.
"More often than not, when one considers the causes of fires on board superyachts, the natural inclination is to assume that the fault lies with one of either the new build or refit shipyards that have worked on the vessel over the course of its lifetime. The truth, however, is far more complicated. Increasingly, the causes of fires can be traced back to human error and third-party technologies."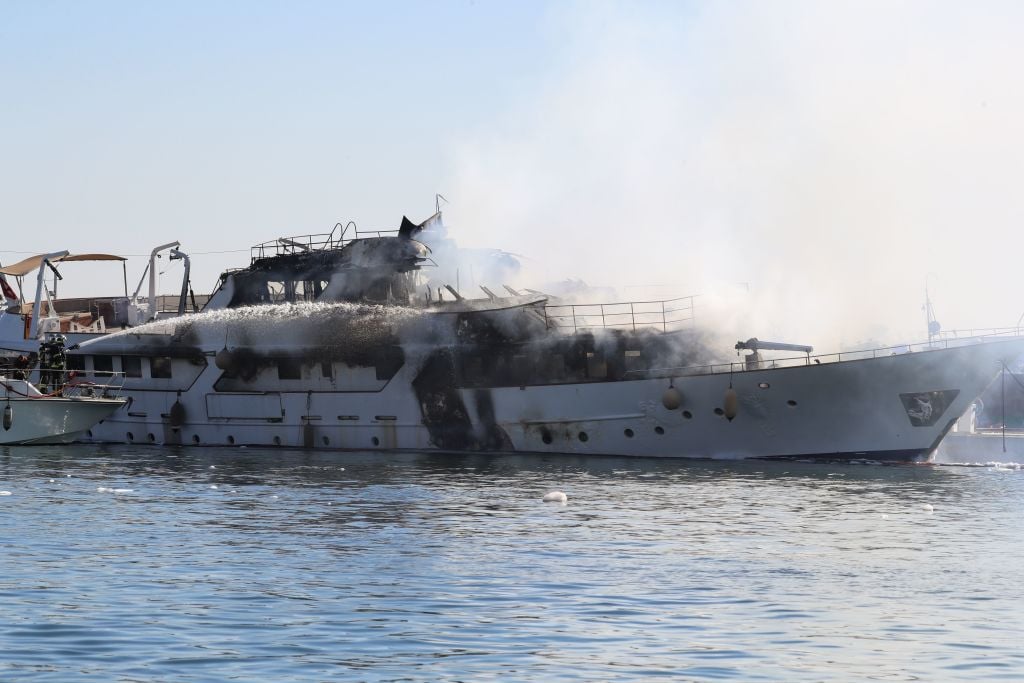 Which brings the point back to why Yawn went into such a panic over the blazing candles that caused the fire alarm to sound. "I didn't make a mistake based on why the fireworks got on board because the reality is, you're on anchor, you have 37 lives on board," she told Decider. "There is no dock to run to, I am responsible for almost 200 million dollars and all those lives. If that boat would have caught on fire, all it takes is one spark and one piece of fabric and [snaps] flame."