'Below Deck': Tumi Reveals How She Creates Those Fabulous Tables [Exclusive]
Tumi Mhlongo's bubbly personality and creativity shine through as a second stew on Below Deck Down Under.
Mhlongo quickly stood out as a master designer, impressing the guests with her inventive but classic approach to table design. "I've always been very artistic," she told Showbiz Cheat Sheet. "I took art in school and did graphic design and mechanical design, and I've always been extremely artistic in that respect."
"So that's what attracted me to yachting," she added. "I could do this even though you have to clean toilets, but then I could also do the tables which was the most fun. You're not going to love everything about your job. So at least there was something about it that was appealing. But I just think I just have a natural hack for it. I just love everything that looks pretty. I like style and I am passionate about everything that's cute."
How does Tumi approach table design on 'Below Deck Down Under'?
Viewers and guests see the end result of one of her gorgeous table designs. But how does she approach a blank slate table?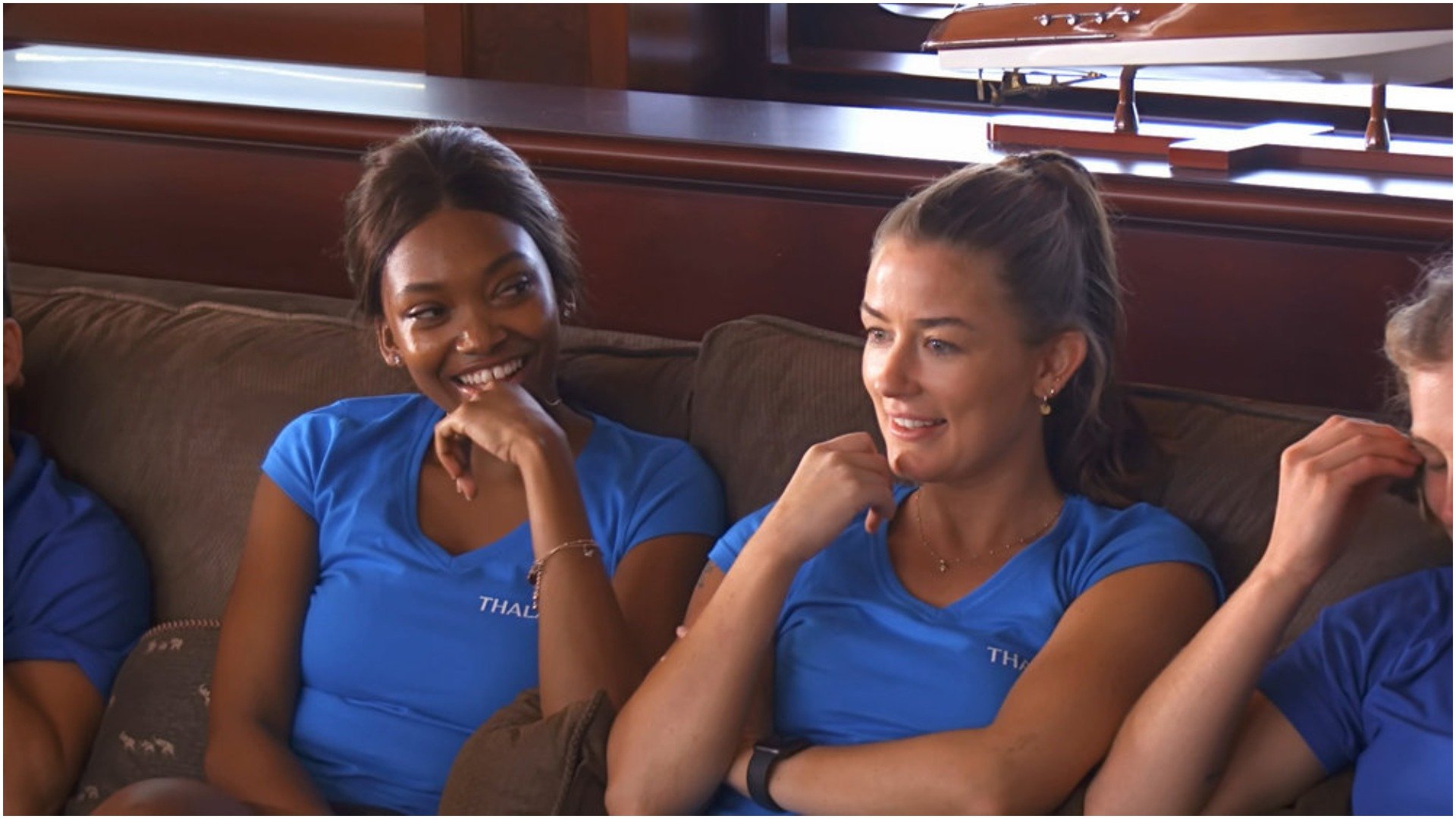 "So I kind of look at it just the same way that I dress," she remarked. "You kind of work with a clean palette, and then you just add key pieces. So if I'm going to dress up and wear a wrap dress, I'm not going to put like gold diamonds, gold chain, and a gold belt, gold shoes. It's going to instead be a statement bag."
"And have a particular piece, and then it speaks for itself," she emphasized. "And that's kind of how I look at a table. It's just put statement pieces that are not too much. And don't clutter the place. Like I'm not really into like the cluttering look."
Tumi loves Kate Chastain's table decor style
Below Deck chief stew Kate Chastain once described table decor the same way. "From me, it's like an outfit," she told People TV. "The placemats are the jeans, and the napkin is the top. The napkin ring is the jewelry. I love it!"
Mhlongo said she shares Chastain's philosophy and passion for table design. "I watched one of her seasons, and I love her," she said. "And yeah, [our thoughts on table design] are pretty similar."
Another standout table design stew is Christine "Bugsy" Drake. Drake participates in table decor competitions and hosts table decor demos. She recently wrote a book dedicated to table decor. Mhlongo has yet to compete but is ready. "I definitely want to do one of those," she said about competition or demonstration. "They sound so fun!"
She was able to be creative while working for Aesha Scott
Mhlongo said that her designs were so creative and free-flowing because chief stew Aesha Scott was such a fantastic leader. "I think Aesha and I complement each other, and I think she also made me extremely comfortable because Aesha really couldn't give a s***," she said.
She said Scott was fun and easy-going, but she also takes her job seriously. "So having her there just calmed my nerves a little bit," Mhlongo said. "And it was good to have a leader like that. You can say how you feel and just be yourself." She said having a chief stew like Scott in normal yachting isn't the norm. Plus, "She's hilarious."
Episodes of Below Deck Down Under are currently streaming on Peacock.