'Below Deck' Viewers Are Loving Captain Glenn From 'Below Deck Sailing Yacht'
Below Deck viewers were introduced to a new captain and a new series. Captain Glenn Shephard from Below Deck Sailing Yacht made his reality television debut this month and fans are already loving the sunny captain.
Chef Adam Glick sang his praises not only on the show but when he appeared on Watch What Happens Live with Andy Cohen. "It feels really good to work for someone that actually trusts the crew," Glick said in a confessional during the first episode. Later on WWHL, he added, "The key difference is that Glenn really allowed me to excel," he said when he was comparing Shephard to working with Captain Sandy Yawn. "You know, he just let me go. And he trusted me."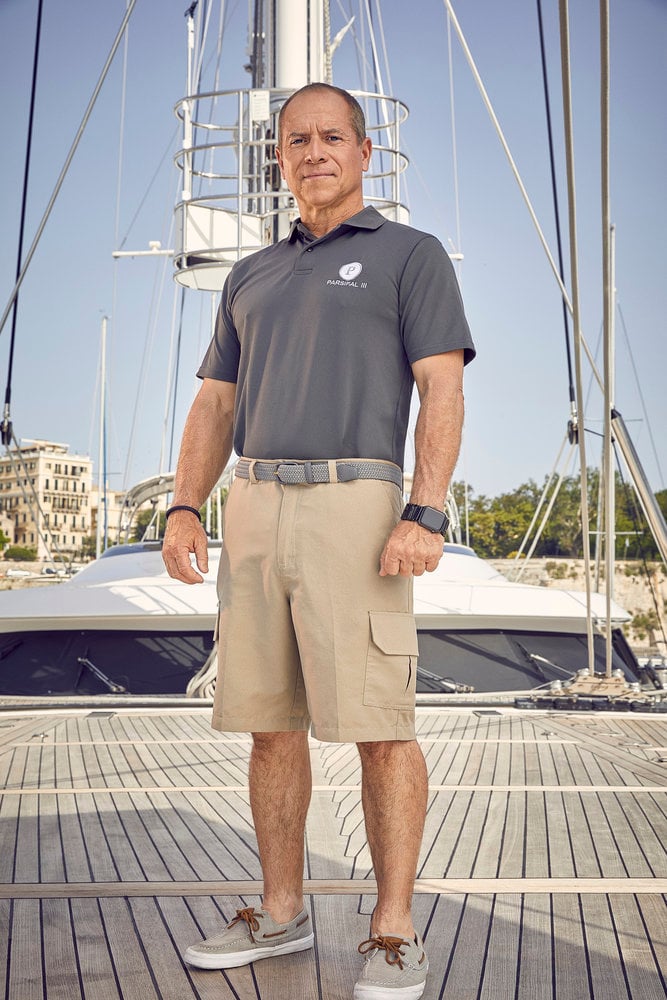 Glick isn't the only crew member who is thrilled to work with Shephard. Deckhand Parker McCown told Showbiz Cheat Sheet that Shephard makes work fun. "Captain Glenn is an awesome captain to work for," he said. "He is a super fun guy. And, you know, he runs a safe ship and makes sure everybody is having fun."
Fans share their impressions of Captain Glenn
Twitter lit up with many fans sharing how much they are enjoying the new captain. "Drunk charter guests are the best #BelowDeckSailingYacht love Captain Glenn," one viewer tweeted. Another shared, "I love how Captain Glenn is so hands on and willing to do any task on the boat. It is so refreshing."
Only two episodes in and Shephard is seen carrying provisions onto the boat and helping the stews open cabinets. He shared that when his hands are free, he's always happy to pitch in. Yawn will also often pitch in when possible too. Last season she ended up showing the chef how to properly slice meat.
Viewers have also noticed that Shephard is a little more easy-going too. "Interesting Adams back and there's a married couple do they mostly hire out of South Africa I notice a lot of cast r from there Ok Glenn the captain who I haven't heard referred to himself as captain nice should be a great season," one person remarked.
Captain Glenn says the sailing vibe is a little more relaxed
Viewers may have noticed that the crew works mainly in crew t-shirts and their polos rather than uniforms with epaulettes. "Obviously hierarchy and rank is important," Shephard told Showbiz Cheat Sheet. "You have to follow that, otherwise everything breaks down. But I would say we're definitely less formal than big motor yachts."
Shephard also doesn't mind bunking with another crew member. Viewers never really see the private captain's quarters on Below Deck and Below Deck Mediterranean. But Shephard bunked with chief engineer Byron Hissy, who is an old friend. "Byron, who is the chief engineer on the show had been working here already for a year and worked on a sister ship that's owned by the same company," he said.
He is also more of a big picture type captain too. "I like to say I'm a macro-manager and a big picture kind of guy," he remarked. "I try to hire good people and stay out of their way as much as possible."
"Obviously I want to be a guiding hand and have a feeling about what's going on in the departments," he added. "But I try not to be overbearing because I find it alienates people. I've always encouraged them to think for themselves but if you're not sure, to come and ask."