'Below Deck': Was Chef Kevin Faking His Back Pain?
Chef Kevin Dobson from Below Deck appeared to crumble under significant back pain during a recent episode. The yacht chef complained about having a backache during the charter, but cameras captured him amid a serious back spasm.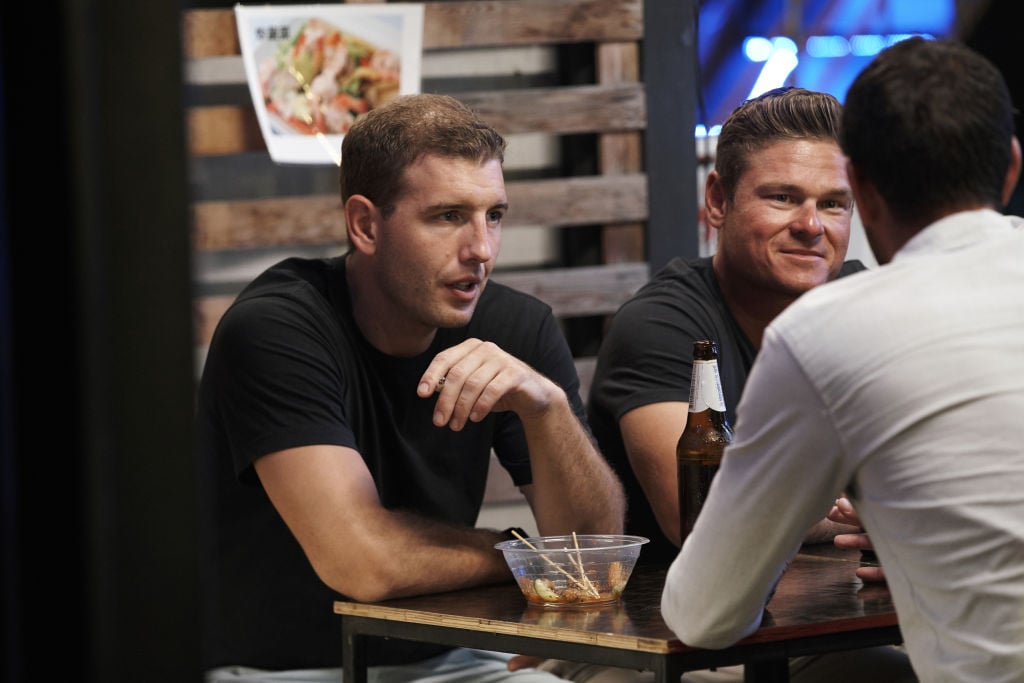 The first officer had to help Dobson off the ground and find him somewhere to sit while he rode out the pain. He had a stash of painkillers and asked stew Simone Mashile to retrieve them for him. Dobson appeared to be in excruciating pain as he is seen sweating and moaning.
But chief stew Kate Chastain has some doubts about the origins of the sudden back pain. She has a theory about what was really behind all of Dobson's intense display. But what does Dobson say about it?
Was he trying to get someone's attention?
Chastain said in the Below Deck After Show that she found it curious that Dobson's back pain suddenly appeared when stew Courtney Skippon and deckhand Brian de Saint Pern broke up. "I mean, his back went out in the morning and by happy hour it was solved," Chastain says. "I think it's not a coincidence that Kevin's back went into mysterious spasms the same day that Courtney and Brian were in a fight."
"I think that Kevin always wanted to hook up with Courtney honestly," Chastain concludes. Skippon ended up assisting Dobson in the kitchen by often helping him navigate some of the more complex guest preference sheets. "Courtney was single for one hour and then all of a sudden, Kevin was like, 'Florence Nightengale! I need you!' He's just lying on the floor like a psycho! And his back was magically healed."
What was the crew going to do if Dobson was in too much pain to cook? "Ordered in," Chastain dryly says.
Dobson insists he was in pain
"I've never had a back spasm like that ever in my life," Dobson insists. "And I couldn't f**king move. The first officer came and got me, and they put me downstairs. And I couldn't move and I remember phoning my girlfriend and she's very body-conscious [and into yoga]. So she was kinda telling me what to do at the time and the first officer was great. Captain Lee really didn't give me much," he snarked.
Bosun Ashton Pienaar joked that Dobson was being "a big fat girl" and didn't complete his job. But Dobson insists he went back to work. However, he added, "Simone, she's a pretty good cook," Dobson shares. Then Pienaar pipes in saying that Skippon was a good cook too. "We probably would have done better without you," Pienaar jokes. "There would have been less whining, less issues, less drama. Probably better food."
Pienaar insists that Dobson was being overly dramatic so everyone else was feeling it. "I've just never felt that pain before," Dobson insists. "It was almost like going through birth. I'm kidding ladies!"
Find out how Dobson's back is doing when Below Deck airs on Monday night at 9/8 central only on Bravo.