'Below Deck': What Advice Did Captain Sandy From 'Below Deck Med' Give to Rhylee Gerber? (Exclusive)
Before Rhylee Gerber from Below Deck traveled to New York City for the reunion, she sought some sage advice from someone who always knows how to rise above the fray.
Gerber reached out to Captain Sandy Yawn from Below Deck Mediterranean for some coaching on how to manage intense and sometimes unpleasant situations. Gerber knew she was heading into a tense environment and wanted to find a way to confront any negativity in a constructive manner.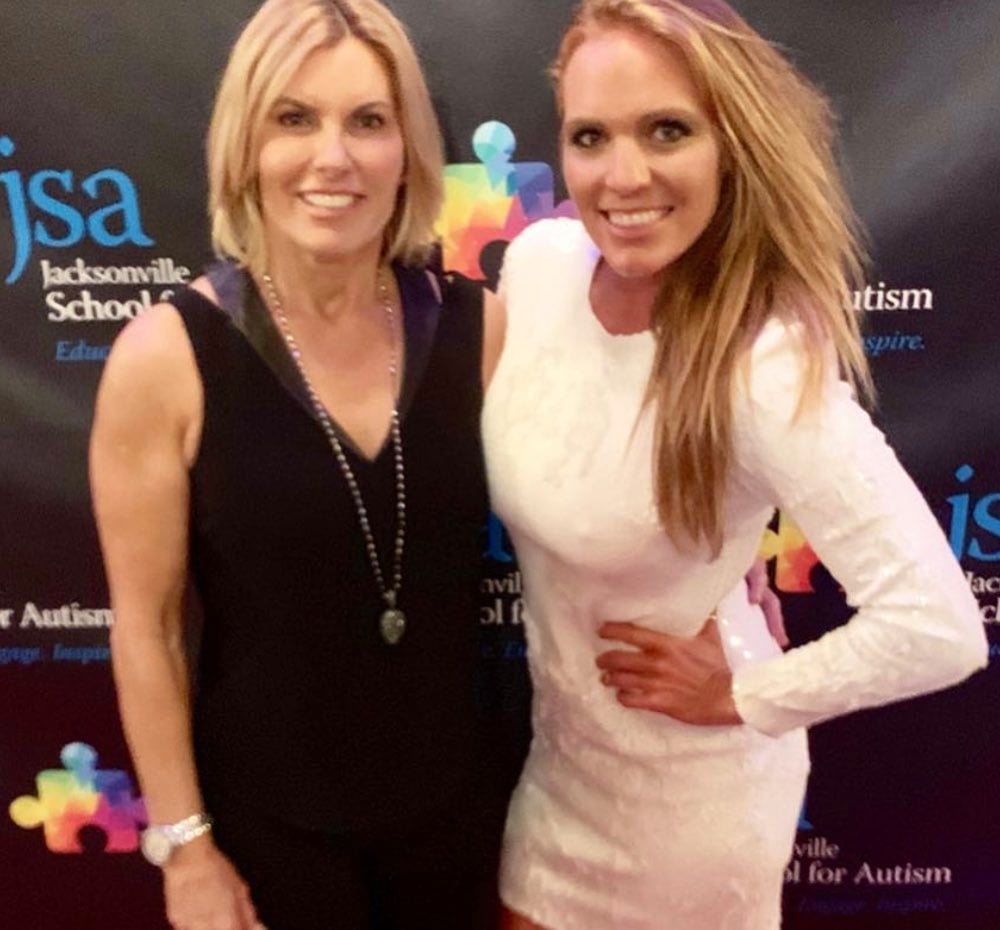 The yachties met up in Jacksonville, Florida, during a visit with family where they discussed the upcoming reunion. And Yawn shared some advice with Gerber about how to deal with toxic scenarios.
Yawn believes in Gerber
This isn't the first time the cast members connected. Gerber joined Yawn in 2019 at a fundraiser for Yawn's sister's school. Yawn's sister, Michelle Dunham, created and runs a school in Jacksonville for children with autism, and Gerber came out to show her support.
"I feel like I have a pretty good people meter on who's good and who isn't," Yawn shared with Showbiz Cheat Sheet. "Rhylee has a good soul. Rhylee has a heart of gold and is selfless. She thinks about other people and is gracious. Also, she is generous with her relationships, and she shows up for people."
"Rhylee has all these wonderful characteristics," Yawn continued. "She just has to learn not to react. And it's not about 'I want to get my opinion across.' It doesn't matter. What matters is how you feel. So if you're being mistreated, then you should be able to go and talk to the captain. And the captain should be able to hear that."
What advice did Captain Sandy share?
As a true educator, Yawn wanted to hear what Gerber learned from their discussion about handling hard situations. First, Gerber expressed that she appreciated how Yawn took time out to offer her advice.
"I need to stay true and authentic to myself but also realize that there's a more diplomatic way to handle things," Gerber said. "It is a matter of me approaching things differently and not being so explosive."
Yawn agreed and noted that men and women might address conflict differently.
"One thing I shared with Rhylee and women is that women are more emotional," Yawn remarked. "We sometimes react, when men they're really not reactors like we are. So the thing to do is to take a breath. There's no need to defend how you feel. How you feel is how you feel."
"So my advice is don't react," Yawn said. "Stick to the facts. When you're factual, and even my sister this afternoon shared with Rhylee, the minute you start getting elevated, they stop listening to you and they start watching you. When you stay calm and clear in your message and you don't elevate, then they are still listening to you."
How does Captain Sandy keep her cool?
Yawn then shared an example of how she manages tough situations.
"How I stay calm is I just stick to the facts," she said. "And I don't react. If I was in that scenario, and everything that Rhylee shared, I would breathe, I would think about how am I going to get my message across. And sometimes it's not about getting my message across. Sometimes it's just about sticking to the facts."
She thought Gerber could have said: "Captain Lee when I walked up to the boat, you said something to me that didn't make me feel welcome. So automatically I was on the defense."
Yawn added that it doesn't mean Captain Lee Rosbach was wrong or right, but "it lets him know that what he said put Rhylee in a position where she was coming in defensive."
Yawn also addressed some of the gaslighting that seemed to permeate the season.
"If people say, 'I want to be a good leader,' they aren't leading," she said. "Leaders don't say they want to lead. They lead, right? In that scenario, if I were Rhylee, I would have said, 'You're not hearing what I'm saying, and I'm really sorry you're not open.' And I would have walked away."
Yawn also said she'd be extremely receptive if one of her crew members opened up to her.
Gerber took the conversation to heart
Gerber soaked in every word Yawn shared with her.
"I know how effective it can be — like speak more eloquently and speak in a calm matter," she said. "And I think that's something that you said just a minute ago about trying to get the point across. I think that's part of my problem is I'm trying to get my point across."
In retrospect, Gerber's approach of trying to be quiet this season didn't work for her either.
"I think the issue is letting go of them hearing my point when they're not receptive to it anyway," she said. "The tone was set, so it doesn't help that I came in with a defensive nature. But it didn't help that I tried to be calm in my approach this year either. And I could have done exactly what you said."
She added, "I will always be true to my feelings and as authentic as I can be. And it is taking that breath and having a little patience to realize how to paint myself in the best light for me and those around me."
Part two of the Below Deck reunion airs Monday, Feb. 17 at 8 p.m. EST on Bravo.