'Below Deck:' What Are Luxury Sailing Yachts Like?
Now that a new installment of Below Deck is likely to be on the way, fans may be wondering what vacationing on a luxury sailing yacht is like.
Viewers have "gone aboard" a number of luxury superyachts by watching the show. While Below Deck has explored a number of different exotic locations, the superyacht vessel has remained the same.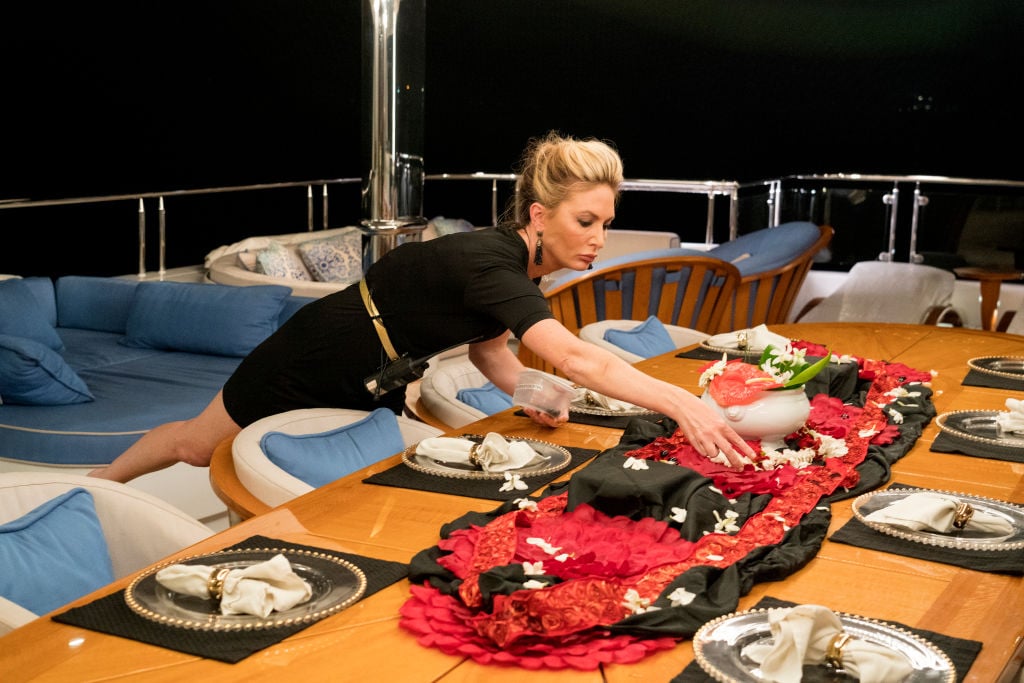 But now that crew and guests will be on a sailboat, what could that look like? Should guests anticipate the same level of opulence and luxury? Or are luxury sailboats considerably different than a luxury superyacht?
This is where the show may set sail
The show, which is currently looking for cast members is slated to film around Cape Cod and the islands. Below Deck Sailing will likely shoot over the spring and summer months as summer is the most ideal time to vacation in the area.
Cape Cod, Martha's Vineyard and Nantucket offer sweeping views, charming New England villages and endless sandy beaches. Both the guests and crew will find a number of areas to explore and indulge in from exceptional fishing opportunities to whale watching.
Most luxury sailing yachts accommodate a number of guests
Like the groups on Below Deck, Below Deck Sailing will likely be able to accommodate up to 10 to 12 guests, according to Yachting & Boating World. Many of the most expensive luxury sailing yachts offer enough space for 10 guests to sleep comfortably. Some even offer two master bedrooms.
Some luxury sailing yachts also have multiple dining areas too. On Below Deck, chief stew Kate Chastain has a few options for serving meals. And it appears that the chief stew on an expensive sailing yacht has the same option.
Sailing yachts offer plenty of eye candy too
Below Deck yacht interiors are pretty tricked out. So there's a good chance the Below Deck Sailing vessel will be just as gorgeous too. Some of the most pricey sailing yachts include hardwood flooring, lavish furnishings, and amenities. One sailing yacht boasts a grand piano, according to Yachting & Boating World. Another vessel has a brass onboard library. Also, many have in-room en suite baths so guests have plenty of privacy.
A sailing vessel preferred by actors Tom Hanks and Hugh Jackman can accommodate up to 12 guests. It comes with a gym, spa, jacuzzi, and an al fresco cinema, Yachting & Boating World reports.
Also, most of the high end sailing yachts come with state of the art technology for both the crew and guests. This may include a number of large, flat screen televisions, entertainment systems, WiFi and air conditioning.
Don't forget the toys
No season of Below Deck would be complete without painfully having to watch deckhands struggle with endless water toys (that the guests won't use). From tenders to slides, many sailing yachts offer the same fun toys as a superyacht.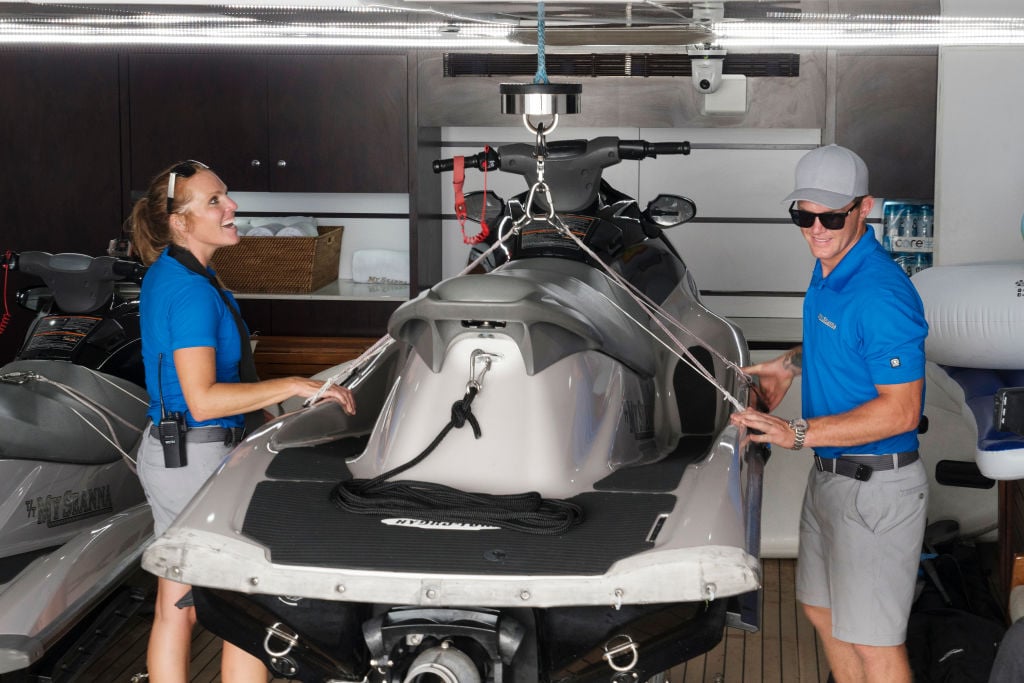 That means deckhands could be dealing with a special sailing water slide and various toys. For instance, this luxury sailing yacht offers inflatable tenders, a jet tender, fishing gear, kayaks, waterskis and towing toys.
Check out The Cheat Sheet on Facebook!