'Below Deck': What Did Jemele Hill's Mother Say About Kate Chastain?
Kate Chastain from Below Deck was having serious "Dean Slover" flashbacks this charter when primary guest Jemele Hill inquired about her demeanor.
This was the last charter of the season and Chastain was exhausted. After another night of fighting with the crew, Captain Lee Rosbach blasted the team, insisting he'd fire anyone even with only a few days left in the season. Although Chastain managed to put on her "stew face" to greet final primary Jemele Hill and friends, Hill still felt as though Chastain wasn't feeling her group.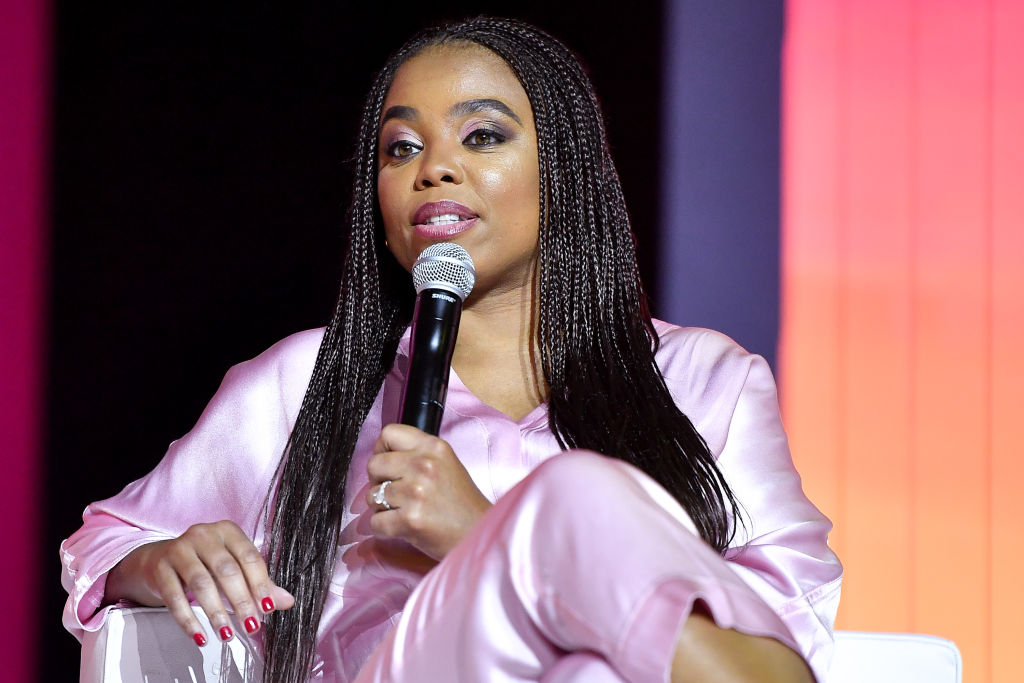 She asked Chastain if her group was annoying her or if Chastain was upset. Chastain insisted she was not upset and kept her cool, but bashed Hill behind the scenes. She recalled how guest Dean Slover from season 2 asked her to smile and gave her similar feedback. As a result, he received a blanket fold in the shape of a (penis) rocket ship.
Jemele Hill's mom didn't like what she heard
Hill and chef Kevin Dobson appeared on Watch What Happens Live with Andy Cohen. During the After Show, Hill's mother called in to the show and launched into Chastain. Hill knew she was hearing from her mom when Cohen said the first caller was "Denise from Michigan." Hill couldn't contain her laughter when she prepared herself for her mom's question. "I knew it! Mom! Why are you calling in?" Hill asked laughing.
Hill's mother meant business and mentioned that Chastain referred to Hill as a bitch. "And I think you weren't hard enough on her because to piggyback on the previous tweet, it's like Kate's attitude is totally gone in a negative way because her attitude was one like she was doing you all a favor to spend all that money to be on the yacht," Hill's mother said as Hill sat in the Clubhouse laughing and cringing. "She's been that way with several guests!"
"Ma, that's why you're my ride or die," Hill remarked. "You will call in! I love you so much." Meanwhile, Hill's mother emphatically added, "Nobody calls my baby a bitch and gets away with it!"
Hill and Chastain are just fine
Hill kept laughing as her mother continued to rant. But she set the record straight about her relationship with Chastain. "Can I just clear this up?" Hill said to Cohen. "So yes, obviously Kate and I, as I tweeted her tonight, we started off in a hopeless place. We wound up in a great place."
She added, "I have seen the show enough and understand her moods and whatever. I don't know her as well as you guys do cuz you're with her all the time," she said, gesturing Dobson.
Hill said, "I did not take it personally. I was good with it." After the initial run-in, Hill apologized to Chastain and the two seemed to come to an understanding.
During the show, Chastain tweeted, "Seriously I'm so glad I can now say that @jemelehill and her friends were my favorite charter guests of all time. I wouldn't have minded having them onboard another week." Hill replied, "We found love in a hopeless place, Kate. You're the best."