'Below Deck': What Is One of Captain Lee's Biggest Crew Rules?
As Captain Lee Rosbach embarks upon his seventh season of Below Deck he begins this season like does every previous season … with a few ground rules.
Rosbach typically delivers his set of ground rules before the first charter so the crew fully understands what he expects from them, and his demands shouldn't be too tough to meet. But time and time again, at least one crew member breaks Rosbach's biggest rule and usually ends up with a plane ticket home, courtesy of "Captain Lee's Travel Agency."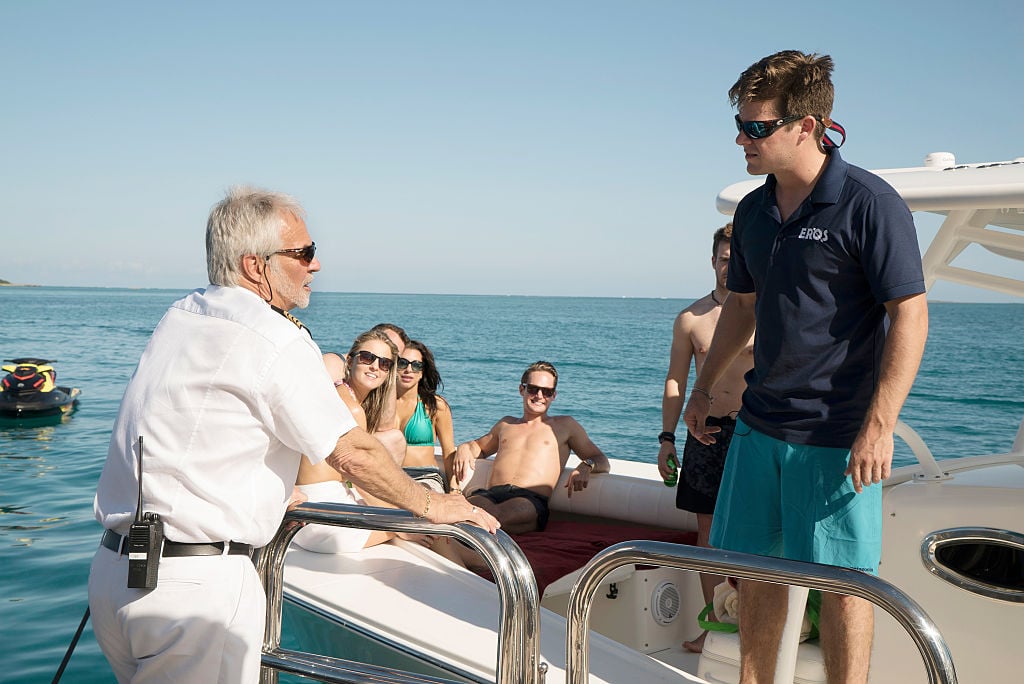 Obviously Rosbach expects each crew member to meet and hopefully exceed important yachting standards. But what is the other rule that he specifically always tells the crew?
Don't embarrass yourself and don't embarrass the boat
Most Below Deck fans know that Rosbach is going to tell the crew "don't embarrass yourself and don't embarrass the boat." Sophomoric behavior, especially excessive drunkness off charter or laziness is not tolerated. During the season seven premiere, Rosbach is seen, once again warning the crew to behave.
Rosbach greets the crew and welcomes them aboard Valor. He also introduces the crew to the first officer and chief engineer. Every Below Deck and Below Deck Med season includes these roles, but those high ranking individuals are typically never part of the drama.
He starts immediately. "We have a couple of rules about behavior. I don't want to catch you embarrassing yourself or the boat," he tells the crew. "If I have to go bail someone out of jail, you will go straight to the airport."
This is another important rule … and for good reason
Rosbach continues by saying the crew is going to put an extra emphasis on safety this year. "Last year we almost had a catastrophic incident," he said. "I can't stress radios enough."
Then Rosbach turns to bosun Ashton Pienaar. "He would have died if somebody hadn't had a radio. That's how critical they are," he continued. The moment includes a flashback of Pienaar being dragged into the ocean after a line becomes tangled around his ankle. Deckhand Rhylee Gerber who tries to grab him before he goes overboard then calmly says, "Man overboard" into her radio after he disappears under the water.
Rosbach has said the incident forever changed him. He was visibly shaken months after Pienaar nearly drowned and became a stickler for safety.
This is another important reason why safety is key
Later, Captain Sandy Yawn from Below Deck Mediterranean explained that Rosbach could have also been legally responsible if Pienaar had died. "My reaction was I knew exactly how Captain Lee felt," Yawn said during the Watch What Happens Live After Show. "He probably wanted to drop to his knees, just the thought of killing someone."
She added, "Captain Lee would have ended up in prison no matter what even if it wasn't his fault." Host Andy Cohen looks shocked. "Really?" he asks. "Yeah, because we hold a federal license, so no matter what," Yawn says. "You see these captains go to prison in aviation and maritime."