'Below Deck': What's the Difference Between a Private Versus a Charter Yacht?
During the Below Deck reunion preview, chief stew Kate Chastain turns to stew Simone Mashile and suggests she hone her skills by working on a private yacht.
Mashile seemed to struggle at first with service this season but eventually got into the swing of the service aspect. Unfortunately, she built up considerable resentment against Chastian. She was not officially demoted to third stew but ended up in the laundry room a little more often as the season continued.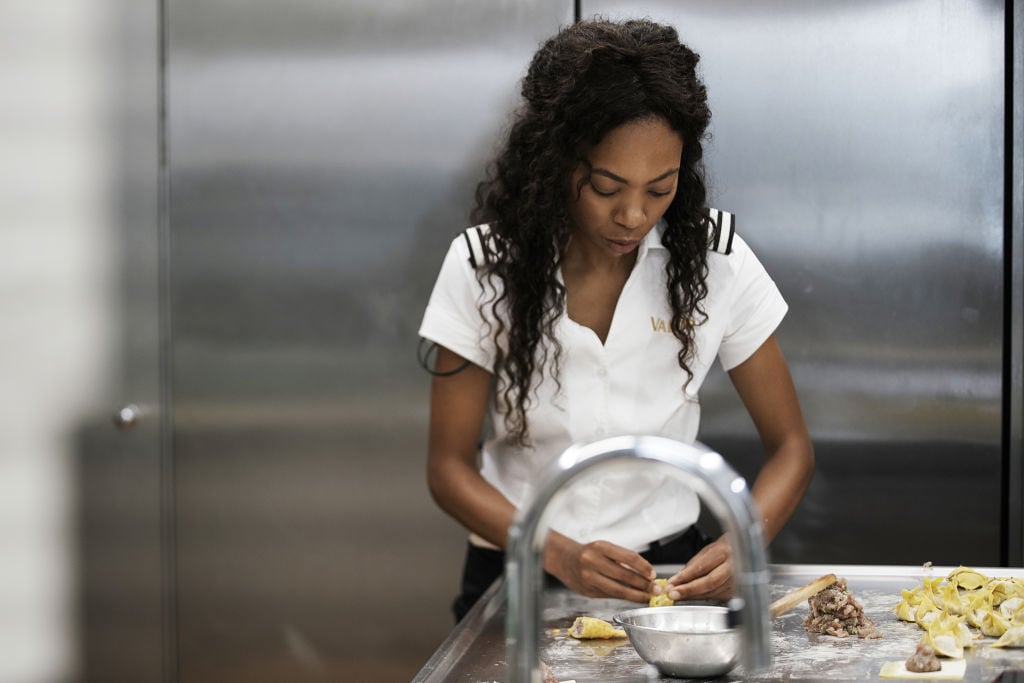 While it appears Mashile and Chastain hash out their differences during the reunion, why would working on a private yacht be beneficial for Mashile as opposed to a charter yacht? According to one seasoned chief stew, private yacht work isn't as intense.
What's the difference?
Chief stew and author Julie Perry told Conde Nast Traveler that private yacht work can mean a lot more downtime. "On a private yacht, the owner might only have time to use it three or four times a year, so when the owner's not on board, the crew is just working 9 to 5. They still live on the boat, they just do maintenance—there's always work to do on the boat. The crew gets to enjoy the destination more. And if you're in St. Barth's, you're not really bitter about staying put," she shared.
Below Deck viewers are used to seeing the chartering world where the crew works nonstop. "On charter ships [when owners rent out their yachts], you could have a guest for 20 days," Perry said. Most Below Deck charters only last for three days.
"Sometimes you only have two or three days between trips to get ready for the next charter," she acknowledged. "You have the most demanding people in the world, and you've got this rule that you can't say no—no problems, there are only solutions. You sometimes are really working around the clock to keep up with the laundry, to keep up with guests who wake up in the middle of the night and want a sandwich and there's only one chef on board."
But where do you make the most money?
The Below Deck crew weighed in on which type of yachting they prefer. While an overwhelming majority said you make far more money with charters, some preferred the private lifestyle over the massive wad of cash. The crew shared their thoughts when they gathered in the Watch What Happens Live Clubhouse to celebrate Below Deck's 100th episode.
"During the charter, it's better money," bosun Kelley Johnson said. "So you work harder on a charter, it's better money, you get better tips."
However, Johnson's sister Amy, who was a second stew on the show preferred private yachting.  "If you've got good people," she said. "You exceed expectations easy because you know exactly what they want. Private all day long." Deckhand Trevor Walker offered a little more insight into the gigs. Crews that work private recieve a flat rate pay whereas charters allow the crew to add in the tip money. 
That tip money can be excessive. This season, the crew earned more than $14,000 in tip money each—for only six weeks of work. Chastain told morning show host, Elvis Duran, she made nearly $20,000 in tips from only three charters.