'Below Deck': Where Is Raquel "Rocky" Dakota Today?
Where is Rocky from 'Below Deck today?
Although Below Deck fans got to know Raquel "Rocky" Dakota (Bartlow) only on one season, she certainly made a lasting impression.
Dakota ended up becoming part of one of the bigger storylines during season three after she hooked up with bosun Eddie Lucas on the sly but was shocked when he publicly denied it. She also rebelled against chief stew Kate Chastain, leaving no love lost from that relationship too.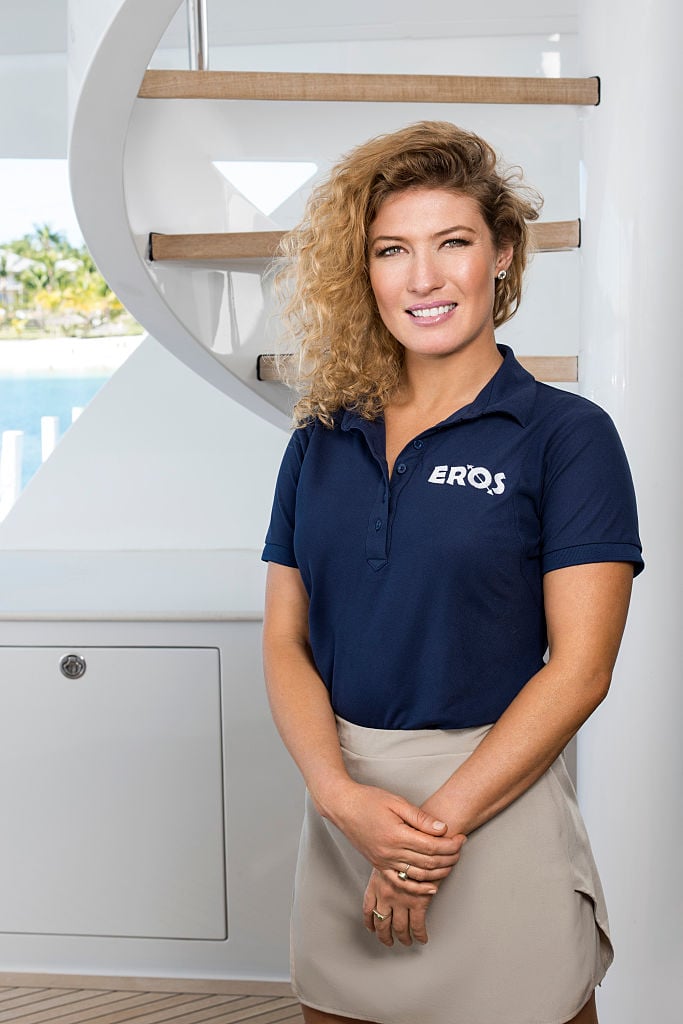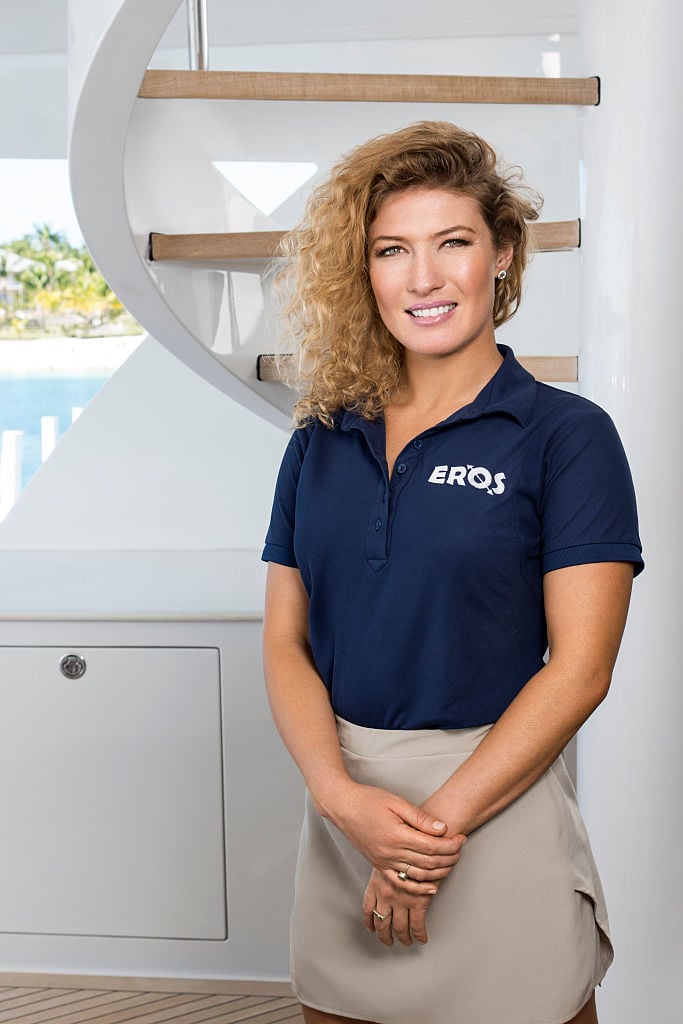 Her outspoken demeanor made her a hero or a villain for fans as some cheered or groaned when she appeared on camera. Since leaving the show, she never looked back. Where is she today and what tragedy did she face after leaving the show?
She's more active than ever
Dakota displayed significant athletic feats on the show, doing a perfect dive off the top of the yacht at one point. Fans knew she was a diver and a surfer and got a glimpse of her finesse on various occasions on the show.
She often displays some pretty impressive yoga poses on Instagram. Plus she's been competing in open swim competitions too. In June she posted about a recent competition. "1 Mi. 26:16, 51st in Female, 5th in my age group, 5 minutes away from 1st place, Female 21 min. Male 1st place, went 19 min."
Datoka recently described the challenges swimmers face during this type of competition. "For five minutes you would be getting pulled one way, then the next 10 min. you'd be getting pushed inside towards the shallow reef, then you'd hit a big rip, then you'd get a little side current, then you'd get into deep water, then into super shallow water, then we swam through a couple different surf zones… (my fave!!)" 
She may have found love too
One of Dakota's storylines revolved around how she caught feelings for Lucas, while deckhand Emile Kotze pined for her. Life on the yacht became very messy after Dakota became distraught when Lucas distanced himself from her. She told Kotze who then ignited the gossip mill. Ultimately the affair came to surface.
But since she left the show, she may have finally found her soulmate. She often posts happy pictures with a special someone. The couple travels together and seems to be inseparable. Although she hasn't tagged her man in Instagram posts, she signs some of her couples posts, " Mark & Rock."
The two seem to be a perfect match too. "Mark" appears to embrace the great outdoors and all things aquatic. The two also hit up elegant outings and galas together too. In December, Dakota posted a gorgeous picture of the couple dressed in their best formalwear. "It's a fake smile, he holds me hostage," she hilariously wrote. "Make no mistake… I AM his PRISONER!!"
She endured this tragic loss
Unfortunately, life hasn't been all smiles since Dakota left the show. In 2017, her younger sister Sophia Tiare Bartlow was killed in a car accident in Hawaii. Like Dakota, Bartlow was a serious athlete. She was a stand-up paddling champion and had a significant following.
The surf community held a special tribute in California to honor Bartlow, the OC Register reports. Bartlow was beloved as nearly 1,000 surfers attended the memorial as family and friends shared memories and stories. During the memorial, Dakota read a line from her sister's journal. "Note to self: continue to be awesome," she said.
The tragedy certainly stayed with Dakota. She seems to be embracing life more than ever. Plus she is reminded of how fleeting time can be on earth. She recently reflected on a swim competition. "Notes to self. 1.) Way to go Rocks!! You stayed committed to your training. 2.) Do a better job warming up. 3.) Enjoy the journey, it will be over sooner than you think!"