'Below Deck': Which Crew Members Are Single (And Who Wants Captain Lee to Officiate Her Wedding)?
Captain Lee Rosbach from Below Deck may be the only married current crew member but quite a few alums are in relationships and even engaged. Bravo polled the crew members who attended the Below Deck 100th episode to find out who is single or in a relationship.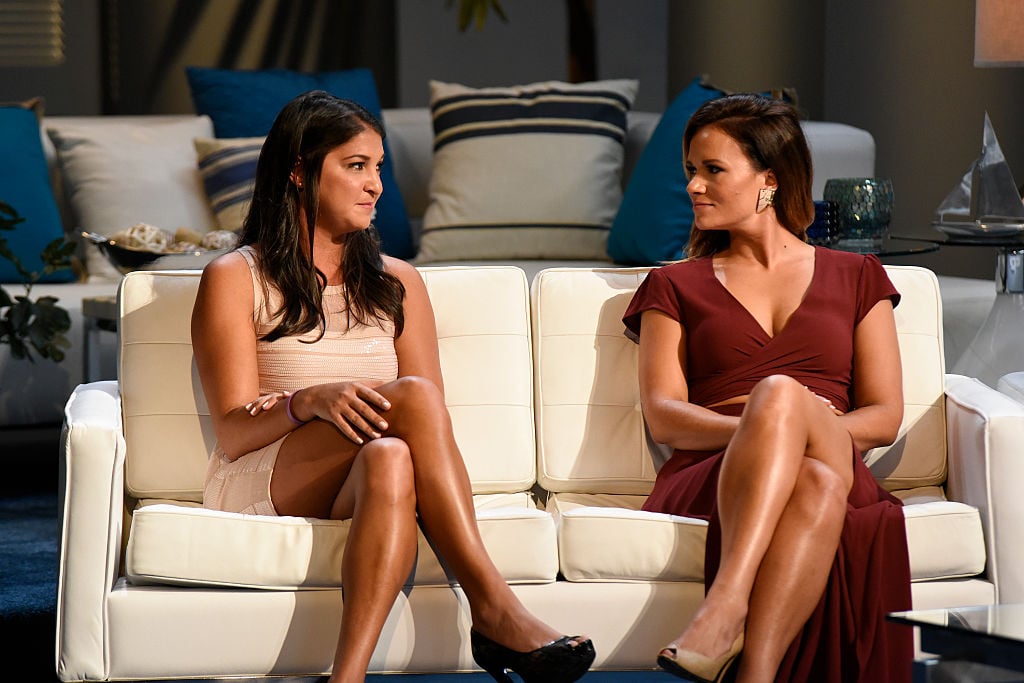 Chief stew Kate Chastain said she's still playing the field. "I'm dating a few people because I haven't found one I really liked," she coyly says in a Bravo Insider digital original. Chef Ben Robinson accuses Bravo of being downright nosey, but eventually he dishes. Deckhand David Bradberry used to gush about his fiance Trevor, but he shared they have since parted ways. "Trevor and I were together about nine years and we recently parted ways this past spring," he says. "We never got married, so it was a very long engagement. I wish him nothing but the best. I have been dating, I just recently started dating."
Bosun Eddie Lucas seems to also be a free agent. "I'm out there," he remarks."We'll just leave it at that!" Stew Kat Held is also single and stew Jen Howell says she's single but had a few bad relationships so she's taking it slowly.
She wants Captain Lee to officiate her wedding
Deckhand Connie Arias found love and is now engaged. "So I think since Captain Lee is a captain, he can marry me," Arias says. "I am engaged to a lovely guy and we live together in Melbourne [Florida]. He's got a great family business and I have my business. So it gives us a lot of freedom to be able to do things. I'm really happy, I found a really good guy."
"I don't have any set plans, I'm not traditional," she continues. "I'm not into the white dress and the dance and the music. It's just not for me. It's not my thing." Her plan is to get Rosbach to officiate her wedding. "He's been so good to me," she says about Rosbach. "That would probably be a fun thing for me to do."
Stew Amy Johnson is also in a serious relationship. Arias jokes about how her fiance and Johnson's boyfriend were likely out having drinks while they filmed. "My man," Johnson exclaims. "He's amazing, he's a man! And he's from North Carolina, I mean I have so many great words to say about him."
They are dating someone special too
Although he wouldn't offer more, Robinson said he is currently seeing someone. "There is a girl, there is a girl that I like at the moment," he says. "We're trying to take it slowly so we'll see what becomes of it, but she's a friend and we're having a good time together."
Bosun Kelley Johnson also has a special someone back home. "I am in a relationship, I've been in a relationship for three years now," Johnson reveals. "Since I got off the show I started dating a girl named Carina, and I'm still with her and everything is a-okay there."