'Below Deck': Which Season 7 Crew Members Are in a Relationship?
With the exception of Captain Lee Rosbach and Abbi Murphy, the Below Deck season 7 crew seemed to all be single when they filmed last year.
Rosbach has been happily married for decades and Murphy ended up leaving mid-season when she got engaged. She's since married and runs a sailing charter business in Greece. But has the rest of the crew found love? Sparks flew between stew Courtney Skippon and deckhand Brian de Saint Pern.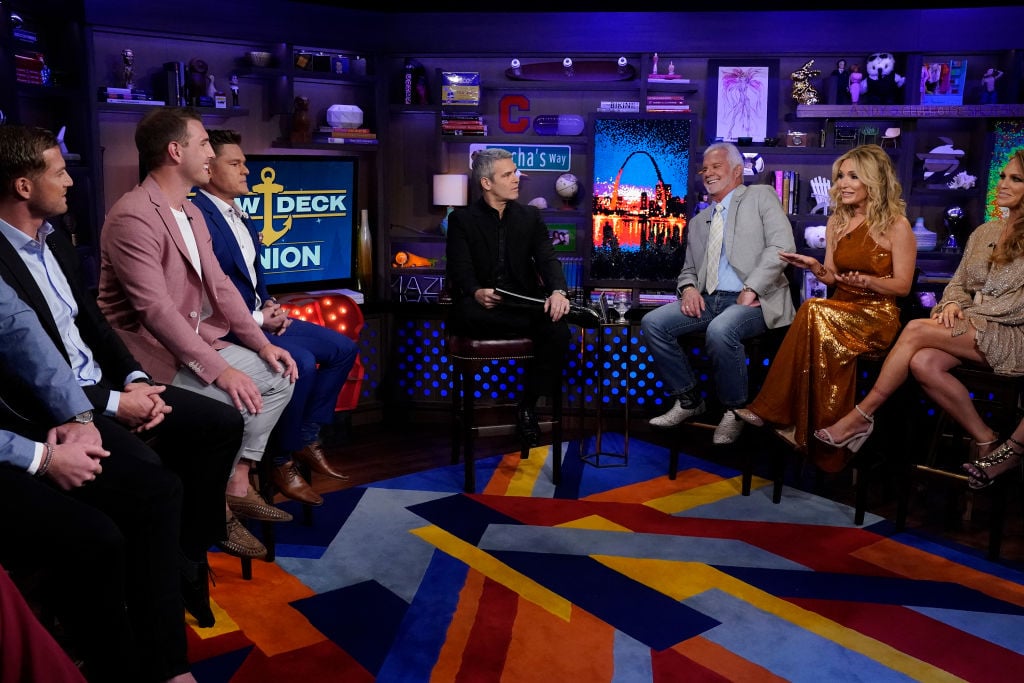 But their romance fizzled, which was discussed during the first part of the reunion. In fact, the two have been warring on social media after Skippon revealed that de Saint Pern sent her angry private messages. However, what about the rest of the crew? Deckhand Tanner Sterback seemed to be hoping for a hookup with chief stew Kate Chastain. This was after he first hooked up with stew Simone Mashile. So did he finally find love?
These crew members are still single
Mashile said she's currently single. "Single, squared, OK?" Also, still single is deckhand Rhylee Gerber. "I mean I'm always dating," Gerber shared in a Bravo digital original. "I'm trying to find, like that perfect guy who can put up with me and also put me in my place." She laughs, "So, still dating!"
Another single crew member is de Saint Pern. "I'm currently single," he revealed. "Just focusing on my daughter at the moment." De Saint Pern is also still working in yachting and has shared some videos on his Instagram account. He also recently revealed he had a huge scare on a yacht. He was FaceTiming with his daughter during dinner and choked. Thankfully he was able to dislodge the food from his throat.
Skippon and chief stew Kate Chastain also appear to possibly still be single too. Skippon is happy to be snuggling her puppy. Chastain has been busy making appearances and attending events.
They are in relationships
Chef Kevin Dobson shared that he's still in the same relationship he was in when he filmed the show last year. "I was actually dating someone whilst on the show and that relationship is still going." Bravo shared a photo of the couple happily having cocktails together.
Also, bosun Ashton Pienaar is in a relationship too. "I have a girlfriend that I'm dating in Florida," he shares. "Extremely, extremely happy. We have an amazing relationship. We support each other, which are really good things in a relationship. And we just add to each other's lives."
Sterback revealed that he also has found love. "I have the coolest girlfriend in the world right now," he says. "We've been dating for six months, and it's just been stellar. So, I mean she loves the show and everything like that. And she's had my back, honestly. With everything's that's happened, she's just been my rock. And it's really great to be in a relationship like that. Keeps me together for sure. She just makes me a better person."
The Below Deck season 7 reunion concludes on Monday, February 17 at 8 p.m. EST on Bravo.