'Below Deck' Who Did Aleks Taldykin Date From 'Vanderpump Rules?'
Aleks Taldykin from Below Deck only appeared on the show for one season, but the first officer/captain didn't stop there with his appearances on Bravo.
Taldykin was the first officer on Below Deck but originally was supposed to be the captain on the show, Vulture reports. The yacht owner didn't feel comfortable with such a young captain, so Captain Lee Rosbach was asked to take the helm. Rosbach wasn't happy about the arrangement at the time.  "Lee was really pissed, which was really funny because now he loves it," Taldykin told Vulture.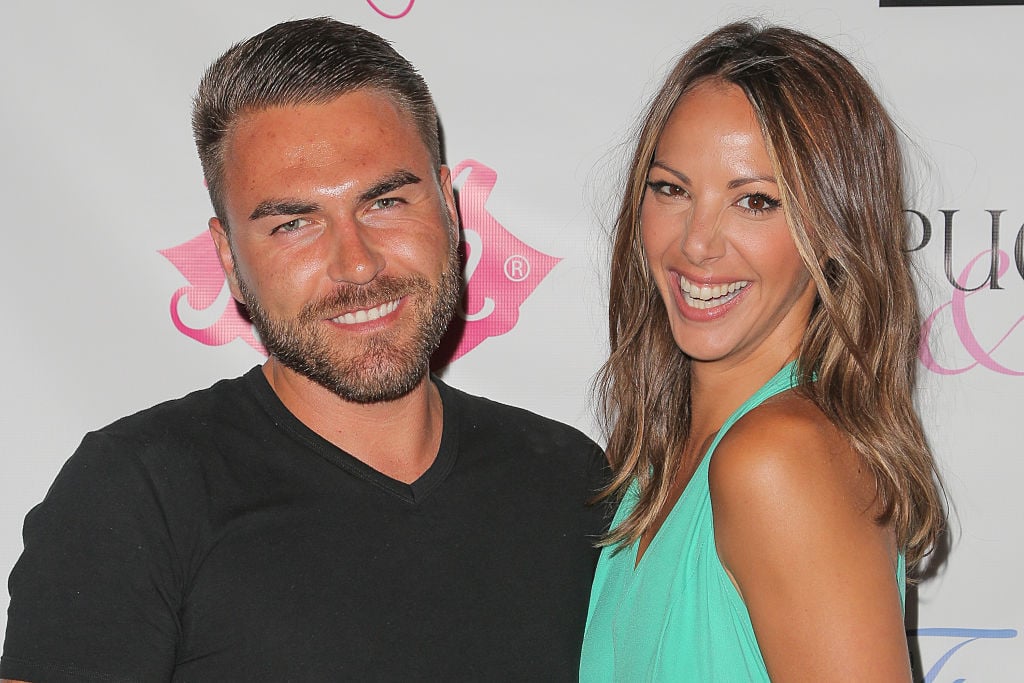 But after Taldykin went his own way, he didn't stray far from the spotlight. In fact, he lowkey showed up on Vanderpump Rules on the arm of one controversial cast member.
Dating Taldykin was the opposite of her previous boyfriend
Kristen Doute from Vanderpump Rules had a wild relationship with James Kennedy after she and Tom Sandoval split. The two had some intense fights including one that almost got physical after they broke up.
Doute spoke with Bravo's The Daily Dish in 2015 about Kennedy's reaction. Kennedy appeared at Doute's apartment to retrieve some of his belongings. "James's aggression wasn't surprising at all. He had been a ticking time bomb for so many months and has zero impulse control."
She also addressed the "new" man in her life. "Aleks and I had been friends for a year and a half," Doute says about the Below Deck alum. "I was really desperate for a serving job so I asked Aleks if he would hire me. Clearly my balance isn't the greatest and shouldn't be working on a boat [she laughs]." She added, "No, but seriously, we have been great friends and once I became single he asked me, very gentlemanly on a date!"
Was it ever a serious relationship?
During an episode of Vanderpump Rules, Stassi Schroeder ended up grilling Taldykin about his intentions with Doute. While Doute got ready for their date, Schroeder hung out and chatted with Taldykin.
Schroeder poured Taldykin a glass of wine and fired away. "Should I ask you awkward questions," Schroeder says. "Like what are your intentions?" Taldykin laughs and says, "Let's see where it goes."
But then Schroeder asks a more personal question. "Like how many times have you guys had sex?" Taldykin turns right red and says the couple hadn't gotten that far yet. Of course, Schroeder thought it was adorable they hadn't been intimate yet and called "B.S" on that comment. When Doute emerges she plants a big kiss on him as the couple seems pretty cozy. Schroeder observes that she doesn't think Doute is 100% into Taldykin.
Where is their relationship today?
Fans know that Doute moved onto date Brian Carter. The couple seemed really into each other but split, People reports. Doute confirmed she had moved on during the season seven reunion.  
Even though Doute and Taldykin aren't dating, they are still friends. In fact, she was recently featured in one of his Instagram posts. Doute and Scheana Shay joined Taldykin in a beach clean up in May. "One Earth, we can all make a difference if we try 🌎 ♻️🚯 ," he wrote. Doute's business, James Mae was one of the sponsors too.