'Below Deck': Why Are the Crew's Feet so Dirty? Courtney Skippon Hilariously Explains
Below Deck viewers have remarked on more than one occasion that cameras sometimes catch the bottoms of the crew's (not so clean) feet. Viewers usually comment that the crew's feet look dirty, even when they are climbing into bed or just hanging out in the crew mess.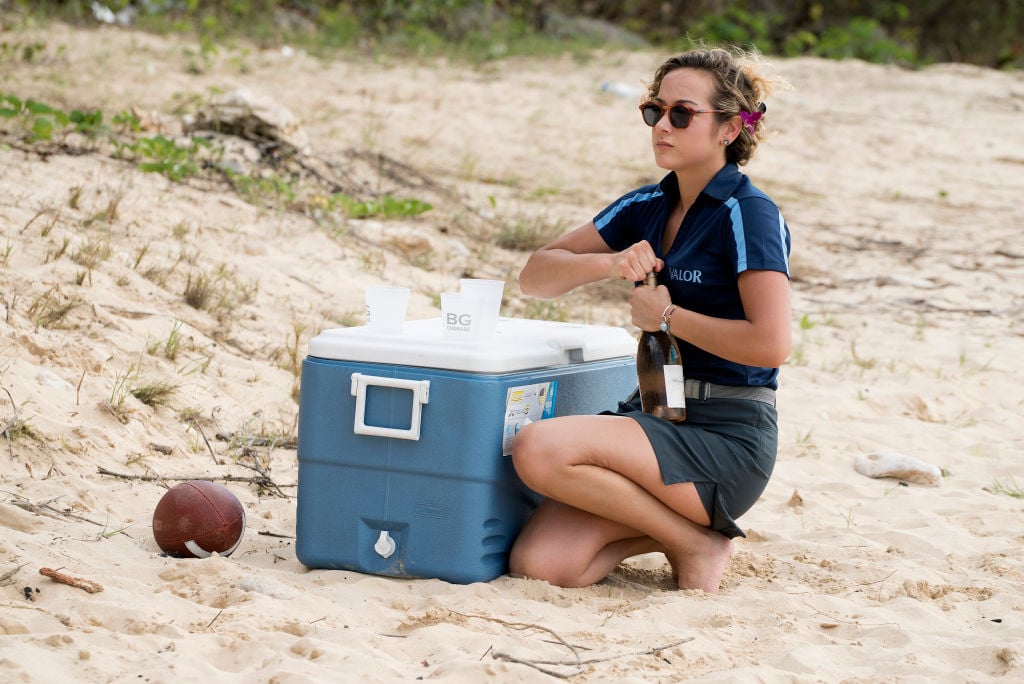 While it's clear that the crew (and guests) cannot wear shoes on the yacht, viewers still seem to be pretty grossed-out or feel the need to point out how their feet are dirty. During a recent episode, someone tweeted, "Okay it's Below Deck night and I'm totally on DIRTY FEET WATCH!"
Third stew Courtney Skippon, who was recently called out for her dirty feet, tweeted a hilarious "step by step" guide as to how the crew's feet get so dirty.
'Dirty feet for dummies'
Skippon took a screenshot of the latest screengrab of her dirty feet and tweeted about why the crew's feet get dirty. "Y'all are still really mad about #dirtyfeetgate, so I took the liberty of providing you all with a step by step guide. Dirty Feet for Dummies, if you will."
She shared an image of the crew in the van after a night out, another picture of herself walking back to the yacht without her shoes. Then the final shot features of the bottoms of her feet. Skippon also tagged one person who commented.
The person who was tagged responded to the post. "So, 1. I actually wasn't referring to your feet, 2. I understand how feet get dirty, and 3. It's still gross (and doubly so, now that I see you put them on the table!) But you do you, girl…hope you f***ed Brian!" But Skippon replied, "Was addressing the feet issue in general and not your comment in particular."
Why don't the crew and guests wear shoes?
One of the main reasons why the crew and guests have to leave their shoes in the shoe basket is to avoid damaging the yacht. Stiletto heels can dent wood floors and shoe soles can leave scuff marks on the deck. Also, the crew and guests need to take care when walking on lighter colored carpet too.
One person remarked in a Reddit thread about how it was easier to maintain balance without shoes on a sailboat. "I went on a week long sailing trip once, and bare feet were so much safer – balance and everything on the deck is much better in bare feet than with shoes on. It's easier to trip with shoes on. Edited to add: I realize that's not the primary reason for no shoes on board, but that was my experience."
Another person added that while going barefoot protects the yacht's surfaces, the crew probably has the option of wearing boat shoes. "Back in the day when my family had a boat, you had to be barefoot or use "boat shoes" meaning they were only ever worn on the boat and never touched land. So I guess the BD crew could do that, but barefoot seems better with all the carpet and stuff."