'Below Deck': Why Did Kate Chastain and Her Girlfriend Break Up?
When season four of Below Deck kicked off chief stew Kate Chastain was donning a bit of a glow.
Chastain told stew Emily Warburton-Adams she was in a relationship. She met girlfriend Ro Hernandez in a bar in her hometown. While Chastain admits she took an instant liking to Hernandez, she didn't think about dating her. But one night Chastain kissed Hernandez and they had been dating for over a month when the season began.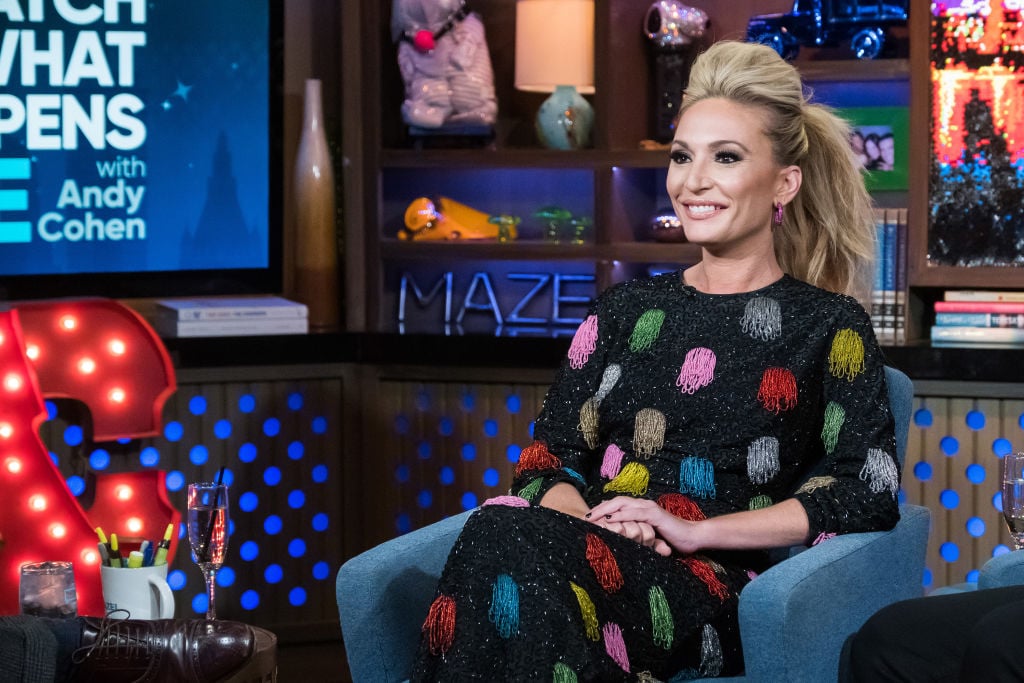 Hernandez is filmed visiting Chastain during the show. The couple seems very amorous and happy. Chastain admitted she had a hard time saying goodbye to Hernandez before new guests were about to arrive, but Chastain seemed optimistic about a future with Hernandez.
A big surprise to viewers (and the crew)
Chastain surprised viewers and the crew when she went public with her relationship. She said in a clip she was never in the closet but merely went in, changed outfits and came back out again.
The crew seemed tickled when they learned Chastain was in a relationship. Chastain said it was her first time dating a woman too. Chef Ben Robinson, who suggested he and Chastain hooked up in the past, seemed especially fascinated.
When Robinson appeared on Watch What Happens Live with Andy Cohen in 2016, a caller asked about the relationship. "I'm happy for her. Big weight off my shoulders," he remarked. He even said he had met Hernandez. "I have met Ro. She's a lovely girl. She's actually a pro athlete, soccer player, wonderful person. So I'm very happy."
But unfortunately, it didn't last
Even though Chastain seemed smitten when she was on Below Deck, the relationship fell apart shortly after Chastain returned home. While the chief stew would have probably preferred a quiet parting of the ways, it did not go quite in that direction.
The couple had an explosive altercation in 2016, which led to Chastain being arrested for domestic battery. Chastain retreated and reflected on the painful breakup with Bravo's The Daily Dish. "But honestly, I think the human body can only tolerate so much pain caused by another person, and I reached that quota about two months ago, so really nothing else can really hurt me anymore."
Not only was the breakup public and painful, but Chastain also had to deal with a legal issue stemming from her arrest. When she appeared on WWHL, she said, "As much as I would love to speak about this, and I've wanted to for a while, I've been advised not to because it's still pending," she told a caller. "But I'll just say that I have dangerously bad taste in romantic partners, but luckily, I have impeccable taste in attorneys."
She's keeping her dating life private
Chastain hasn't been public about her dating life since her breakup with Hernandez. "Definitely to not be as open about who I'm dating," she told People. "Fortunately that's all gone away, but I'm a little more cautious about who I date because people can appear one way and then be totally different."
The charges against her were eventually dropped to a misdemeanor, and Chastain returned to the show the following season. Since then she's kept her social media romance-free. Instead, she posts plenty of pictures of her pup Halo, fabulous vacations or tweets her funny observations about Below Deck (and life).