'Below Deck:' Why Is Captain Lee Completely Fed Up?
With only days left in the season, Captain Lee Rosbach from Below Deck may be at his breaking point with the crew. Previews show Rosbach calling a meeting with the entire crew to blast them for their behavior.
Rosbach angrily appeared in the middle of the night when some of the crew got into (yet another) a tiff after a night of drinking. Chief stew Kate Chastain refused to allow chef Kevin Dobson to walk through the interior and the two started to argue. Doors were also being slammed too, which jolted Rosbach from sleep.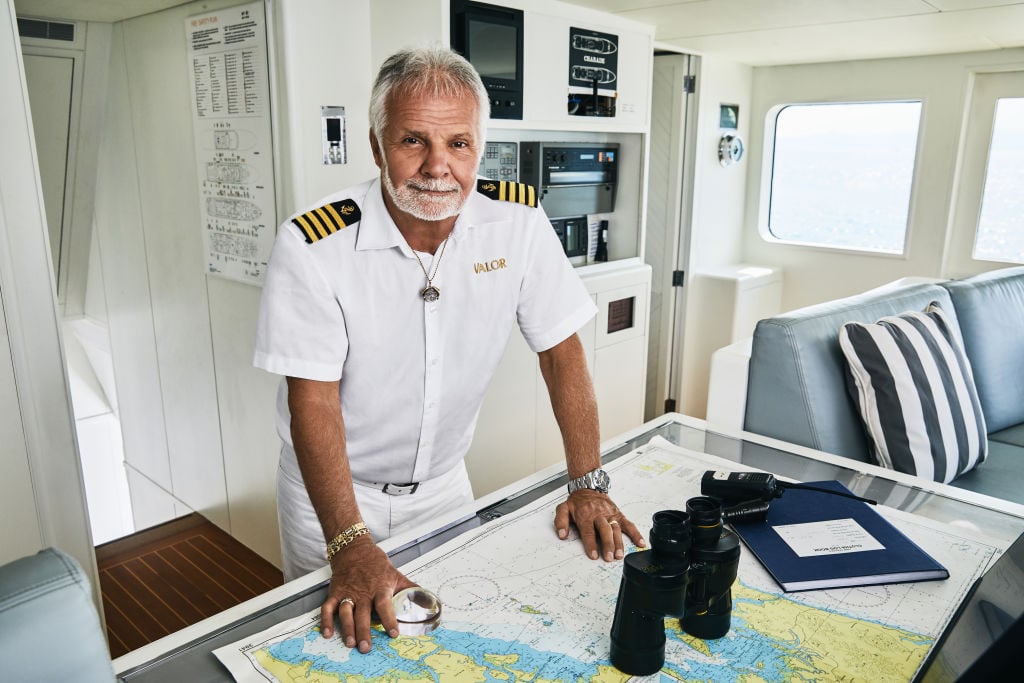 Rosbach emerged looking furious. After laying down the law, Rosbach retreated to his quarters, but clearly not going to forget that he had to admonish the crew late into the evening. An upcoming preview shows he certainly did not forget.
Rosbach is over the bickering
Rosbach recounts the season, recalling not only the fights but some of the misfortunes. "This season has been extremely tough," he recalls in a confessional. "We've had injuries, people quitting, personality issues. But we're three days from the season being over and these guys are acting like little children. I'm pissed and I'm not going to put up with it."
Cameras capture the crew continuing to work on deck, but Rosbach has other ideas for them. He takes to his radio. "Attention all crew, I want everybody in the main salon in 10 minutes," he calls into his radio. Chastain knows its time for the moment of truth and curses.
Although the crew responds that they copy, Chastain jokes to deckhand Rhylee Gerber. "Do you think this is going to be a morale-boosting pep talk?" Gerber replies, "I don't think it is." Deckhand Tanner Sterback seems to take it in stride. "We're gonna get chewed out by Cap and then we're good."
He's not afraid to fire anyone at any time
Gerber, along with stews Courtney Skippon and Simone Mashile were not present when Rosbach had to admonish the crew the previous evening. They ask Chastain what happened. "I came back to the boat and heard four males of the crew saying my name and laughing," she shares. "So I said, 'What the hell are you talking about?' And it just got worse. This is really a delightful conversation."
Indeed. Rosbach looks angry when appears in the main salon. The crew has gathered and they are ready to take their lumps. "What happened last night I really don't give a flying f**k about," he begins. "What I care about is going forward is this charter."
"If anybody here feels that they can't get along, go downstairs, right now, pack your f**king bags and leave," Rosbach throws down. "And if anybody thinks they're safe just because it's charter nine, and I won't fire somebody, in the middle of a f**king charter, they don't know me." Rosbach seems extremely serious about this assertion.
So does he end up firing somebody? Will the entire crew make it until the end? Below Deck airs Monday night at 9 p.m. / 8 p.m. central only on Bravo.