'Below Deck': Why Is There Always so Much Laundry on Charter?
If it seems like the stews on Below Deck are constantly buried under loads of laundry it is because they really are. Laundry in yachting can be a task within itself and some boats have a stew (or two) dedicated to doing only the laundry.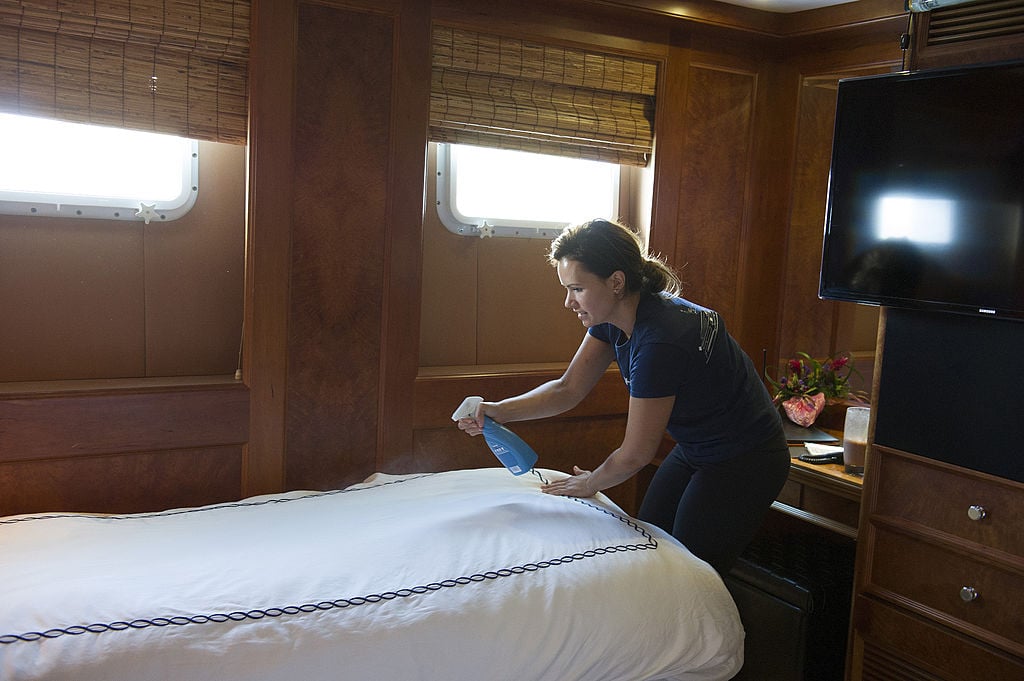 A number of Below Deck stews have been featured as being the main laundry stew. Simone Mashile seems to be in the laundry room this season. She's been humming along, but chief stew Kate Chastain knows being constantly stuck below deck can make you feel nuts (or sick). Chastain asked third stew Courteny Skippon to take over for a bit so Mashile could get some fresh air.
In fact, laundry duty may have been one reason why third stew Kasey Cohen from Below Deck Mediterranean was so seasick. She told Showbiz Cheat Sheet not seeing the horizon or getting fresh air made her feel a little green. But why are these stews stuck in the laundry room for so many hours?
Laundry involves more than just clothing
A Twitter fan recently asked Captain Lee Rosbach why there is so much laundry on the boat."My burning question… why the heck is there so much constant laundry needing done ?? It seems non stop, charters are only on boat a few days … do you wash sheets and towels daily?"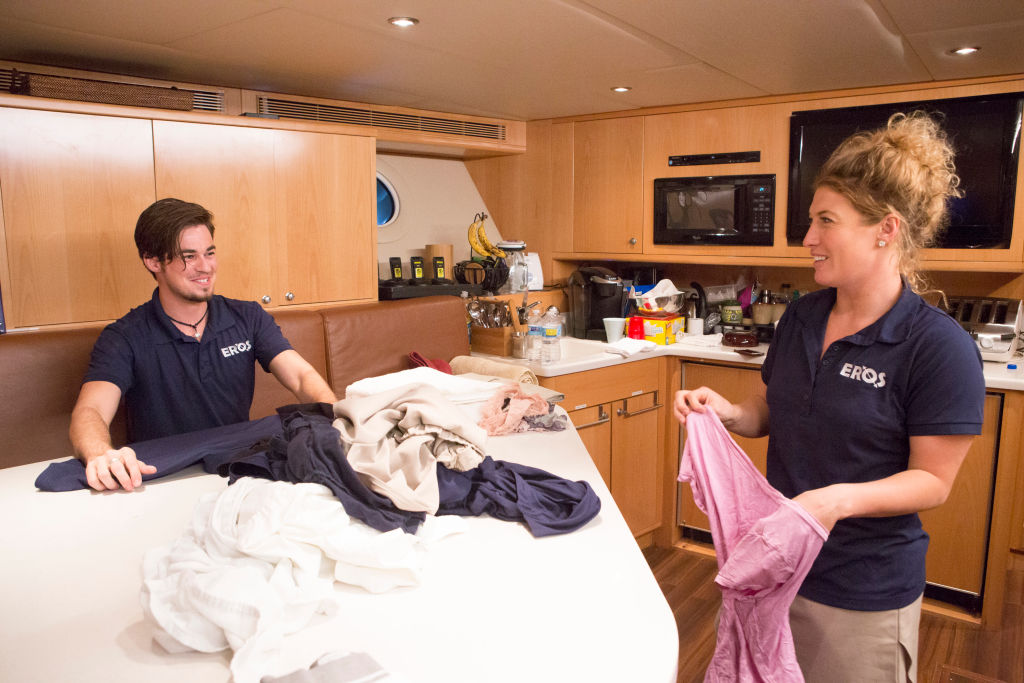 Rosbach replied that laundry involves so much more than clothes. "Towels, uniforms, napkins, the laundry never stops. Some larger yachts have one sometimes two people designated just for laundry."
Another person shared that living on a boat means a lot of laundry. "I live on a boat with just my husband and dog and I seem to be constantly doing laundry. Doesn't surprise me at all." Plus, all the uniforms means more time in the laundry room. "Normal charters are a week or more. If you watch all series you see that there is a dress, day and an evening uniform for Stews," one person observed. "Polo/shorts and/or wet/tech wear, as well as day and evening dress for deck. More formal yachts can have additional uniforms."
This is what laundry on a yacht may entail
Rosbach shared that some yachts assign laundry duties to specific stews. According to My Crew Kit, the laundry stews could be working around the clock. "Laundry will vary from washing, drying and ironing guest clothing, towels, table cloths, service napkins to crew uniform, galley tea towels, and deck rags."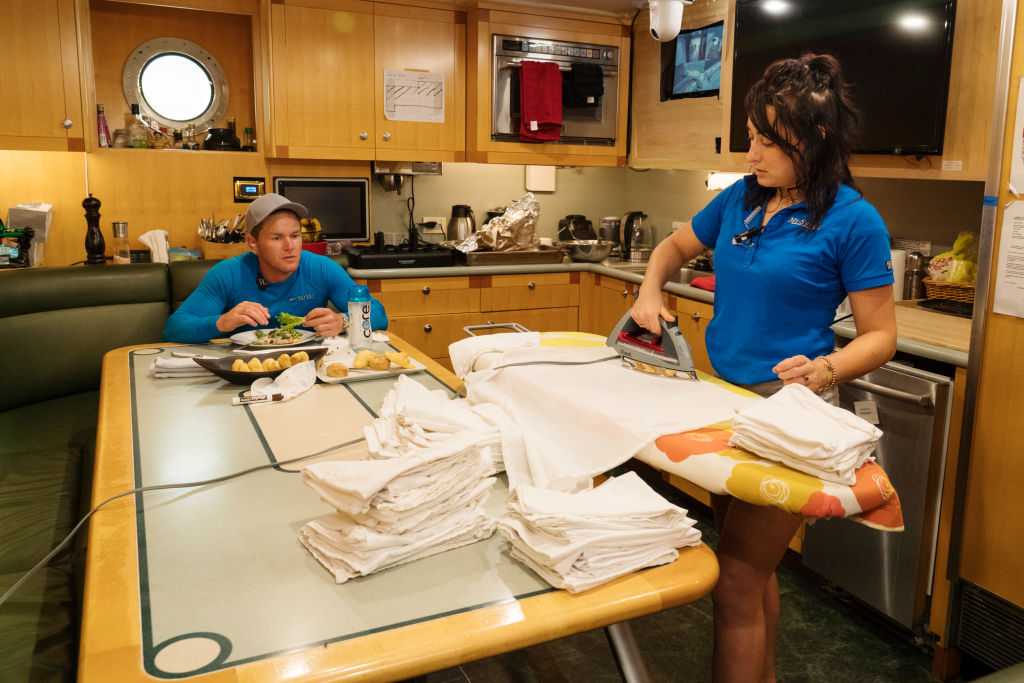 Stews also need to ensure laundry is finished by the end of the day, plus maintain laundry equipment like steam cleaners. Additionally, stews are also laundering the guest's clothing. Adhering to clothing labels is vital because if an item is improperly laundered and ruined, it could impact the tip.
Some yacht owners will outsource laundry. One company provided a list of items that may need to be laundered, which then likely falls on the stews if kept in-house. Beyond uniforms, clothing and table linens, outdoor fabrics, throw pillow covers and decorative fabrics likely need attention too.