'Below Deck': Yachties Like Pete Hunziker Say Being on the Show Destroyed Their Careers
Pete Hunziker from Below Deck Mediterranean recently admitted he can't find work in yachting because of his behavior during season 5.
Producers fired Hunziker after the season started airing when Hunziker shared a racist, violent and sexist meme on Instagram. He stood by the share much to fans' horror, which prompted producers to take swift action. Editors masterfully edited Hunziker out of the season and did such a good job, some fans forgot Hunziker ever appeared on Below Deck.
Hunziker is learning a hard lesson about how behavior carries consequences. And how signing up for reality television can be a career killer for exhibiting exceptionally bad behavior.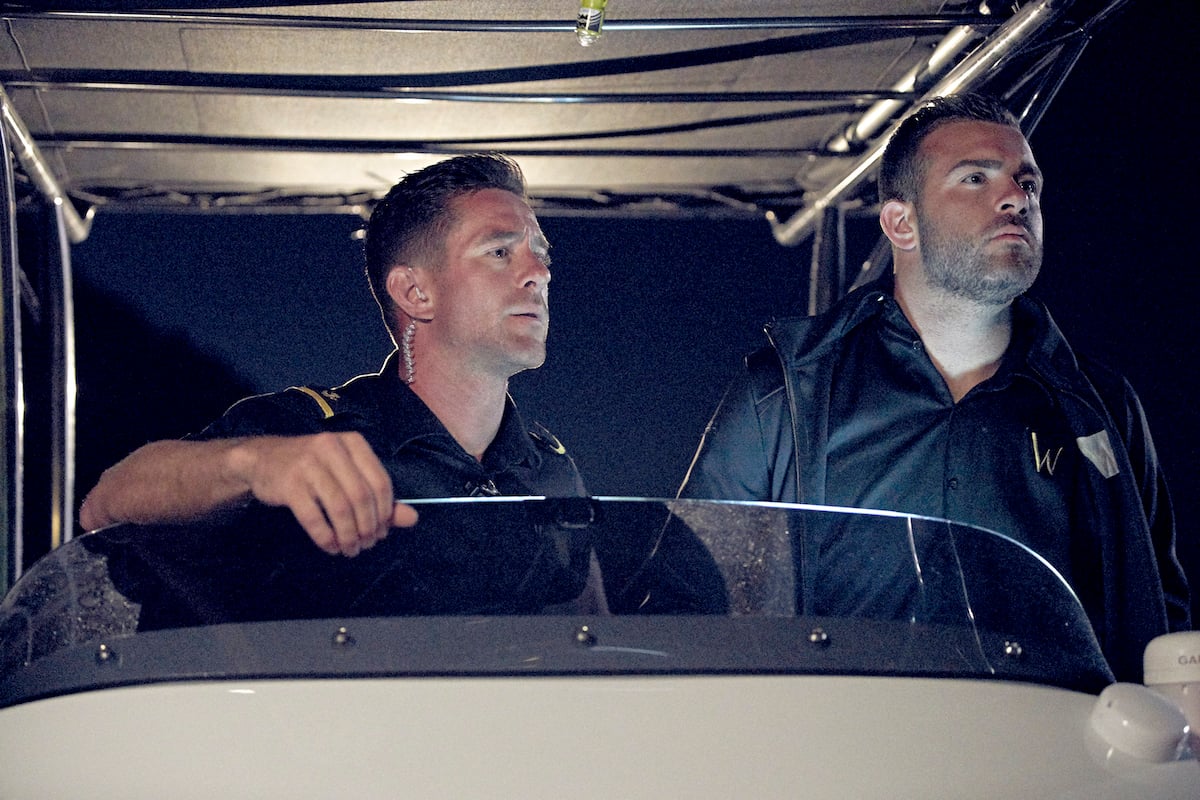 Some 'Below Deck' yachties had to pivot after being on the show
Hunziker said in an Instagram story that he can't find work because of Below Deck. "Well, I've been retired I guess a month now," he said. "Nobody'll hire me since you know, I'm fired on Below Deck and all that sh*t."
Other yachties who have caused controversy haven't publicly voiced that their career took a hit for their actions. But some crew members who were in yachting on the series have seemingly taken a different career path.
Former bosun Ashton Pienaar from Below Deck pivoted to a career in health and fitness. He displayed misogynistic and sometimes aggressive behavior against women during his final season of the show. Captain Lee Rosbach declared that he would never work with Pienaar again.
Pienaar recently revealed he got sober and is pursuing a new career. "I'm at such a good place in my life. I'm clear-minded, I'm focused and driven, and I just feel really comfortable with where I am because I feel like this is where I should be, that this is what I should be doing," he told Confessional Magazine in Feb.
Other crew members who had a negative experience on the show have also seemingly left yachting. Chef Adam Glick railed against the series after his final season on the franchise. He fought bitterly with girlfriend Jenna MacGillivray and pronounced he planned to leave yachting during the Below Deck Sailing Yacht reunion.
Yacht captains worry crew behavior will translate to their own boat
While Hunziker's actions occurred off the show (and off the boat), some yacht captains have expressed concern that what they see on the show could happen on their own boat.
"My concern is the owner is going to say, 'Oh my god, is this what they're doing to my boat when we don't have guests onboard?' " a captain told The Triton during a 2017 roundtable discussion. "Is my crew drinking my champagne and having sex in the hot tub and whatever else they're doing there?"
Another captain compared the series to The Jerry Springer Show. With one captain adding, "People have a false sense of what yachting is, based on this program," a captain said. "I was saddened by the whole thing. And if the only thing [about yachting] on TV going out there is that show — which it is — it's frustrating."