'Below Deck' Yachties Take Isolation in Stride
'Below Deck' yachties are likely taking quarantine life in stride.
While the planet experiences massive amounts of cabin fever, many Below Deck yachties view isolation as another day at the office.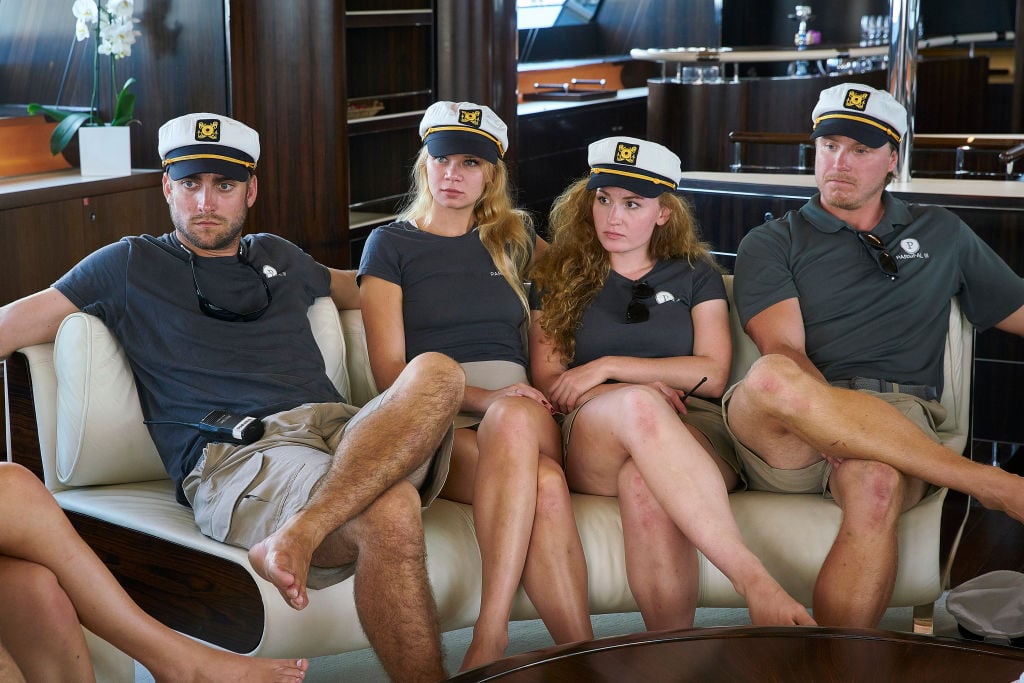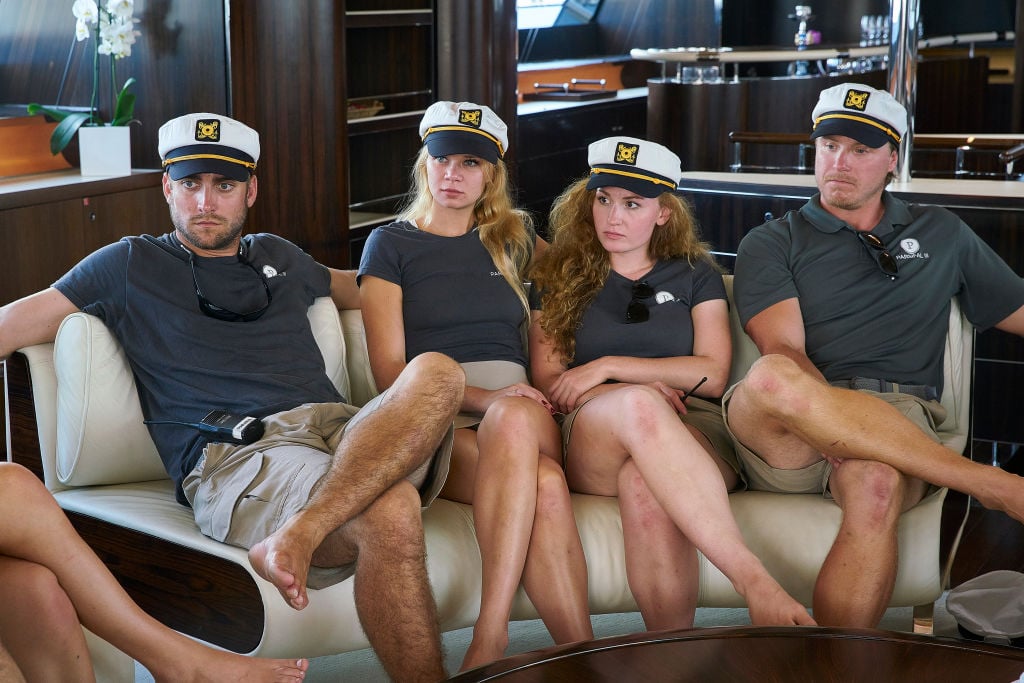 A few yachties have discussed on social media that being locked down is pretty similar to a charter season. Essentially, you are out to sea on a yacht with a small group of people. Yacht chefs need to order provisions for what could be up to a month at sea. Plus, the crew is required to maintain the yacht and keep it germ-free throughout the charter. Sound familiar?
A few Below Deck crew members have shared their thoughts on quarantine and reflected on how they compare lockdown to being on charter.
Yachties know how to do isolation
"Most of you have never been stuck on a boat for 28 days and longer and it shows," Below Deck chief stew Adrienne Gang tweeted.
Chef Adam Glick from Below Deck Sailing Yacht shared a photo cooking on the beach.
"Fluent in isolation tactics," he wrote. Someone replied, "I've been doing this social distancing thing for years." And Glick responded, "That's what I was going to caption it with." He also revealed that his photos were taken either by a tripod or a drone.
Paget Berry and Ciara Duggan from Below Deck Sailing Yacht were working on a yacht in Italy when the pandemic struck. The couple seemed relatively unfazed by lockdown and continued to work.
"Now that we are in the thick of the quarantine how is everyone coping? I know that people who work on yachts are in a pretty fortunate situation, working on a boat is a little like quarantine anyways! You get used to it!" Berry commented on Instagram.
Duggan shared her own thoughts on Instagram, too.
"Day 18: We're still in Italy, self-isolating as best as we can," she wrote. "No more supermarket runs now that we found a provisioning company to deliver once a week to us. Military presence is strong, no more leaving the zone you're in or going outside unless it's for an emergency really. But honestly it feels like time is flying because we're still working and able to socialise within our crew. Thankfully we work with some awesome people and we have plenty of gin so that helps."
She also said she is taking an online class to help her stay productive.
'Below Deck' yacht chefs share quarantine secrets
Three Below Deck yacht chefs dished with Food & Wine about how cooking on a yacht is pretty similar to being on lockdown.
"I keep telling people I've been doing this for years," chef Adam Glick from Below Deck Sailing Yacht said. "This is just like another day in the galley, like I'm quarantined on a boat with a lack of new food and supplies."
Some insider tips include purchasing robust produce, such as root vegetables, and using proper storage techniques to make produce last longer. Also, eat fresh food before you dig into your frozen supply. And if you think having to disinfect groceries is annoying, keep in mind yacht chefs do this on a regular basis.
"Boxes have to stay on the dock because cockroaches can lay eggs in cardboard and the last thing you need is a bug epidemic aboard your yacht," chef Ben Robinson from Below Deck Mediterranean said. 
Glick added that you should use the smell test instead of tossing food according to "best used by" date.
"The biggest thing I can impart on someone, you need to smell it," he said. "99% of germs stink. When it comes time and it's gone bad, it will smell bad."
Chef Matt Burns from Below Deck says being on lockdown it pretty similar to being on charter.
"I am paying attention to everything," he said. "It's been two-and-a-half weeks since we did any type of shopping. This is definitely like a charter."