'Below Deck': Yes, Rhylee Gerber Knows How to Tie a Bowline Knot
Rhylee Gerber from Below Deck had a little fun with knot tying when she appeared at the Miami International Boat Show over the weekend.
The Alaskan fishing boat captain turned deckhand was called out this season by bosun Ashton Pienaar about knot tying. Pienaar pulled Gerber and deckhand Tanner Sterback aside at one point to review how to tie a certain kind of knot. He was critical of how Gerber tied a knot, asserting that her knot was too difficult to untie.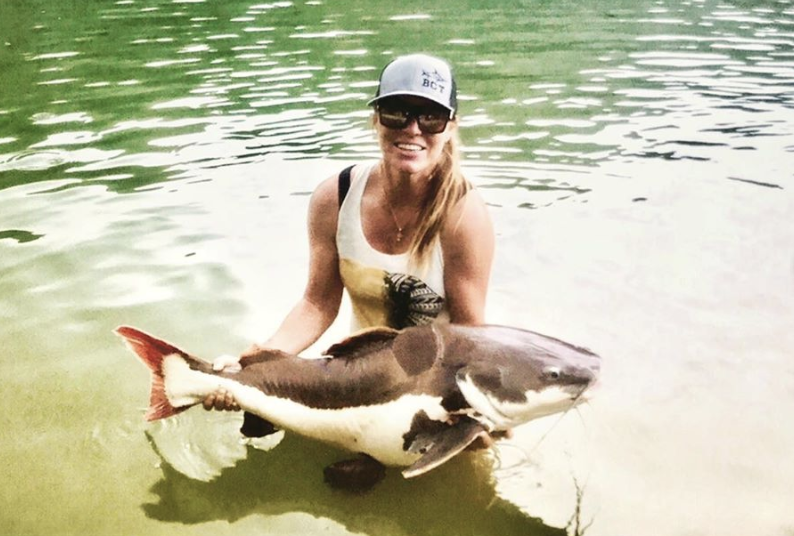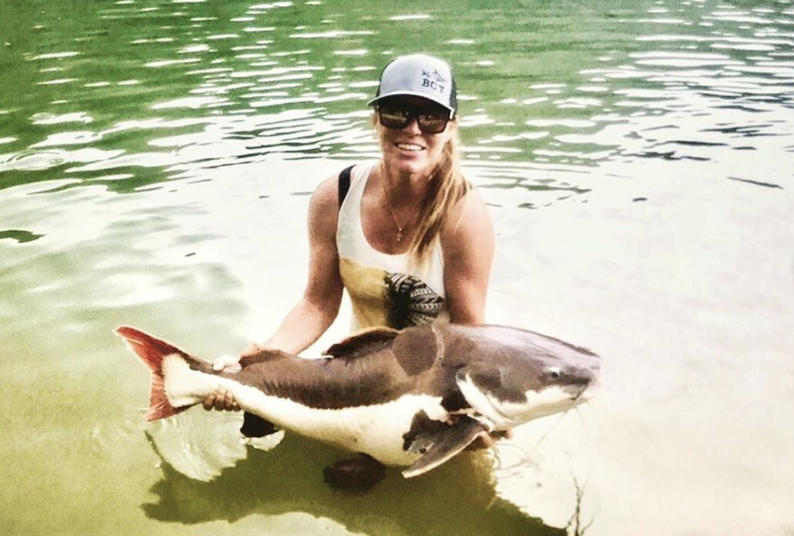 Pienaar insisted the deck team use a specific type of knot, called a bowline knot. The appeal of this knot is that it is easy to tie and untie. However, there are many different types of bowline knots too. And one approach isn't necessarily better than another.
She hosted a demonstration at the boat show
Gerber appeared alongside another female boat captain to provide a demonstration of how to tie a bowline knot "the way Ashton should have" she joked in the video. Captain Devin from BoatUS Foundation did the honors and used the "rabbit" and the "tree" approach to getting the knot tied.
The demonstration went off without a hitch and then Gerber wanted to give it a shot. Gerber first cleared up the misconception that she couldn't tie the bowline knot on charter. "Ashton's problem with my bowline knot was the fact my rabbit was in my hole and not hanging down below. That was his problem," she shared. 
Then Gerber demonstrated the knot like a pro and the audience applauded. Gerber captioned her video by thanking Captain Devin for doing the demonstration. "HUGE props to @devinnoone with @boatusfoundation for taking the time to show me the proper way to tie a #bowline knot during the 2020 @miamiboatshow," she wrote. Adding, "There's still 2 days left to check out all the rad vendors and awesome watercraft and not only that, @boatusfoundation has been so kind as to extend my promo code: RHYLEE for the remainder of the year for anyone looking to purchase their on the water training course!!"
Kate Chastain learned the same way too
Chief stew Kate Chastain replied to Gerber's video. "Hahaha the rabbit and the tree is how I was taught by a bosun (a real one) on an Atlantic crossing." Captain Devin suggested more women on deck next season. "All female deck crew next season?" she asked. Gerber is here for it. "@devinnoone you're in!!"
Gerber has been working at the boat show all weekend. She's taken oodles of photos with fans, happy to meet and smile with anyone who stops to chat. She also swung by the Casa Vieja Lodge booth to tell fans about their giveaway too. "All inclusive with @casaviejalodge in Guatemala!! Check it out!!! Badass captains and world class sport fishing!!" she shared.
Even though she was at the boat show to help with some boating demonstrations, she was still rocking adorable wedge heels and cute yellow shorts. Her sunny smile was a bright spot during the weekend as rain continued to drench the event.
Catch Gerber once again on Monday when the second part of the Below Deck reunion airs at 8 p.m. on Bravo.