Below Deck's Conrad Empson Reveals What Viewers Didn't Get to See During His Med Season
Conrad Empson said producers leaned heavily into his relationship with chief stew Hannah Ferrier on Below Deck Mediterranean and cut most of the work he did on the boat.
While Empson believes he did not get a bad edit when he was bosun on Below Deck Med Season 3, he wishes perhaps the series was a little more balanced in terms of showing more what it is like to be a yachtie and a little less about the personal drama on the boat.
Conrad Empson recalls putting the work first on 'Below Deck Med'
Captain Sandy Yawn was often seen calling out Empson for missing tasks on deck. Usually, the reason cited was because he was distracted by Ferrier. Empson said that wasn't exactly the case. "What you probably didn't see was the fact how hard I work," he said in a recent interview on the Gangplank Report podcast.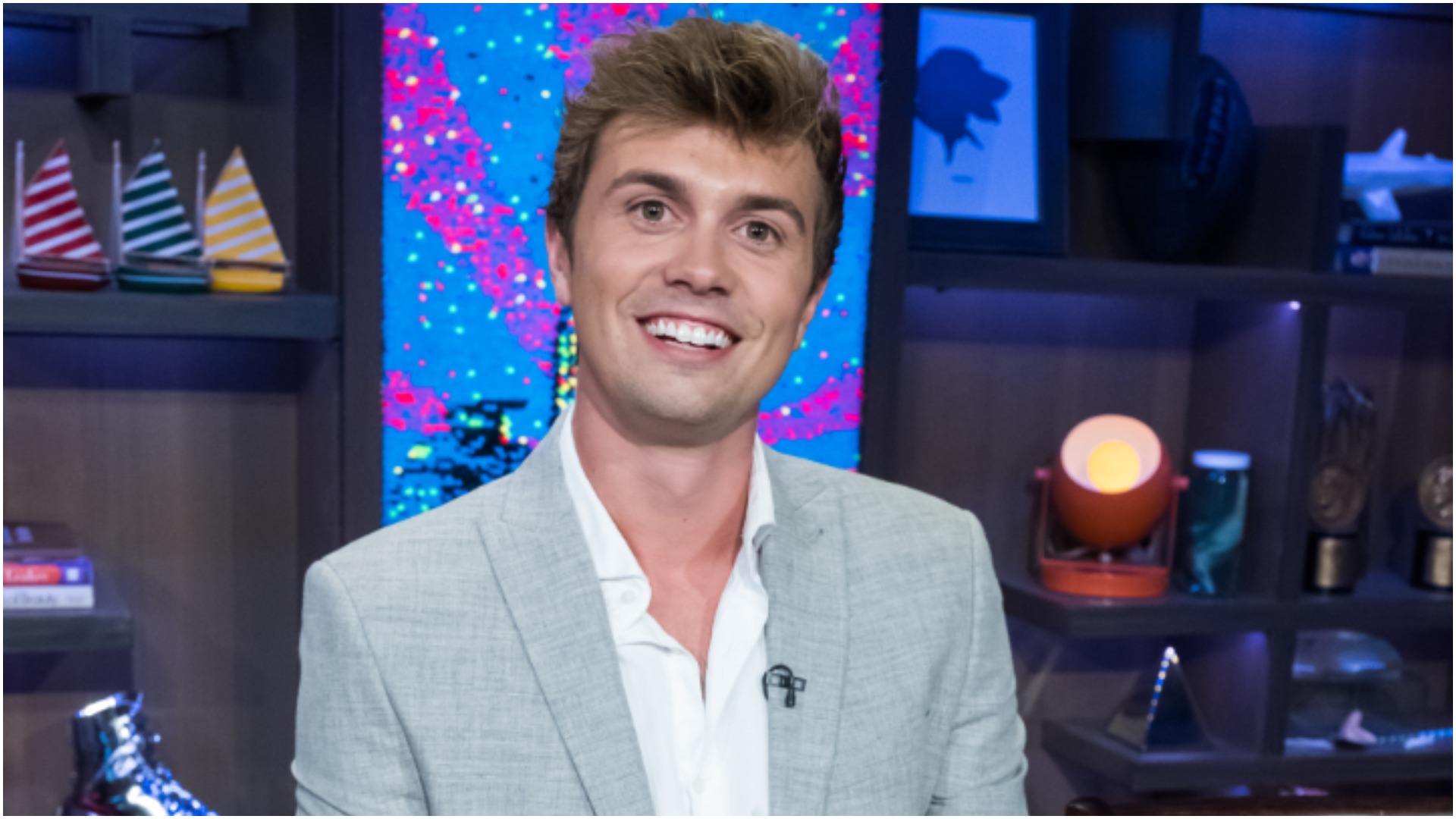 "And I consistently will be the last man standing in the evening," he continued. "I would take the anchor watch. Or I would take the late shift. I would be the one who would be like, 'Look, guys, go downstairs. I'll do the tender run. And I would always be the person to put myself forward and go the extra mile. And it wasn't fully portrayed like that."
His storyline focused on his relationship
Empson said he was excited to show viewers what it was really like to be a yachtie. "I went into that fully like yachtie head-on," he recalled. "And I had just come out of a season and was raring to go. I wanted to go into that show to basically show how a yachtie did it. Like to try and prove to people exactly how a yachtie should be on that show. And don't get me wrong. I was never edited really in a bad way."
RELATED: Below Deck's Conrad Empson Recalls Captain Sandy Craved Camera Time – She Had to 'Get Involved' (Exclusive)
"But something I still get the piss taken out of me now is that 'Conrad you forgot to take the tender off' or something," he added. "But yeah I never got truly portrayed in a very bad light. So I can't complain too much in that fashion. However, my whole story role was very much around the relationship that I had."
Indeed, one of the most explosive moments on the show was when Empson and Ferrier took a group of charter guests out on a tender for an extended amount of time. Yawn told Ferrier she could be off the boat for "one Coke" but it turned into a sunset cruise. Yawn was so enraged, she wanted to fire both Ferrier and Empson.
Hannah Ferrier recalled how the 'one Coke' moment almost got her (and Conrad) fired
Ferrier said the drama on Below Deck Med was different than what occurs in real yachting. "I think, with Sandy, one night where she was literally like chasing me around the boat," she told Showbiz Cheat Sheet. "I think it was basically a scenario where I had been off the boat with the guests. And she got really mad at me."
RELATED: 'Below Deck Med': Conrad Empson Reveals Why He Vanished After the Show – and if He's Still in Yachting (Exclusive)
"And I guess I just couldn't understand that," she reflected. "Because in yachting if you have the guests off the boat, that's the best thing you can do for the crew. So I couldn't quite understand it because I was like, the guests wanted to be off to watch the sunset. I was on the boat with them, making cocktails, making sure they were OK."
She was with Empson, who Yawn also admonished in the bridge. "So when I got back and there was that much anger towards me. Like she was like trying to fire me and stuff," she continued. "And I was like, 'But if the guests aren't on the boat, they're not bothering the rest of the crew.' So I'm basically like, we facilitated like a long break. And it's not like we're trying to keep the guests off. The guests want to be off."