'Below Deck': Courtney Veale Reveals What Lexi Wilson Was Really Like and Which Crew Members She Bonded With Most
Courtney Veale opened up about her experience working with Lexi Wilson on Below Deck Mediterranean. Veale was the only crew member who did not fight with Wilson during that fateful night in the hot tub. But Veale also went to bed before more fireworks went off between Wilson and the crew. Veale acknowledged that Wilson was dealing with a lot of emotions and shared that she tried to help her.
Courtney Veale tried to help keep the peace with Lexi Wilson and the 'Below Deck Mediterranean' crew
Veale said she got along well with Wilson in the beginning. "We actually got on to begin with," Veale recently shared in her Instagram story. "She was really good at service and with guests. I really tried to help her keep peace with the crew but as you saw last night, she took things too far and completely out of line."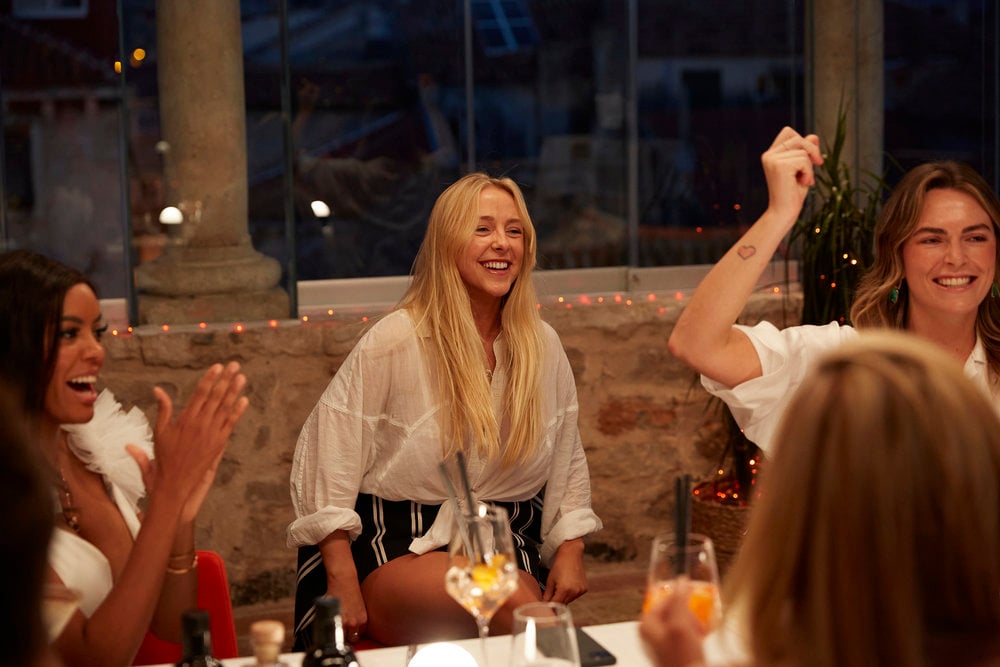 "She was going through a difficult time and people deal with grief differently," Veale continued. "And so I do hope she's doing okay now. Also, as you can see defensive / confrontational personalities don't really work well in yachting." Veale told Wilson she took the fight too far while they were alone in the hot tub. However, after Veale went to bed, Wilson Wilson attacked Mzi "Zee" Dempers in the crew mess and pushed him.
Wilson felt that Veale was supportive. But added, "I also felt like she was trying to stay out of it," she told Bravo's The Daily Dish. "Yeah, there was just so much going on."
Courtney Veale bonded with Malia White and Katie Flood
Veale shared that she loved everyone on the crew but had a close friendship with Malia White and Katie Flood. "All of them," she said about which crew member she was closest to. "But my bond with these 2 [White and Flood] really grew throughout the season and ever since! I love and miss them both heaps!"
"Katie was great and we got on really well from the start, so that helps," Veale told Decider. "We were cabin mates and we just clicked and I feel like we got on straight away as good friends, which kind of took over in the workplace."
Are Mzi 'Zee' Dempers and Courtney Veale still friends?
Are Veale and Dempers still friends? "Of course we're still friends," Veale responded to a fan question if they were still friends. "I wanna go party with him in [South Africa]."
"I thought Zee was great," she told Decider. Veale added, "I thought all the guys were great. I've been in sticky situations on boats before with boatmances and I didn't really want to get into that. So I was just trying to see them all as friends. And then tequila got involved [laughs]. Zee was a great guy, and I knew he was from the get-go. I didn't know about this crush that I've seen now, these clips that he's speaking about me and stuff. Obviously, it's really nice to see but yeah, I thought it was more of a joking thing for him as well."