Below Deck's Daisy Kelliher Names Her Favorite 'Below Deck Med' Cast Member (Maybe They Should Date?)
David Pascoe from Below Deck Mediterranean is a huge favorite amongst the Below Deck chief stews as Daisy Kelliher from Below Deck Sailing Yacht said he's her favorite crew member this season.
Kelliher said she loves Pascoe's sense of humor but she also shared why he has quickly become a fan favorite. Former chief stew Kate Chastain also said Pascoe is her favorite crew member this season. "I really love David the deckhand," she told Hollywood Life. "I think he gives great interview bites. He's funny, he's humble. But he's got just a nice mix of being humble but also like confidence." So why did Kelliher name him as her favorite … and should they date?
Why is David Pascoe perfect for 'Below Deck Med'?
Kelliher joined Dani Soares and Alli Dore for their weekly Instagram Pita Party, which was when they recounted Pascoe's epic wipeout on the show. "Oh my God, David's fall was intense" Dore exclaimed. She laughed because cameras captured her wiping out a few times during her season.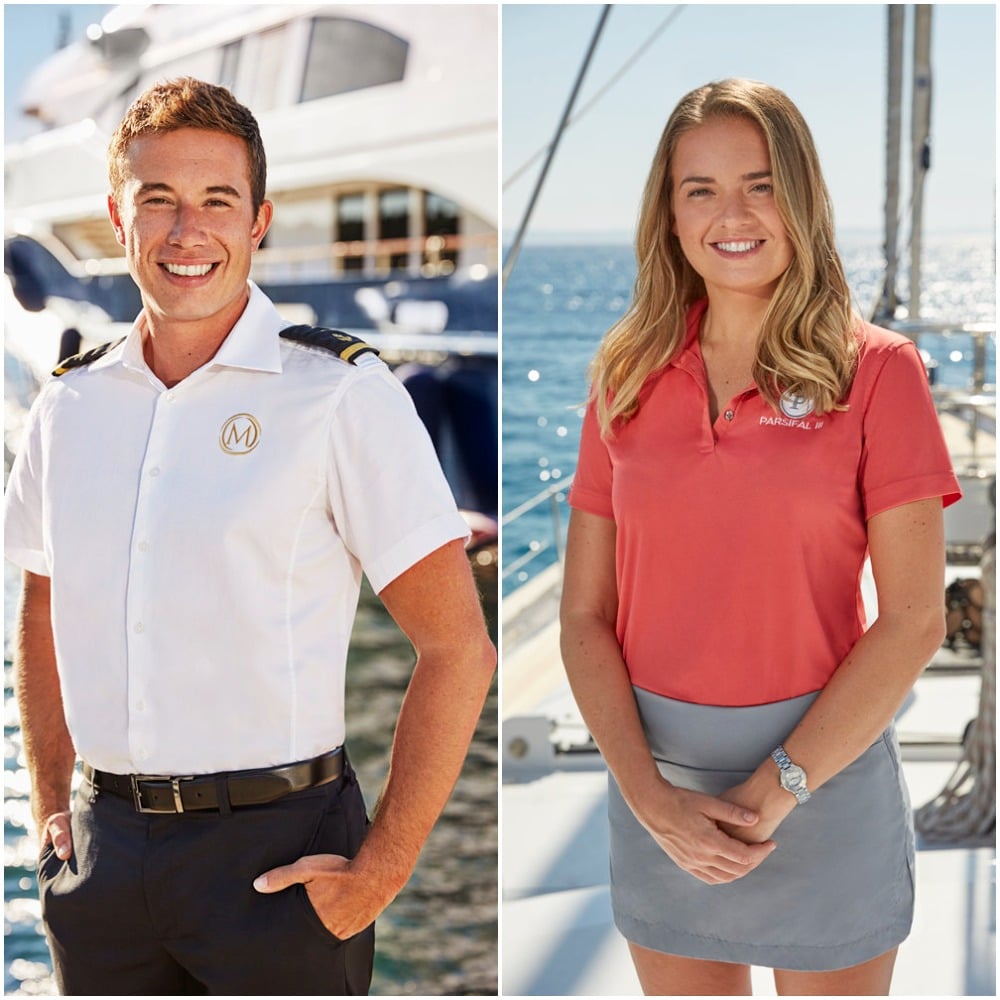 "Like full-on," Kelliher agreed. "I was just telling the girls before, David has officially become my favorite cast member of the season." Soares and Dore agree. "He is perfect for the show," Kelliher continued. "Like he's good at his job, his witty remarks. And he goes in full force with the drinking and trying to hook up with the girls. Like that fall just showed how committed to making …"
Why is David Pascoe Daisy Kelliher's favorite 'Below Deck Med' crew member?
"And then he kept going!" Kelliher said. "Like oh, it's sore. Oh my gosh, you might have a blood clot or something." Dore observed that the injury looked "really tender and swollen" too. But Dore also gave him credit for doing the "aerial yoga" with Delaney Evans. But then gets dropped.
"She drops him!" Dore said. "I was like no [laughs]! The injured one gets dropped." Soares added that she too is a big fan of Pascoe's.
RELATED: 'Below Deck Med': Daisy Kelliher Has a Theory About Why Lexi Wilson Is Still on the Boat
"Yeah, he's just getting funnier," Kelliher added. "And you can kinda see how for Below Deck, some people come on and like oh you need to hook up with someone. Or you need to be drama. Or you need to be this and that. But like no, you just need to be good at your job. And you need to embrace the experience. So you need to get drunk. And if you fancy someone you go for it. And you need to be willing to make a kind of fool of yourself. Which I think he's kinda captured that in all."
Should Daisy Kelliher and David Pascoe date?
Dore pointed out that Pascoe is also such a good person. "You can see that he's not afraid to say it how it is," she observed. "But you can also see that he comes from good morals. Like his approach with things." Soares added that Pascoe is very respectful, even on his Instagram too.
"Daisy you should date him!" Dore exclaimed. They laughed and Kelliher wondered about Pascoe's age. But also Kelliher added, "Second of all he's way too nice for me. You know this." Soares said a nice guy was exactly what Kelliher needs. "Yeah, you need to go for someone else!" Dore added.
But Kelliher insisted, "I would run f**king rings around him." But Soares and Dore think now is the time that Kelliher gives a nice guy a shot. So … should they date?